Thu., Nov. 6, 2014
Mapping the vote: Tale of 2 gun initiatives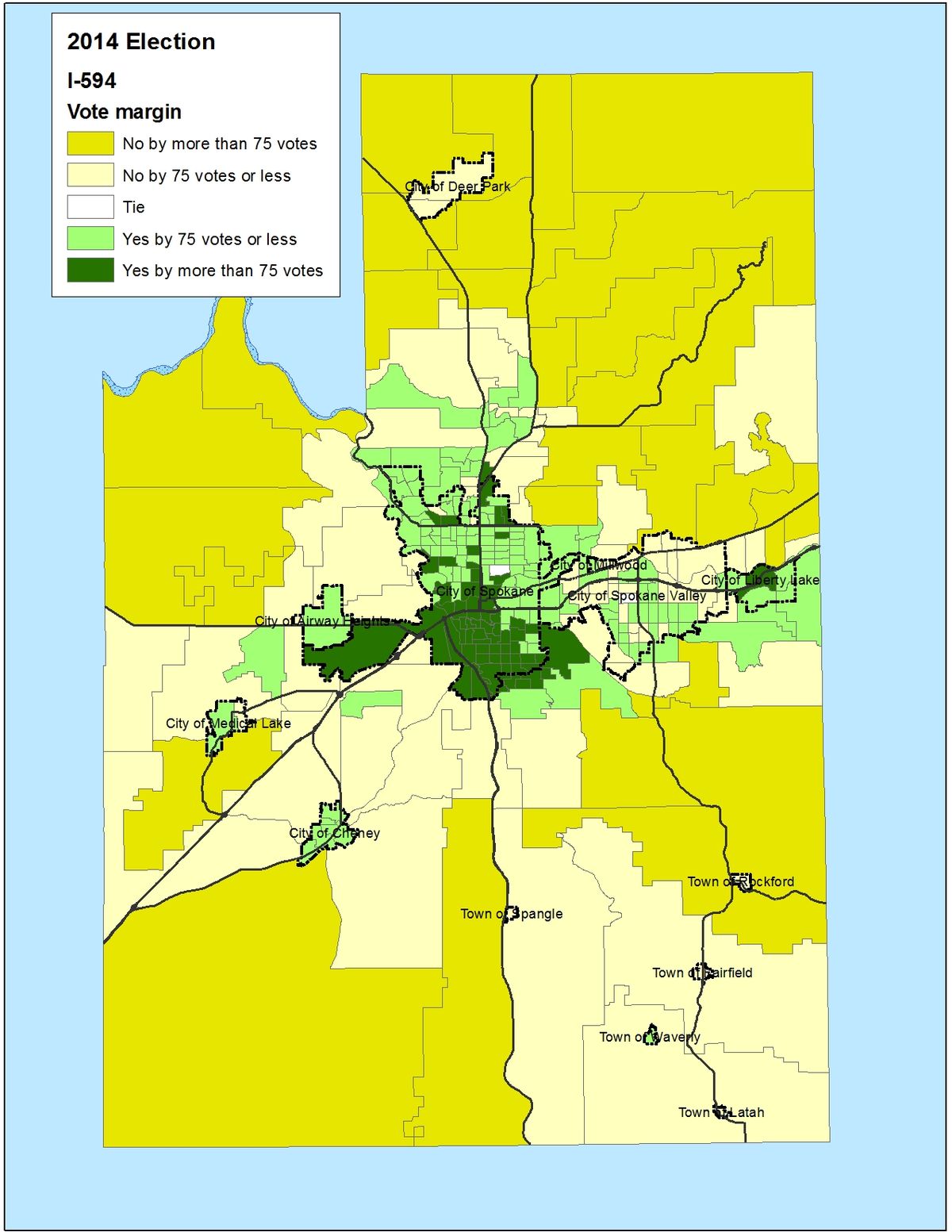 This is a map of the votes on the I-594 gun control measure after the Wednesday night count. (Jim Camden)
Spokane County votes on the gun initiatives are almost, but not quite, a mirror image of each other. (Click on the "continue reading" function to see both maps on the same page.)
That's not surprising, considering the two ballot measures essentially were competing with each other for support. But they are both passing in Spokane, so some people may have voted for both, and some people could easily have decided they didn't like either.
For better detail on the two maps above, click on the documents below.
To see how the state voted as a whole on the two initiatives, click here.
---
---