Sat., Dec. 2, 2017
Senator takes issue with new "no guns in the gallery" rule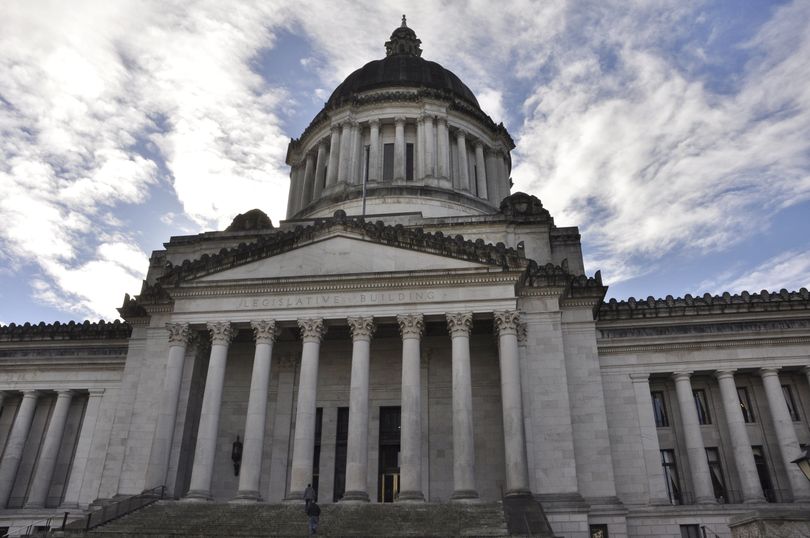 With the 2018 Legislative session is a bit more than a month away, some issues are arising that have nothing to do with the anticipated battlegrounds of the session, schools and budgets.
Battleground may be a bad word for an issue involving a new rule by Lt. Gov. Cyrus Habib that bars concealed weapons from the Senate Gallery even if the holder has a permit. What, some might say, concealed weapons are currently present in the gallery?
Possibly. They're concealed so there's no way of knowing. There are no metal detectors in the Capitol. Washington is an open-carry state, so one can bring a rifle, shotgun or holstered pistol into the domed Legislative Building. (It is true, however, that one cannot bring a placard on a stick inside. The stick must be left outside and the sign either hand-carried or attached to your gun.)
That's still the case, but a few years ago members of a pro 2nd Amendment demonstration brought their unconcealed guns into the galleries. It caused unease, even among some lawmakers who strongly support gun rights, and any outward display of weaponry was banned, just like signs, banners and outward displays of any kind.
Habib wrote to the head of security last week, saying he will extend that to concealed weapons under Senate Rules that allow him to control decorum as president of the Senate. Announcements are to be posted outside the doors, and overcoats or large bags that could conceal a firearm won't be allowed in the galleries.
Wait a minute, Sen. Phil Fortunato said. In a letter of his own, the Auburn Republican contends Habib doesn't have the authority to ban concealed weapons by legal permit holders. Extending rules that allow him to preserve order and decorum to concealed weapons is a stretch, since a concealed weapon doesn't cause a disruption. And there's a constitutional question, he added.
"You have no more ability to restrict by fiat the private exercise of a constitutional right than you could prohibit a whispered prayer in the gallery," he wrote.
Kristina Brown, Habib's spokeswoman, said he checked with the attorney general's office before issuing the order. The attorney general's office wouldn't comment on what they told Habib, citing attorney-client privilege. But their legal adviser, Deputy Solicitor Jeff Even, is an experienced litigator with years of experience on state issues.
Lawmakers can vote to change the rules when the 2018 session starts. But Democrats will have control of the Senate for the first time in several years and overruling a fellow Democrat seems unlikely.
When gun rights are involved, however, things might not stop with the exchange of letters or a few floor speeches. It's not beyond the realm of possibility that one or more gun-rights advocates could challenge the rule with a bit of civil disobedience, trying to enter the gallery, refusing to surrender their weapon and demonstrating until they are escorted out and ticketed by state troopers.
If that happens, the attorney general's office said it would defend the rule if asked.
---
---