Saturday's highlights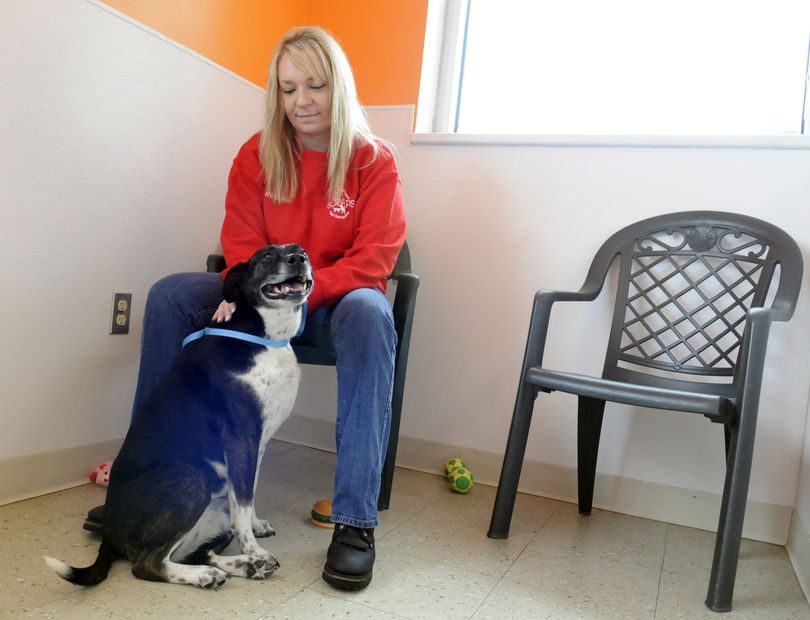 SCRAPS animal protection assistant Rachel Sayer sits with a dog that was found Nov. 19 and brought into the shelter by a citizen. The dog had no microchip, no license and no ID on its collar.

There was a lot to read in Saturday's Valley Voice, so here's a chance to check out some of the stories in case you missed them.The Spokane County Regional Animal Protection Service is hoping that more people will license their pets to fund programs, but a check of records from the 1920's show that getting people to pay is not a new problem.

Liberty Lake has had an ongoing problem with garage burglaries and vehicle prowlings, aided and abetted by residents' habit of leaving their garages and cars unlocked. The police chief says that habit has made Liberty Lake an "easy target" and pleads with people to lock up.
A 15-year-old West Valley student is following in his father's footsteps. He is already a successful race car driver even though he isn't old enought to get his driver's license. A local magician is the new manager of Players and Spectators and is hoping to create a little magic to bring people in the doors. Some teachers at University Elementary are using technology to enhance their lessons by using grant money to purchase Smart Boards (essentially large touch screens) for the classroom.
---
---