Saturday's highlights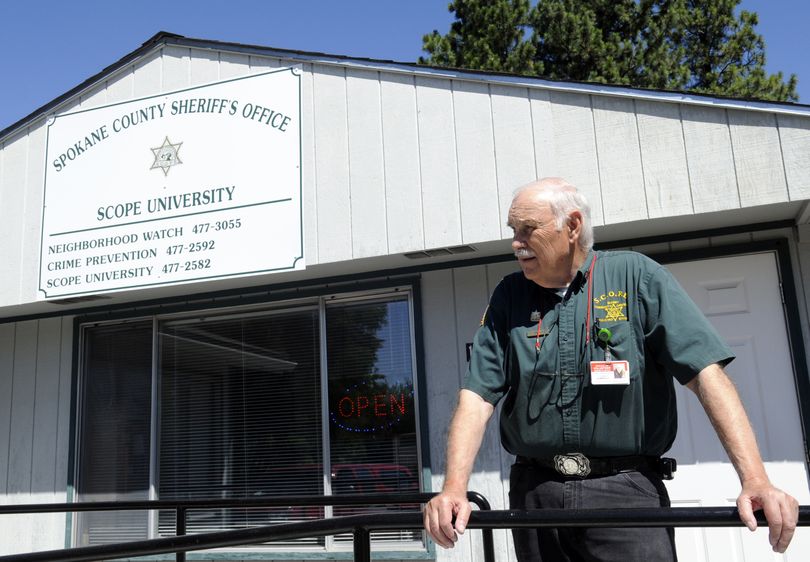 George "Dick" Ott kept a watchful eye over the University SCOPE neighborhood. SR file photo.
Monday morning is a great time to catch up on any Valley Voice stories you may have missed over the weekend. Reporter Lisa Leinberger went down to Freeman last week, where the Freeman Elementary School gym is set to open tomorrow. The gym is one of the last projects being paid for by a construction bond.
The residents of Fairfield turned out last week for the dedication of Levi's Room, a new place for youth in the basement of the Fairfield Community Center. The game room is named in memory of Levi Larrison, who died in a car crash in 2010.
Volunteers at University SCOPE and other SCOPE stations in Spokane Valley are mourning the loss of Dick Ott, who had donated thousands of hours as a volunteer and was president of University SCOPE when he died recently. He died from complications of a fall while he was directing traffic at an accident scene.
---
---