Saturday's highlights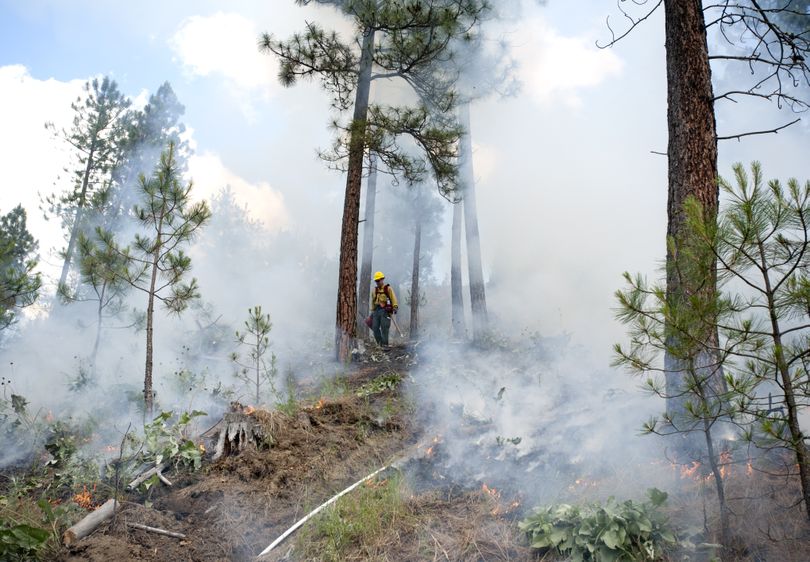 Firefighter Tom Carleton of Spokane Valley's Ladder 10 walks through a charred hillside during a wildland fire training session Wednesday in Spokane Valley. SR photo/Tyler Tjomsland
Today is Monday and it's sunny. Are we sure this is Spokane? It's time to grab a cup of coffee and settle in to check out some highlights from Saturday's Valley Voice. The Spokane Valley Fire Department spent some time doing wildland fire training last week and invited other local fire departments to participate.
The Spokane Valley City Council has agreed to issue a request for proposal's for the city's animal control service with the intention of getting information from SpokAnimal Care on what they might charge to take over the city's animal control contract.
Reporter Lisa Leinberger has a nice story on Liberty Lake Regional Park, a little known park on the shores of Liberty Lake that has hiking trails, camping, a playground, swimming and a dock to fish off of. It's a great place to sit on the beach and enjoy the views.
---
---