Saturday's highlights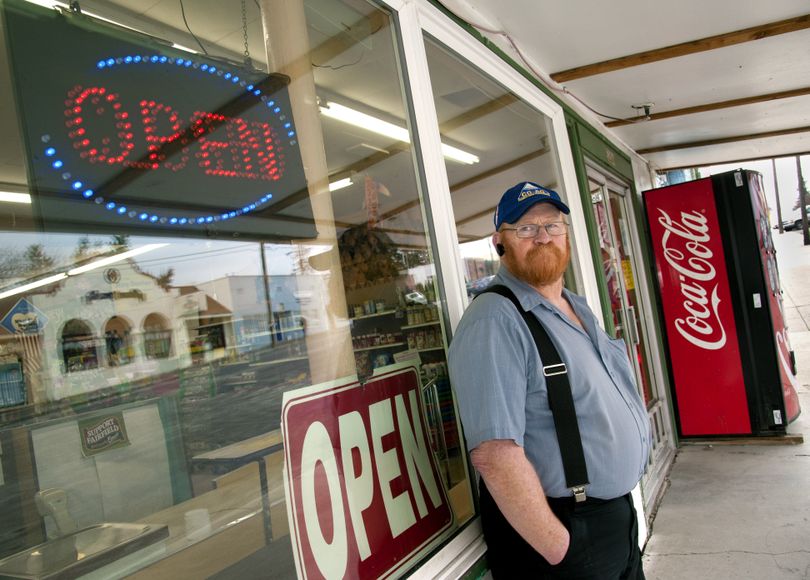 Rick Kelley is closing Kelley's Thrift in Fairfield after 39 years in business. It's the only grocery store between Tekoa and Spokane. When he was a student at Liberty High School he worked there as a box boy. In 1973, Kelley took over the business from his father. SR photo/Dan Pelle
It's such a wonderful day out that I'll forgive it for being Monday. But if it's Monday's it is also time for some Valley Voice highlights from Satuday. Kelley's Thrift, a longtime fixture in Fairfield, is closing its doors soon. The grocery store is the one only available to residents in the area. Owner Rick Kelley says too many people are doing their shopping in Spokane and Spokane Valley and he can't afford to keep the doors open.
The Contract Based Education alternative school run by the West Valley School District is looking for a new name. Several options are being considered, but one option that seems to be rising to the top is Dishman Hills High School.
The Spokane Valley Fire Department commissioners voted last week to purchase iPads for themselves, but made several suggestions with an eye toward lowering the cost.
---
---