Thursday's highlights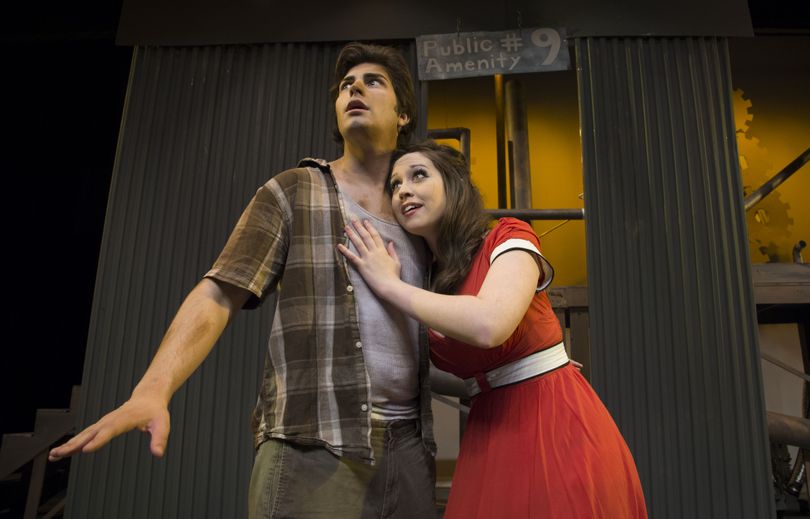 Making a scene: Quinn Johnson, who plays Bobby Strong, and Shelby Horton, who plays Hope, in the University High School drama department production of "Urinetown" perform a scene during a dress rehearsal March 29 at U-Hi. SR photo/Colin Mulvany
I was driving home yesterday when I realized I hadn't posted highlights from that day's Valley Voice. Whoops. So here we are with an entry in the "better late than never" category. The city of Spokane Valley is looking at changes to several law enforcement related contracts it has with Spokane County. Both jurisdictions are interested in making changes that will save the city money.
Reporter Lisa Leinberger has a story on the University High School production of "Urinetown" that opens on April 11. She also has a story on the National Geographic Bee at Pacific Lutheran University that will include several local students, including two from Spokane Valley.
Lisa did triple duty and also has a story on longtime Inland Northwest Blood Center volunteer Ernie Dieterich, who died recently. If you donated blood at the organizations' mobile donor coach, you might have seen him. He would drive the coach, hand out juice and do whatever else was needed.
---
---