Saturday's highlights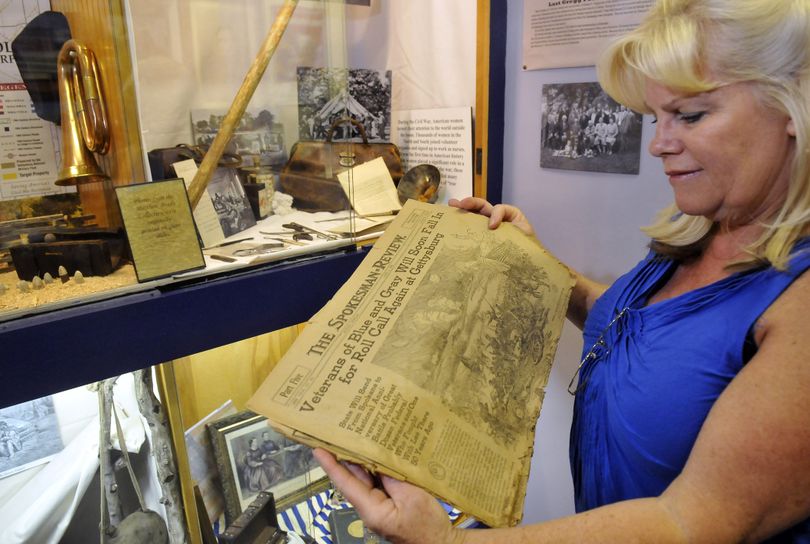 Jayne Singleton, director of the Spokane Valley Heritage Museum, reads a list of Civil War veterans from a 1913 Spokesman-Review Tuesday at the museum. Sources like the old newspaper helped provide links from area pioneers to the Civil War. SR photo/Jesse Tinsley
Here we are at Monday again. It's the start of another work week in addition to being the day for a look at some highlights from Saturday's Valley Voice. Reporter Lisa Leinberger stopped in at the Spokane Valley Heritage Museum to check out a new exhibit on the Civl War. Some of the items on display include bone saws and a 1913 edition of The Spokesman-Review that commemorated the 50th anniversary of the Gettysburg Address.
The city of Spokane Valley is taking a look at what could be the final design of the expansion of Balfour Park. Another public meeting is planned for September to get input on what people think of the plan. The expansion would include a reading garden, veterans memorial, picnic shelter, a splash pad and more.
Lisa also has a story on University High School graduate Stevie Gildehaus, who will travel to Brazil next year as a Fulbright scholar. She will help teach English classes as well as take classes at a local university.
---
---