Classic Camaro toasted in fire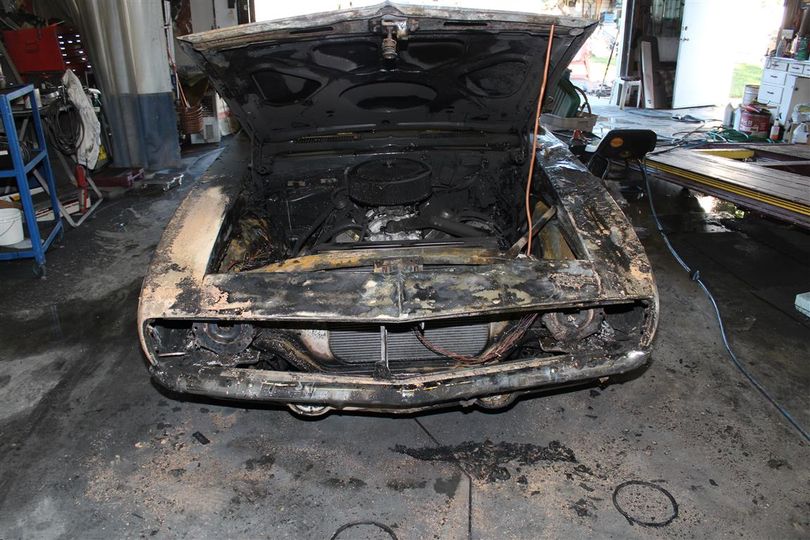 The Spokane Valley Fire Department responded to three fires overnight, two of which were accidental and another was the result of our hot, dry weather. The first was reported in the 100 block of South Green Ridge Drive in Liberty Lake just before 9 p.m. yesterday. A burn ban is in place that prohibits all outdoor fires (except in approved portable stoves), but the homeowners apparently didn't know about the ban and lit an outdoor fire. It spread to nearby dry grass and trees. It was put out before it spread to any homes, said Assistant Fire Marshall Bill Clifford.
The second fire was reported by police at 3:10 a.m. today at 8001 E. Upriver Drive. The officers responded to an alarm and spotted smoke and flames. The kitchen fire was put out and investigators determined that the fire was started by an electrical wire failre in a floor joist, Clifford said. The flames caused $75,000 in damage and a cat died of smoke inhalation.
A classic 1969 Camaro caused the third fire this morning just after 6:30 a.m. in the 1000 block of North Pierce Road and was also consumed by it. The homeowner was picking raspberries when he smelled smoke coming from his shop, Clifford said. The fire was caused by an electrical short in the car's battery.
The weather is supposed to be cooler this weekend, but more wind is expected and everything is as dry as a bone. Everyone be careful out there. Photo courtesy the Spokane Valley Fire Department.
---
---