Saturday's highlights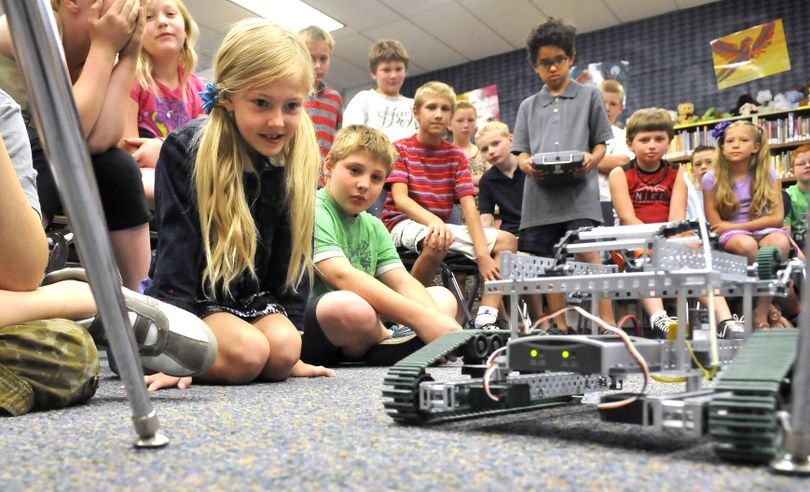 Taylor Smith, left, watches as robot operator Joshua Hall, holding the remote, at right, maneuvers a tracked vehicle through the legs of a chair Wednesday, during a summer school session at Broadway Elementary. Fourth- and fifth-grade students got a chance to operate robots, which they dubbed "Mars rovers" in keeping with the space theme of the session. SR photo/Jesse Tinsley
Good Monday morning everyone. I'm pleased to announced that our weather cool down is here - and so are the highlights from Saturday's Valley Voice. A big road construction project is starting today on Argonne Road between Bigelow Gulch and Wellesley Ave. The road is being ripped out and rebuilt, a process that will take several weeks to complete. Traffic is down to one lane in each directions and there are left turn restrictions.
Reporter Lisa Leinberger checked in with the Fresh Start Community Garden, which got its start earlier this year on donated land across from Valley Mission Park. The lush garden is producing vegetables for the Spokane Valley Partners Food Bank and some raised beds have been rented by community members. It's too late to plant this year, but if you are interested in having your own garden keep it in mind for next year.
Lisa also dropped by Central Valley's STEM (science, technology, engineering and math) Academey. Elementary students were using robots to simulate the Mars Rover and learning about space.
---
---