Thu., April 25, 2013
Meyer making most of return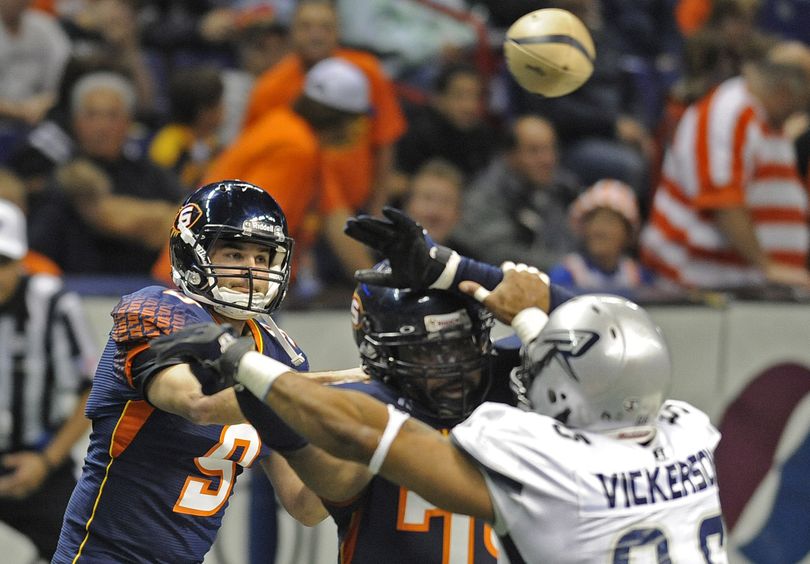 Erik Meyer had just mentioned Spokane's strong team chemistry during a television interview when 4 or 5 of his teammates snuck up behind him and starting imitating his touchdown dance, drawing chuckles from everyone nearby.
After two frustrating, injury filled seasons, Meyer and the Shock have been a perfect fit in 2013. The former EWU quarterback is a leader in the locker room and dominating on the field. More on Meyer's journey here.
(Note: Meyer's AFL career began in Spokane, not Utah as stated in the article. A correction will run in Friday's S-R.)
Here is the weekly coaches poll.
---
---