Tue., Jan. 28, 2014
Lacy trying to return for UW game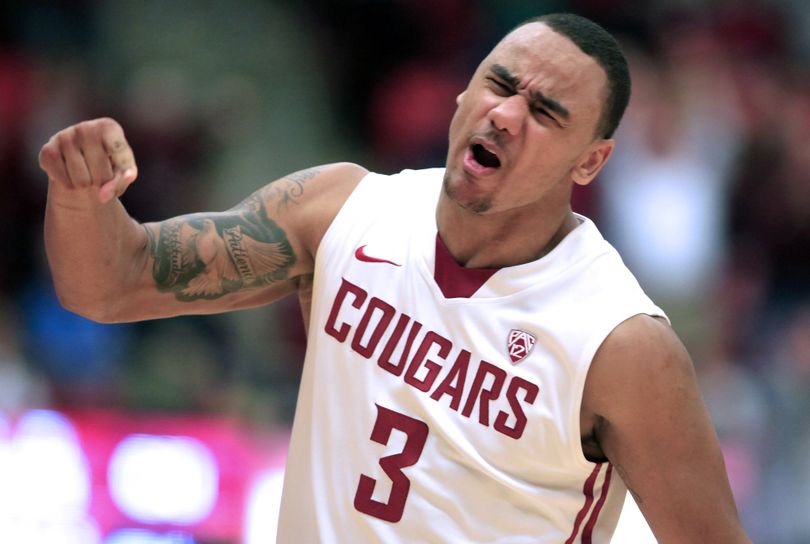 From Pullman – With a home game against the Huskies, Beasley Coliseum should finally fill up on Saturday. The Cougars are hoping that extra energy in the gym can give them a boost against their rivals. But not nearly as big a boost as the return of leading scorer DaVonte Lacy, something that WSU coach Ken Bone says could be right around the corner.
…

Bone said on Tuesday that Lacy had been cleared to practice and would participate in shooting and passing drills on Wednesday. If all goes well the junior guard make an appearance this weekend.

"I think there's a chance he could play this Saturday, which would be right there," Bone said "It was a 4-6 week diagnosed rehab time and four weeks is this Sunday. So he'd make it right on the crust there but we'll see."
Without Lacy the WSU offense has stagnated, and is averaging just over 49 points per game against Pac-12 opponents without him in the lineup.
"It's been difficult. I didn't think it would be quite this difficult," Bone said. "And I'm not saying if we had him out there we'd be 5-2 or 6-1 or 4-3 or anything. I think we would be better, there's no doubt in my mind."

---
---