Fri., Dec. 11, 2015
Never be in a rush to make changes, except when it comes to the title game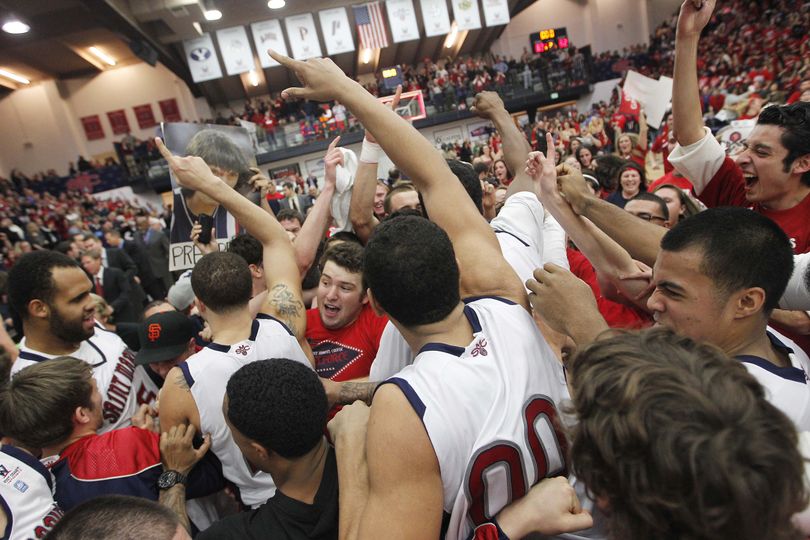 A GRIP ON SPORTS • In the world of sports, there are things that make you laugh. Things that make you cry. And things that make you do both at the same time. Every day. Read on.
••••••••••
• Every day is an adventure, right? And every adventure is accompanied by a few laughs, tears and what-was-that looks, right? Or at least it should be. We have a little of each of those to share today.
• Alabama and Clemson are tied as the national championship game winds down next month. The Crimson Tide attempts a long field goal to win the game. It comes up short. The Tiger receiver catches it in the end zone and weaves his way up the field as the time expires. He makes it to the end zone. Clemson has won. Only one problem: A flag has been dropped. Offsides. Alabama's ball. Another attempt. This one is good. Game over. National title headed to Tuscaloosa. Again. Only one problem. Replay shows no one on Clemson's side of the ball was offsides. It's obvious, but there is nothing to be done. Social media erupts. Old-time media erupts. Everyone outside of Alabama erupts. And they all have two words on their lips or fingertips: Pac-12 refs. Yep, the conference of champions will be sending its officials to the national title game. Hard to believe, no, after all the guffaws, miscues and downright tough-to-take misses a conference crew will be working the title game? But that's what happens when your league is left out of the playoffs. So for our sanity, if not for anything else, can the committee please include a Pac-12 team from now on? Thanks.
• Ouch. That was the one word tweet Des Moines Register columnist Randy Peterson sent out after being run over following Iowa State's come-from-behind win over intrastate rival Iowa last night. Peterson had been sitting courtside when the Cyclones secured the win and the Iowa State students rushed the court. His leg was broken in the ensuing scrum. I actually wish I could say I feel his pain. But rarely these days is there an opportunity to get that close to a court. When I started covering WSU, the print media sat on the sideline, allowing a decent view to relay the happenstances to those of you who could not make the game. But that changed quickly and we were moved to the concourse between levels. Big-buck seats were put in courtside. Form our new perch it it was sometimes nearly impossible to make out numbers and/or the nuances of the game. John David Wicker, then in charge of WSU's athletic facilities, told me he fought the change, feeling the media made a nice buffer between the students and the court. Yep, we were a buffer. But last night in the heartland, that buffer zone was overrun and an injury occurred. Oh well. It will probably be used as an excuse to move the working media to the top row by the rafters, where you sit at Stanford's basketball facility. Or even higher.
• Tis the season of change in college football. Head coaches are moving, some by choice, some booted out the door. And that causes more change. Assistant coaches, and their families, have to move too. Some are happy to find a new challenge, which may or may not come with a bigger paycheck. Others have to wonder where their next paycheck will come from. Remember, when a coach is fired by old Whatsamatta U., it's not just him and his family that is affected. All the assistants and support staff and their families may be uprooted as well. Sure, to paraphrase the Book of Corleone, it is the business they have chosen. But it hurts. And means more change for families, including families with young children. There are a lot of perks to being a big-time (or even a small-time) college coach, sure. But there are downsides too. Not knowing what the future will hold at Christmas time is one of those downsides.
•••
• WSU: Success can also cause change and that's happening in Pullman. The Cougars' football program will be losing an assistant coach and a behind-the-scenes contributor. Jacob Thorpe has the story. ... Jacob also has a piece on the changes Mike Leach has brought to his recruiting schedule as well as video of Leach after practice yesterday and a morning post with links. ... Speaking of change, ASU has targeted a new offensive coordinator and Oregon will not have its old one in the Alamo Bowl.
• EWU: Change is also coming in Cheney, where quarterbacks coach Zak Hill is leaving, heading to Hawaii. Jim Allen has the story. ... In the "it-never-gets-old" file, Cooper Kupp is an All-American wide receiver for the third consecutive year.
• Idaho: For the second consecutive season, the Vandals pinned a loss on their Palouse rivals in hoops. Jacob was in Moscow last night to cover UI's 78-74 win over Washington State.
• Chiefs: Spokane has won 15 of its last 19 games. A big reason for that is the play of the Chiefs' big scorer, forward Adam Helewka. Tom Clouse has this feature on the Spokane star. ... One of the best hockey traditions makes its yearly appearance in Kennewick tonight and in Spokane on Saturday.
• Preps: Our roundup for this morning includes wrestling, basketball and gymnastics.
• Seahawks: So what time is it? Who knows. But we do know Arizona's win last night over Minnesota (former WSU safety Deone Bucannon is pictured) makes it nearly impossible for the Hawks to win the NFC West. The top wild-card seed is very much in play though. ... Russell Wilson is having an MVP-like stretch. And a big part of that is Doug Baldwin's play. ... One Hawks is headed home this weekend. ... There are still injuries on the defensive line to deal with. ... Darrell Bevell hasn't let the Super Bowl fiasco destroy him.
• Mariners: The Winter Meetings – held, in typical baseball fashion, in late fall – are behind us and the extreme makeover of the M's roster is about done. But not completely. ... The Rule 5 draft – is it, in typical baseball fashion, based on Rule 17 or something? – cost the M's a player or four and brought them a minor league one.
•••
• And that, as we like to say, is our daily report. Think I will take in a high school basketball game tonight. If I can get a nap, of course. Being out after 9 p.m. isn't easy for me these days. Until later ...
---
---