Though it's not game time just yet, let's play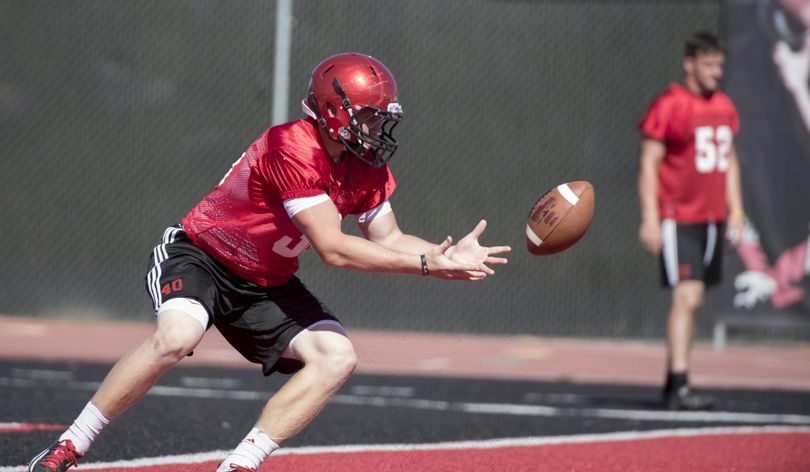 A GRIP ON SPORTS • Let's play a game. Read on.
••••••••••
• There were not all that many games on the fields yesterday around the area, so let's play our own. We'll call it "This time next week." It might be fun. How do we play? On all the links below, we start out trying to determine what will be happening this time next week. Simple, huh?
•••
• WSU: This time next week ... We will know whether the 2016 football season will begin better than the 2015 one. Heck, maybe we already know that. It couldn't start much worse. Let me remind you: Rain, cold and a deflating loss to huge underdog Portland State. Let me remind you of one other thing: The 2015 season turned out OK. ... Eastern features quiet possible the best wide receiver in the nation at any level, Cooper Kupp. And, as Jacob Thorpe writes this morning, the Cougars are well aware of Kupp's abilities. ... Around the Pac-12 this week, can Utah take the next step and get into the conference title game? ... Texas A&M will throw some noise at UCLA. ... Will Colorado win some close games? ... After Dakota Prukop, experience is lacking for Oregon's quarterbacks. ... Left tackle is a key position. USC doesn't know who will play there next weekend against Alabama. ... Anu Solomon keeps Arizona's offensive players loose. ... Washington's Budda Baker is pretty darn good. ... The Beavers have a Swiss Army Knife at receiver. ... Arizona State thinks it might have two 1,000-yard runners.
• Gonzaga: This time next week ... The Bulldogs' volleyball record may not still be perfect, but it is right now. ... This week, GU hired a new golf assistant.
• EWU: This time next week ... The Eagles will know where they stand as they begin quite possibly their toughest September football schedule ever. ... As for the here and now, Jim Allen visited with a few players who know the Martin Stadium turf really well, a couple of former Cougars who transferred up U.S. Highway 195 and the younger brother of a former WSU wide receiver.
• Indians: This time next week ... The Indians may have snapped their losing streak. Or maybe not. It's reached nine after Saturday night's 9-3 rout by Tri-City. Josh Horton has the game story. ... The Indians and the Rangers have renewed their working agreement for two more years. Josh also has that story. ... Spokane is safely in the playoffs and is also deep in the Northwest League's North Division cellar. ... Everett keeps winning. ... Eugene kept its two-game second-half lead in the South. ... If you love minor league baseball, you need to read this piece on the demise of the Bakersfield Blaze.
• Preps: This time next week ... The high school football season will be in full swing. There were a few games last night, with the biggest being Coeur d'Alene traveling south and losing 55-36 to Northern California power Folsom.
• Mariners: This time next week ... We should know whether the M's will be in the postseason race for the rest of September. It doesn't look promising right now as the season-long hunt for a steady starting rotation has finally seemed to caught up with them. Lefties Ariel Miranda – the guy they kept instead of Wade LeBlanc – and Vidal Nuno were battered by the White Sox last night in a 9-3 defeat. ... Of course, Seattle made multiple roster changes before the game.
• Seahawks: This time next week ... The first round of cuts will be over, as will the final preseason games. We won't know the final roster, but we will be closer. One guy we do know will be part of the team is Michael Bennett, the Samurai Seahawk. ... Jimmy Graham did part of his rehab on the basketball court.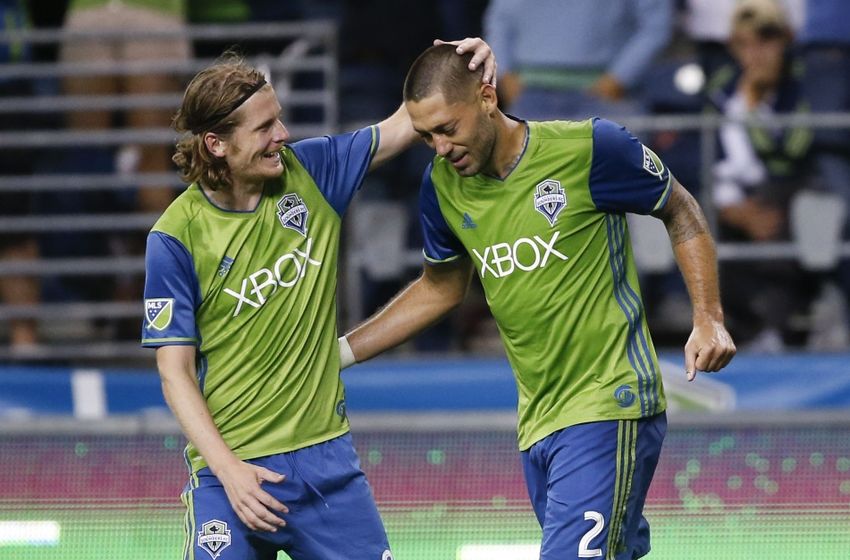 • Sounders: This time next week ... We may know what is going on with Clint Dempsey. The star will miss today's showdown in Portland as doctors try to determine what is going on with his irregular heartbeat. As someone who went through this process when he was Dempsey's age, let me tell you it is a sobering experience. Mine turned out to be nothing a little time and exercise couldn't fix. Maybe Dempsey's will be the same. ... It's been a long time since the L.A. Galaxy won a match. ... San Jose lost and lost its goalkeeper.
•••
• And for me? This time next week I'll be exhausted. Guaranteed. The Cougar game with Eastern Washington begins at around 5 p.m., which means it won't be over until around 9. Two hours after that the postgame radio show will end and I'll be driving home. My bedtime estimate? Somewhere around 12:30 Sunday morning. Yes, this time next week I'll still be asleep. Until later ...
---
---