Fri., July 8, 2016
Age is just a number – or a memory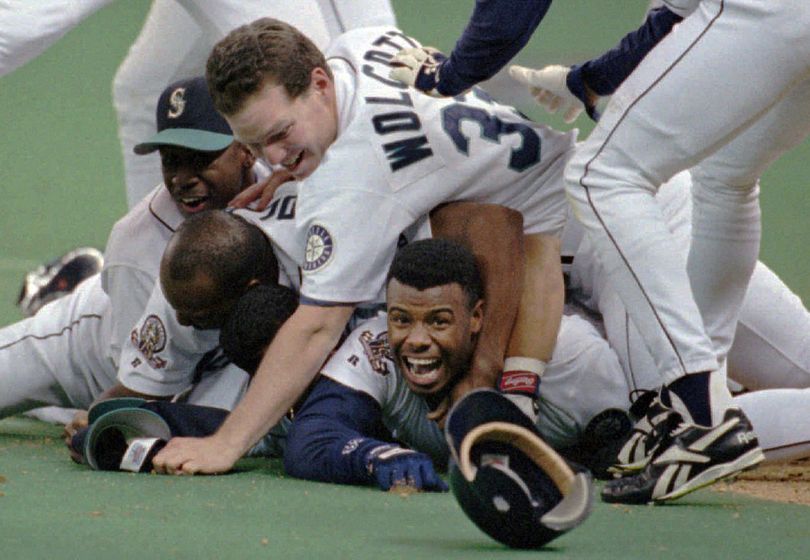 A GRIP ON SPORTS • How old are you? That's a question that can be answered simply, sure, or with a little exercise. We prefer the latter today. Read on.
••••••••••
• One of the major online sites, Spinningdead or Geeker or something, had a short story yesterday asking folks the first big news event they remembered. The thrust of the exercise was to define a Millennial. The author's premise was if you can't remember the Challenger explosion but remember 9/11, then you are a Millennial. OK. But let's turn the exercise to a happier place, shall we? (Watching the TV last night makes me yearn for anything happier, that's for sure.) Sports are always happier, even the day after the M's blow a ninth-inning lead. Such pain is fleeting, usually, and isn't life or death. So what is your first sports memory? Was it Junior racing around third to beat the Yankees? I believe that would make you a young Generation X person or maybe an old Millennial. If your centerfielder of choice is Mickey Mantle, you are certainly a Baby Boomer. And if your first sports memory is of WSU's three consecutive 10-win seasons, you are obviously a Millennial. It got me to thinking. What was my first sports memory? Reaching back, I can float back to 1968 easily, watching Denny McClain win his 29th game of the season at Anaheim Stadium. But I can also go further. Back to 1967 and UCLA's Gary Beban, the Heisman Trophy winner. My sister was attending UCLA, the Coliseum was the Bruins home field and I got to watch Beban's final game with her from the student section. Problem was, after losing to USC the week before, Beban hardly played in a 32-14 loss to Larry Csonka's Syracuse team. Badly bruised ribs limited him, but he still addressed the crowd afterward. It made my sister cry. Yep, that's my earliest sports memory. Even then the joy of sports came with a price.
•••
• WSU: The Cougars' three stars on offense, Luke Falk, Gabe Marks and Gerard Wicks, are the best trio in the Pac-12. Don't take my word for it. It is the opinion of ESPN.com's Pac-12 blog as well. ... Despite that, most folks are picking WSU fourth in the North. ... Utah has lost more than a third of its basketball roster to transfers in the past year. ... USC's Pat Haden and J.K. McKay were always joined at the hip. ... The Power 5 conferences want to give their athletes a little more time off. Jacob Thorpe has this blog post about the plan.
• Indians: Spokane is on a certifiable roll. The Indians won their fifth consecutive game last night, defeating Boise 8-4 at Avista Stadium. Josh Horton has the game story. ... Everett and Eugene lost to the Puget Sound rain last night. They will play a doubleheader today.
• Golf: The Lilac City Invitational began yesterday at The Fairways, and Corey Prugh shot a back-nine 31 to lead with a 66.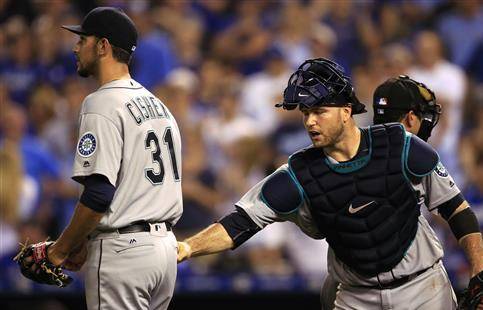 • Mariners: James Paxton was rolling. He carried a 3-0 lead into the eighth inning, had thrown a miniscule number of pitches and had Kansas City on the defensive. Then he made a mental error, the Royals scored twice and, despite Paxton having thrown fewer than 80 pitches, manager Scott Servais went to closer Steve Chisek in the ninth. That's the by-the-book play. It didn't work. The Royals won 4-3. ... Robinson Cano will be in the home run derby. ... Dae-Ho Lee was a big unknown before the season began, with the emphasis on the big. And on the unknown.
• Seahawks: The NFL Network's Top 100, the list of the league's best players, didn't include Bobby Wagner. He's not happy about it. Either is, I presume, Cliff Avril or K.J. Wright, also not on the list. That's fine by me. Three ticked off defenders with chips on their shoulders? Sounds good. ... Larry Stone is certain the eventful offseason won't affect Russell Wilson.
• Sounders: No matter what formation the Sounders play, all Sigi Schmid wants them to do is play better.
•••
• So what is your first big sports memory? I'm guessing a lot of people in Spokane would cite Casey Calvary's rebound basket that put the 1999 Zags into the Elite Eight. Or maybe Willie Davis playing centerfield for the Indians. Maybe it was Eastern winning the FCS title in 2010. Whatever it is, it must be important. And helps define your generation. Until later ...
---
---