What to do with Under the Freeway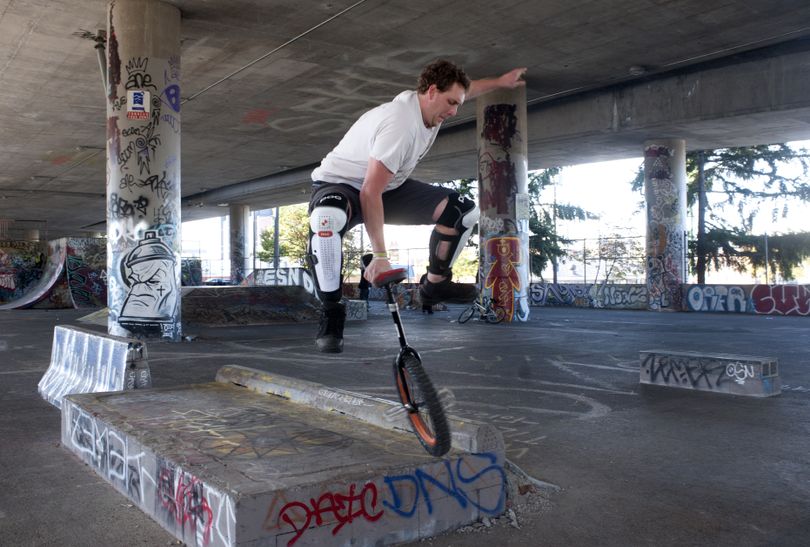 A couple of weeks ago, we reported that Spokane's Under the Freeway skatepark is most definitely slated for closure. Its outdated ramps and surfaces - not to mention its seedy atmosphere - have doomed the old park to extinction.
The park, which is on state transportation department land, is below the elevated I-90.
I've always wondered what the best use could be for those empty spaces below the elevated highway. A skatepark seemed appropriate, but even the skating community is in favor of its move. Parking lots also make sense.
A new study called "Under the Elevated" from the Design Trust for Public Space has some ideas for those strange spaces. The report focuses on New York City and its 700 miles of space below its elevated transportation infrastructure, but its work could be applied to Spokane.
Here's the gist:
Underneath New York City's 700 miles of elevated bridges, highways, subway and rail lines lies millions of square feet of public space – nearly four times the size of Central Park – with the potential to radically transform life in the city. Under the Elevated: Reclaiming Space, Connecting Communities presents an in-depth plan for how, and why, this massive inventory of residual space must be reimagined.
​Synthesizing more than two years of research, design, and policy work conducted by our multi-disciplinary team of Fellows in collaboration with our project partner and the Design Trust staff, the Under the Elevated publication envisions how to increase the vibrancy and resiliency of neighborhoods in all five boroughs, and cities everywhere, by addressing and reclaiming the spaces associated with elevated transportation infrastructure. The substantial inventory of space in NYC alone represents an untapped public asset that the has the potential to make a significant impact on our urban fabric.
Any thoughts?
---
---