Sat., July 24, 2010
A deep-seated love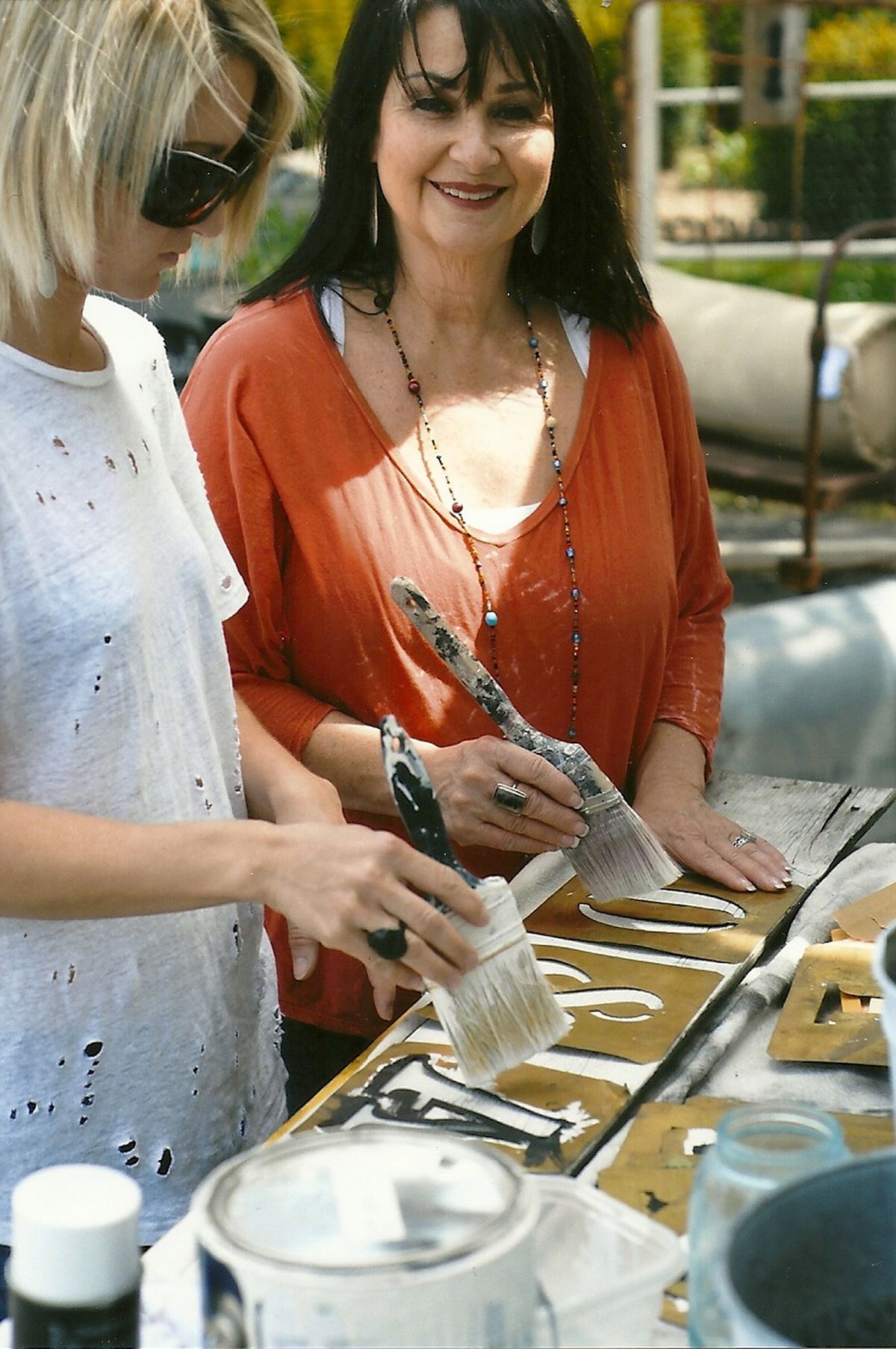 Often, for those of us who are drawn to ordinary objects that have been used and loved, the things we rescue become part of the family.
This is especially true of Gladys Hanning.
"I have collected and brought home many pieces of furniture, paintings, books," she says. "Our home reflects my passion for hunting these wonderful imperfect treasures." She especially loves vintage art.

" For years I have collected still life paintings of fruit. Most of my canvases are signed, but by no one you'd know," she says. "I discovered them at garage sales and auctions (paying) $25 at the most. I have filled the walls in our kitchen with these beautiful pieces of art."

Hanning says she learned to love vintage pieces from her parents.

"Collecting has always been apart of our life," she says, specifically mentioning her father's love of cookbooks. "He was a chef." Her mother was also a treasure hunter and Hanning honors those finds.

"Several pieces of furniture my mother purchased at garage sales for $5 have found a place in our home, as have my father's cookbooks."

Like many who love the thrill of the chase, Hanning has turned a love of rescuing old things into a successful career.

"In 2002 my daughter, Celia Hanning joined me in my interior design business, 'Junebug Furniture and Design'," she says. "With her background in design she has added an amazing and vibrant energy to our collection and offerings."

What started as a hobby has grown into a successful business. And a lot of mother-and-daughter fun.

"Together we are passionate junkers. We can't drive by a yard sale without stopping, and of course, there are the early, early, morning estate sales," she says. "We are always on the hunt for one-of-a-kind treasures to be repurposed, repainted and restored."

Now, with the popularity of Shabby Chic and junk decor, Hanning has put to use the skills she's honed over the years.

"My passion for junking began as a way of life and grew into an appreciation of the imperfect," she says. "Comfort, simplicity and a sense of practicality are the key elements to my designs."

And nothing defines comfort and simplicity than that ubiquitous symbol of summer: the lawn chair.

"Over the years I have found several metal yard chairs from the l940's. I have given each of my girls a pair and have several lined up in our driveway," she says."

The chairs aren't just part of the decor. One of her painted metal finds becomes a place to sit for a moment and reflect on the good life. And a good day's work.

"The best part is after a day of junking," Hanning says. "It is the perfect seat from which to view not only our beautiful landscape, but the prizes of the day scattered around our driveway."

Details:
Gladys and Celia Hanning, along with selected vendors, share their finds with shoppers at their annual antiques sale, 'The Mad Hatter Vintage Flea Market'.
Held each fall in the Five Mile Prairie Grange, this year's show is set for October 1st & 2nd. For more information read the Junebug blog
To see more photos, click Continue Reading

---
---