Fri., April 24, 2009
The Glow:Spokane (high)lights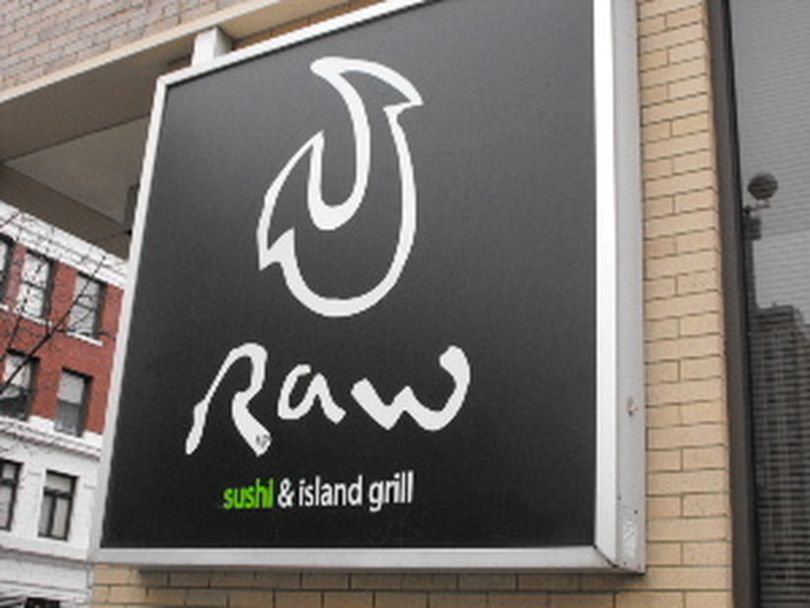 It's been quite a while since a good ol' 'Glow' article has hit the Vox, but never fear! My adventures will continue! With the first day of Spring Break comes the absolute need to get out of the house: my sister and I were ready and rarin' to go. So where do you go on a springy day in the city of Spokane? (Yes...sushi, my friends, sushi....)
We headed down to 1st Avenue and hit up RAW, Sushi and Island Grill. It's a great atmosphere, (and this sounds pretty cheesy,) yet you find yourself immersed in the 'island feeling' from the moment you walk in. High ceilings, majorly cool artwork (all ocean inspired, a really great octopus painting that I will steal one day...) and comfy bar-style seating throughout the resturant.
Well-known throughout the city of Spokane for their high-style cuisine, RAW isn't just cooking up the seafood.  Craving some sushi on a Monday or Thursday? Stop in at RAW and you'll also be able satisfy your craving for some karaoke! Mondays and Thursdays are marked by the 'Karaoke on da Kouch' when the resturant utilizes a little stage-area surrounding one of the most comfortable couches I've ever been blessed to sit on. (No joke...)
My Tried-And-True-FAVORITE: Winner of the 'Best Sushi' award by The Inlander's "People's choice" vote, RAW is always serving up something good. The first time I went I got one of the "New School Rolls". The 'Vegan Roll', simply made of tempura, asparagus, avacado, cucumber, sesame seeds, and a crazy-good oishi sauce, is fantastic.  Another good sushi-choice is the Mexi-Cali: You've got some spicy crab mix blended with cream cheese and jalpenos and rolled up in fried tempura...amazing.  (Check out their website here...)
How does sushi stack up against your favorite foods? Any other good sushi places I should visit?
---
---