This column reflects the opinion of the writer. To learn about the differences between a news story and an opinion column, click here.
Opinion > Column
The Slice: It's a story with some bite to it
Mon., Feb. 9, 2009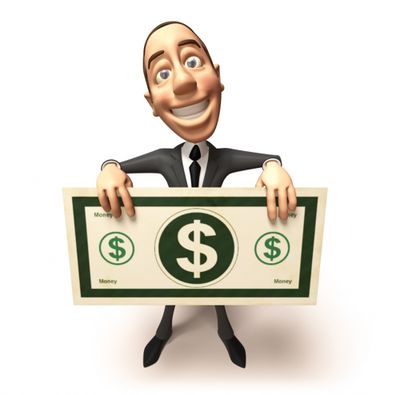 The fourth- graders in Betsy Weigle's class at Holmes Elementary were working on nonfiction writing.
A boy named DeQuon chose to write about mountain lions.
But he was stuck. So he approached his teacher. "I don't know how to explain how vicious a mountain lion is," he said.
Perhaps puzzled by this somewhat odd assessment of the usually reclusive cats, Weigle responded in a joking manner. "Well, I think they are vicious because they attack small, innocent children," she said.
DeQuon thought about this for a moment. Then he had a question.
"How do you know they are innocent?"
Good point.
Go, Cougs.
•Just wondering: How often do you discover something in your yard and conclude that it must have come from an aircraft overhead?
•Close enough: Darla DeCristoforo's 4-year-old granddaughter, Claire, was watching her grandfather open a birthday present. When the gift was revealed to be a three-volume collection of "Calvin and Hobbes" comic strips, the little girl exclaimed with delight.
"It's Alvin and Bob!"
•Sliceworld: People often ask me how many e-mails I receive. (It varies.) But I've always thought a more interesting question is, "What percentage do you delete without reading upon seeing who the sender is?" (About 1 percent.)
•Slice answers: "What do I think of bolo ties?" wrote Joel Shank. "Well, they are very appropriate to wear in two places: Arizona and New Mexico."
Patt Earley has just two. But husband Ken has 10. So that gives her a dozen from which to choose.
•Warm-up question: Ever been sort of proud of yourself because of diligent flossing and then have your dental hygienist seemingly not even notice?
•Today's Slice question: Lots of us know people who rose to positions of some prominence in our chosen fields. Maybe it was a classmate or a co-worker from early in your career.
Sometimes these individuals rise as a result of hard work, brains and talent. Sometimes they have good connections and charm. Once in a while, raw ambition, political skills or amazing luck seems to propel them.
But then there is another category, and that brings us to the question.
Have you crossed paths with anyone along the way whose notable rise in your field utterly and completely astonishes you?
Put jealousy and rivalry aside for a moment. Is there someone you know or have known whose success totally mystifies you because you can't even imagine unflattering explanations for his or her climb?
Write The Slice at P.O. Box 2160, Spokane, WA 99210; call (509) 459-5470; fax (509) 459-5098; e-mail
pault@spokesman.com
. Not everyone is good at giving driving directions.
---
---
Subscribe and login to the Spokesman-Review to read and comment on this story