This column reflects the opinion of the writer. To learn about the differences between a news story and an opinion column, click here.
Opinion > Column
The Slice: O'No! Is that really your name?
Sat., Feb. 28, 2009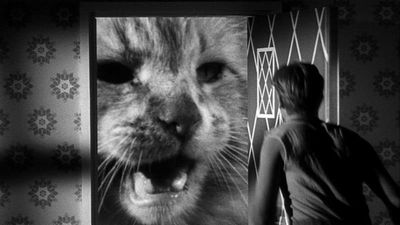 With March almost here, it's reasonable to be thinking of St. Patrick's Day.
So here's a question. Who around here has the last name that sounds most bizarre when prefaced with an O'?
You know, like O'Turner.
•Maybe this has happened to you: Everyone knows how 1-800 phone calls to service centers or information lines can sometimes lead to talking to someone in India. But Shelley Davis wonders if others have felt an upbeat connection to the folks on the other end of those calls since seeing the Oscar-winning movie "Slumdog Millionaire."
For her part, she said she sometimes feels a "We are the World" moment coming on.
•One last item on carwashing during street grime season: Lani Caraway said she has been known to take her clean car through the wash. "I don't actually care about what my car looks like," she wrote. "I do it for the five minutes of blissful silence while my kids sit transfixed by swirling bristles and multicolored soap. God bless carwashes."
Speaking of that rainbow of soap, Mike Altman noted that it can seem like being inside a kaleidoscope. "Really weird sensation," he wrote.
•A bold plan endorsed by four out of five birds: A correspondent who asked that I not print her name said her husband's Plan B for these uncertain economic times is to eat the cat.
On a related note, I'll send a coveted reporter's notebook to at least one reader who identifies the old movie where a guy gradually becomes very small and finds himself menaced by a house cat.
•Who are you going to listen to – a gadget or your wife: Spokane's Keri Yirak finds it amusing that certain guys who aren't always open to driving directions suggested by human females seem to love GPS systems with feminine voices.
•A '60s TV Western set in the Inland Northwest might have been called … : "The Lone Marmot" or "The Ione Ranger." – Donivan Johnson
"The High Chattaroy." – Dale Anderson
"Little House on the Rathdrum Prairie." – Ken Yuhasz
"Rawhide, Near Nature, Near Perfect." – Jack McGrath
•Slice answer: Phil Purcell thinks there ought to be a Spokane street named after Calvin Coolidge. "No particular reason except that he was president when I was born."
And he was the only president born on the Fourth of July.
•Today's Slice question: Who was the president when you were born?
Write The Slice at P.O. Box 2160, Spokane, WA 99210; call (509) 459-5470; fax (509) 459-5098; e-mail
pault@spokesman.com
. For previous Slice columns, see
www.spokesman.com/columnists
. Apparently the national media don't want to take a chance on people thinking Gary Locke was governor of Washington, D.C.
---
---
Subscribe and login to the Spokesman-Review to read and comment on this story