This column reflects the opinion of the writer. To learn about the differences between a news story and an opinion column, click here.
Opinion > Column
The Slice: Convincing yourself is really half the battle
Mon., March 9, 2009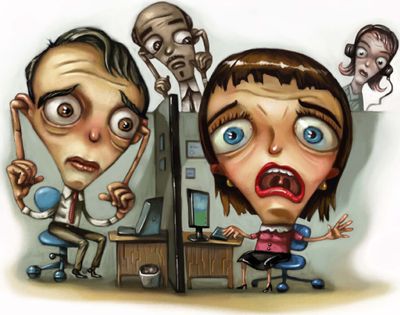 In terms of self-esteem, we had better hope that there's some truth to the "I live here for the lifestyle" mantra.
Otherwise, we're all just a bunch of minor leaguers rationalizing our lives away in a city of nonfinalists.
Hey, it's Monday.
What did you expect – an ode to spring?
•Just wondering: If anyone applying for a job in Spokane this month specified that, if hired, he or she would have to be off during the upcoming school spring break.
•New couples and peanut butter: "Our family had the creamy versus chunky problem," wrote Sara Cochran. "We started out early in our relationship by alternating. Now that we have kids, however, that has changed. They are all chunky lovers like me, so now we get a big jar of chunky and a tiny little jar of creamy for my husband. It keeps the peace."
Lois Koehler grew up eating Jif. Her husband came from a Skippy family. Their solution, hammered out while being together more than 20 years? "We buy two kinds of peanut butter."
That's what they do in Bernadette Haddleton's home (Adams and Skippy). "Power struggles separate," she wrote. "Loving acceptance makes relationships bloom."
•The first sentence of your great American novel: "She was alone like me, sitting in a noisy bar." – James A. Nelson
"At first I called him Vengeance." – Beth Bollinger
•Following up: Several readers, including the S-R's own Dan Mitchinson, noted that James Bond was, in fact, once seen riding in a car with his wife. (A Slice contributor had suggested last week that this was something moviegoers never saw.)
Reportedly the scene takes place at the end of 1969's "On Her Majesty's Secret Service," starring George Lazenby, Diana Rigg and Telly Savalas.
Though I consider myself a Diana Rigg enthusiast, I've not seen that one.
•Speaking of James Bond movies: Has anyone around here named any of their kids or pets after characters from those films? Or how about borrowing names of characters played by Telly Savalas? You've got Archer J. Maggott, Pontius Pilate and … let's move on.
•Reader challenge: Today is the late Mickey Spillane's birthday. Your task is to make up a locally flavored book title that sounds like something from the pulp novelist whose prose style almost invariably was described as hard-boiled.
•Today's Slice question: There are restructurings. There are personnel shuffles. And there are reorganizations. But what Inland Northwest workplace really needs an exorcism?
Write The Slice at P.O. Box 2160, Spokane, WA 99210; call (509) 459-5470; fax (509) 459-5098; e-mail
pault@spokesman.com
. For previous Slice columns, see
www.spokesman.com/columnists
. Feel free to phone and do your impression of Samantha Stephens' mother-in-law calling to her husband in "Bewitched" – "Fraaaank!"
---
---