This column reflects the opinion of the writer. To learn about the differences between a news story and an opinion column, click here.
Opinion > Column
The Slice: Block now taking applications from Gary, Larry or Perry
Fri., April 17, 2015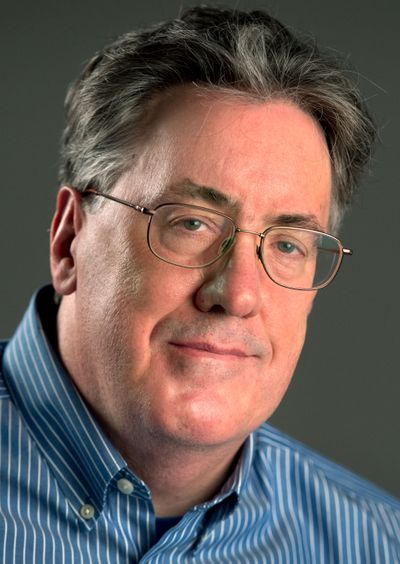 Let's start with some name games.
First up, Merry Armstrong. "The house I bought in 2008 belonged to Harry. My immediate neighbor is Barry. Next to him is Jerry. And next to him is Carey. Another immediate neighbor (recently passed) was also Harry, and there is another Jerry kitty-corner to my house. My husband's name is, of course, Jerry."
Merry said one need not have a rhyming name to be welcomed to the neighborhood. But it probably doesn't hurt.
Re: Naming your children: "My goal was to give each child their own name," wrote Hank Greer. "Growing up with the same name as my dad, he and I would answer, 'Which one?' when my mom called out for Hank. I was referred to as Little Hank well into my 40s."
Nancy Kiehn offered this. "Our objective was to give our kids names that they would actually use. Very few in our combined families actually use their given names."
Then there was this from Susan Johnson. "My goal when picking our kids' names was a name that wouldn't be shortened (as in addressing Robert as Bob). Well, it worked for Eric, but Evan's wife and in-laws call him Ev and I have heard Ethan called Eth!"
Oh, well. Susan (not Sue, not Susie) gets an E for effort.
Today's secret to a happy marriage: "When Larry Hagman died, the S-R article stated: 'He credited the longevity of his marriage to two bathrooms,'" wrote Lisa Hussey. "Someday I'm putting that in a frame on the wall outside our bathroom."
Slice answer: "I believe my family would have fared fine crossing the West in a covered wagon," wrote Owen Fullmer. "My dad was a wizard at keeping things together and he loved to hunt."
The real question, he said, is would they have been welcome in a wagon train. "My mother's beans packed a wallop."
In the matter of trading a few sunny days for more politically kindred spirits locally: Pattie Kaminski would do it. But she would not be willing to give up chocolate.
Today's Slice question: Life at your home could be the basis for what sort of reality show?
Write That Slice at P.O. Box 2160, Spokane, WA 99210; call (509) 459-5470; email pault@spokesman.com. "The worst things in the world to touch are grocery cart handles," wrote Joyce Atkinson.
---
---