This column reflects the opinion of the writer. To learn about the differences between a news story and an opinion column, click here.
Opinion > Column
The Slice: Save Prius-bragging for another venue
Fri., April 24, 2015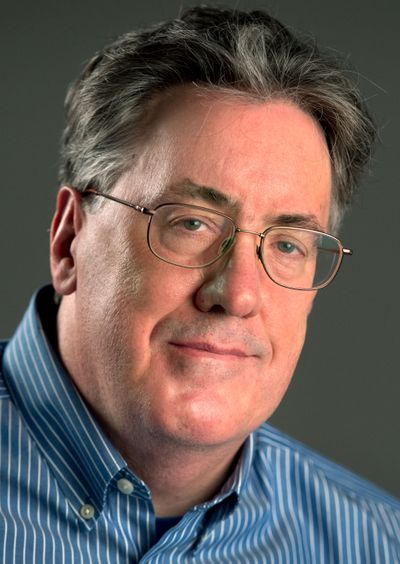 Being able to talk to car buffs at auto shows featuring restored classics is a basic Spokane-area life skill.
But there are right ways and wrong ways to speak to the vehicle owners. Read on.
Right: "You did a heckuva good job on this. Well done."
Wrong: "Was this your way of evading family commitments?"
Right: "Keep track of the hours?"
Wrong: "How much money did you waste on this?"
Right: "Were vintage parts hard to find?"
Wrong: "Man, this is almost as old as you are."
Right: "My wild uncle had one of these back in the day."
Wrong: "I lost my virginity in one of these."
Right: "Bet this really turns heads when you take it out."
Wrong: "What's it get, like four miles a gallon?"
Right: "That color is dazzling."
Wrong: "Mind if I set my Fudgsicle on the hood for a minute?"
Right: "Immaculate interior."
Wrong: "Who inherits when you die?"
Right: "Sweet."
Wrong: "What's it worth?"
Right: "How much did you have to learn along the way?"
Wrong: "Bet this is a real polluter."
Right: "I'm trying to find an imperfection. No luck, so far."
Wrong: "So did you have hair when you started?"
Right: "I wish my grandfather could see this."
Wrong: "Think of what else you could have done with all the time you spent."
Right: "Well, it might have come from Detroit but it is Spokane's now."
Wrong: "I guess if you've seen one old car, you've seen them all."
Right: "Going to fire it up before you leave? Would love to hear it clear its throat."
Wrong: "I used to be into cars but I outgrew it."
Right: "You have done something special here, sir."
Wrong: "I seem to remember these were slow off the line."
Right: "Looks like it's doing 80, just crouching there."
Wrong: "Those headers don't seem right."
Right: "Got a 'Before' photo?"
Wrong: "Midlife crisis?"
Right: "Wow! I mean it. Wow!"
Today's Slice question: Ever done one of those DNA tests where you mail in a saliva sample?
Write The Slice at P.O. Box 2160, Spokane, WA 99210; call (509) 459-5470; email pault@spokesman.com. Slumber parties used to be a lot like "Lord of the Flies."
---
---