This column reflects the opinion of the writer. To learn about the differences between a news story and an opinion column, click here
Opinion > Column
Doug Clark: Please, please, please put George McGrath on City Council
Sun., Feb. 7, 2016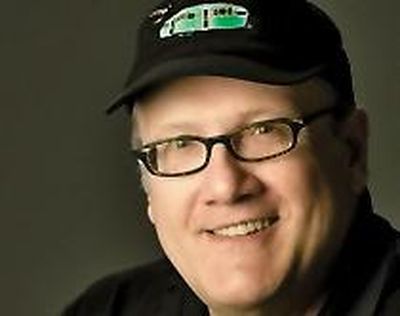 Having never worked on Wall Street, I'm clueless when it comes to the subtleties of bribing politicians.
But sometimes you have to put your uncertainties aside for the good of the many. So I got straight to the point.
"How'd you like some Super Bowl tickets?" I asked Spokane City Council President Ben Stuckart the other day during a phone call.
Before he could respond, I quickly added:
"All expenses paid. Hotel. Car. Whatever you want."
I had his interest for a moment.
Not that I had any Super Bowl tickets, but Stuckart didn't know this. Then he asked what was going on.
"All you have to do," I explained, "is fill that empty council chair with, um, George McGrath."
On Monday night, the council likely will appoint a replacement for Councilman Jon Snyder, who was called up to a job with state government and a higher level of mischief.
But let's take a look at the Vegas betting line.
Denver is still the Super Bowl underdog. And McGrath, one of 22 who volunteered, has as much chance of replacing Snyder as he does replacing Stephen Curry as point guard for the Golden State Warriors.
"Doug," said Stuckart, now laughing at my offer, "it's gonna take a lot more than that."
Figured as much.
Stuckart and McGrath are as incompatible as meat and PETA.
Stuckart's a lefty.
McGrath's a diehard right-winger.
Stuckart likes to run City Council meetings in a my-way-or-the-potholed-highway fashion.
McGrath has attended every council meeting since Duane Hagadone acquired his first minion.
The outspoken curmudgeon loves to blather tirelessly about any topic that comes before the council, never letting the lack of preparation curb his enthusiasm.
Stuckart despises the constant barrage of contrarian bombast. So much so that he helped pass a new council rule that limits citizens to yakking at only one open forum per month or 800 words, whichever comes first.
Stuckart once stormed out of a meeting to escape a chaotic crowd and the Wrath of McGrath.
Councilman Snyder, during that same meeting, ordered a peace officer to escort McGrath out of earshot.
I think you all can see what I'm getting at here.
Putting McGrath on the council would be a gold mine for journalism and all you readers.
"You could write three or four columns on him every week," said Stuckart, conceding my point.
However, he added, "We didn't even interview him."
Details. Details.
Stuckart has the juice to make one simple motion and – bada-bing, bada-boom – have a seat, Councilman McGrath.
For a moment I sensed Stuckart warming to my idea, although it could have been heartburn from too much coffee.
Super Bowl tickets aside, if McGrath ever did get a seat on the council, Stuckart said he'd need a full-time psychologist, a personal masseuse and the right to fire a Taser during meetings.
Sounds reasonable to me.
But you know what we haven't considered? That putting McGrath on the council just might surprise all of us.
I'm reminded of Ron Rankin, the late North Idaho gadfly, trickster and activist for conservative causes.
For years Rankin stirred up Kootenai County politics.
He opposed school levies, attacked softy judges and published a newsletter containing hit pieces about his liberal foes.
Then something unexpected happened.
Rankin ran for a seat on the county commission – and won!
To everyone's surprise, the outsider turned insider. Rankin dialed back his rhetoric and became part of The Establishment.
Could this happen to Councilman McGrath?
Would turning legit calm old George down?
When figs fly.
But a McGrath City Council would be the best circus since Barnum & Bailey.
Do it for Spokane, Ben. And let the show begin.
Doug Clark is a columnist for The Spokesman-Review. He can be reached at (509) 459-5432 or by email at dougc@spokesman.com.
---
---
Subscribe and login to the Spokesman-Review to read and comment on this story