 Amazon brings its order fulfillment machine to Spokane
Sat., July 28, 2018 | By Becky Kramer, Molly Quinn and Michael Stephens, The Spokesman-Review
Online retail giant Amazon is now officially putting down roots in Eastern Washington.
With plans to build a $181 million fulfillment center in west Spokane with a footprint nearing 700,000 square feet, the Washington-based corporation will begin hiring more than 1,500 full-time employees in 2019.
The new hires will work alongside Amazon Robotics to pick, pack and ship items like games, housewares, school supplies and pet toys to the company's ever-increasing customer base.
With more than 100 million paid Prime members worldwide, Amazon fulfillment center expansion continues across the country, and Spokane's facility joins existing Washington sites in Kent, Dupont and Sumner.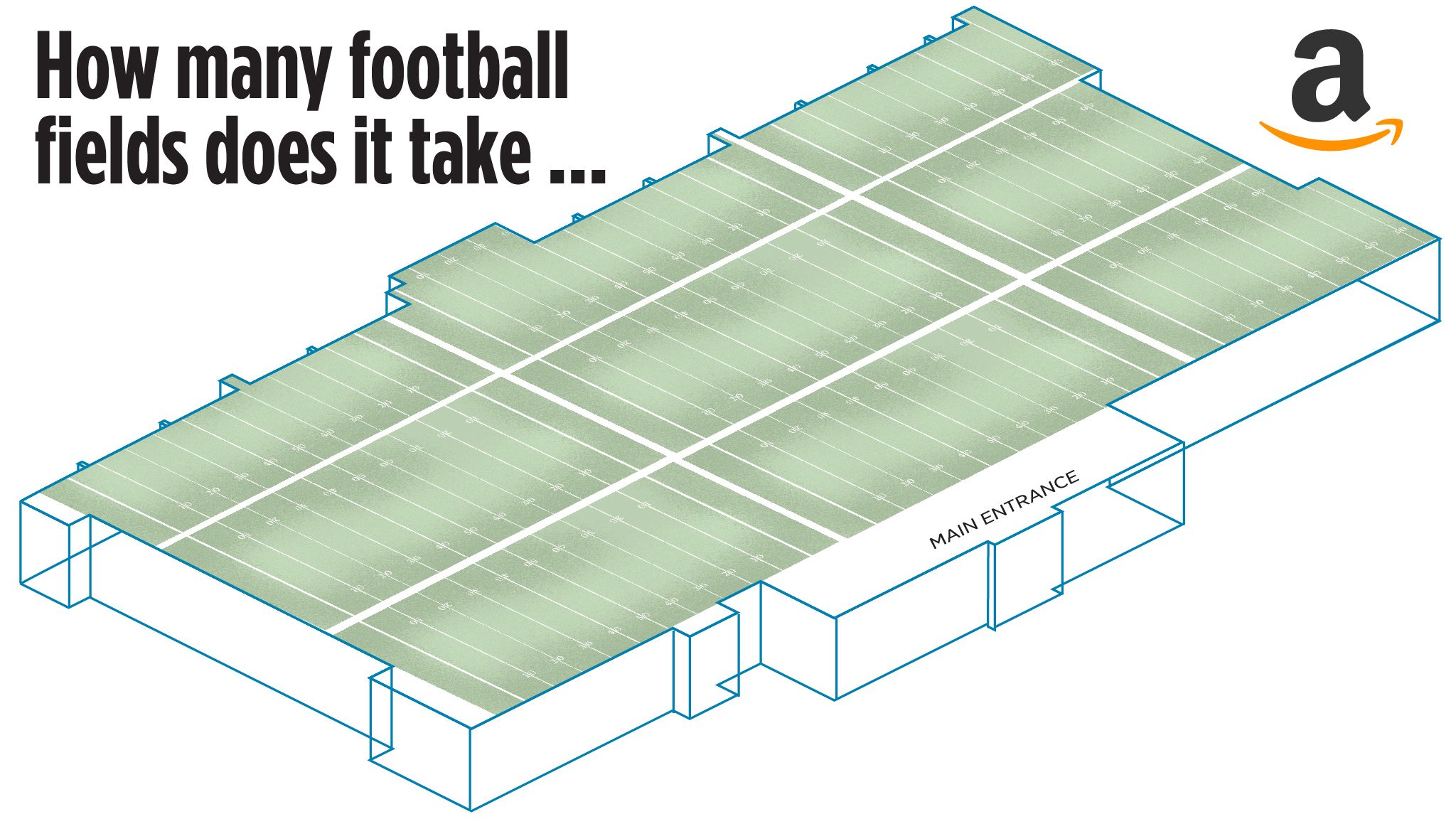 The building will be constructed using a tilt-up method, where precast concrete walls are made horizontally and then tilted up into place using large cranes.
Building height:
75 feet (4 stories)
Total area:
2,644,275 square feet
Approximate length of the warehouse:
2.6 football fields end to end (312 yards)
Approximate width:
2.75 football fields side by side (147 yards)
Parking spots:
1,876 (plus 37 for disabled-permit holders)
Truck court:
41 shipping doors and 20 receiving doors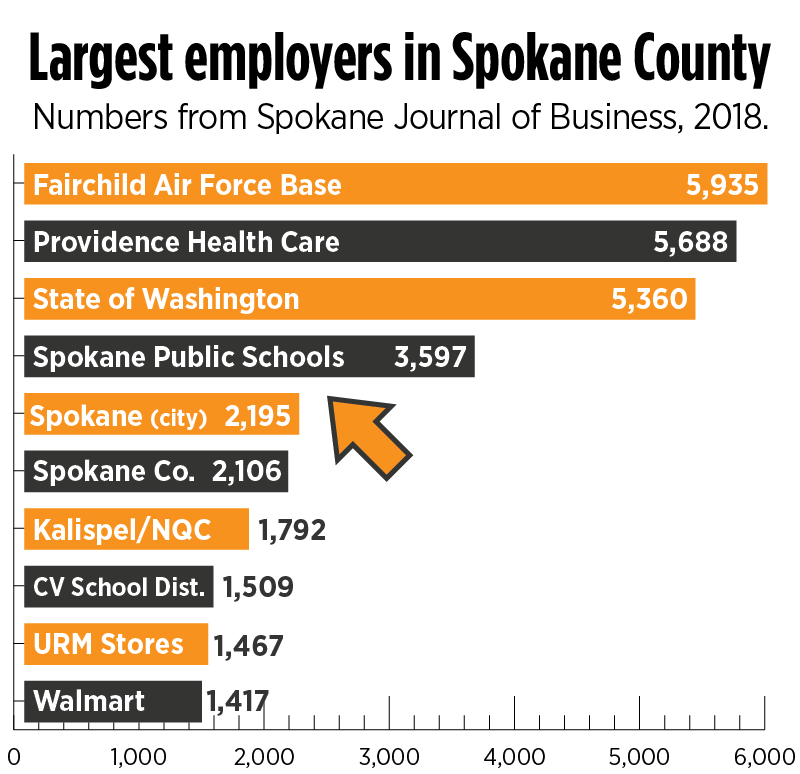 Traffic plans indicate the fulfillment center could grow from initial estimate of more than 1,500 full-time employees to about 2,300, which would rank 5th in county.
During peak times, the warehouse could have as many as 3,000 employees when counting seasonal help.
How the Amazon Robotics Kiva works on the fulfillment center floor
Kiva robotic drive units, like the one shown above, move stacks of merchandise pods weighing up to 3,000 pounds and help to facilitate quicker order handling by bringing items directly to Amazon employees handling orders.
Amazon
Amazon Robotics was founded in 2003 with the intention of better meeting consumer demands in eCommerce by better approaching order-fulfillment solutions.
Amazon
The company's website says it has "a dedicated focus on research and development to continuously explore new opportunities to extend product lines into new areas that will redefine what 'now' means and allow Amazon to continue to offer customer experiences that will delight and amaze."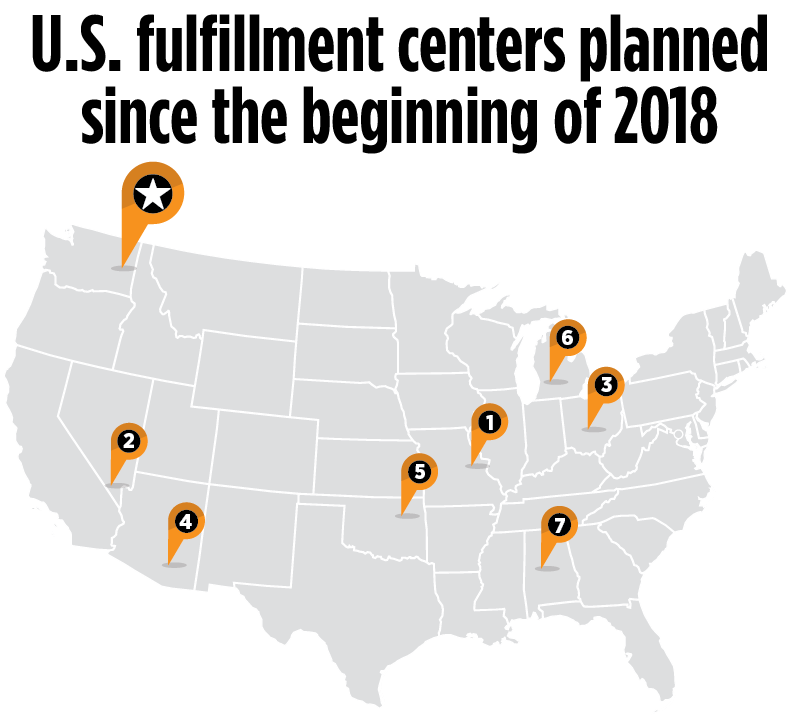 1.
St. Peters, Mo. – 1,500-plus jobs and 800,000 sq. ft.
2.
North Las Vegas – 1,000-plus jobs and 800,000 sq. ft.
3.
West Jefferson, Ohio* – 1,500-plus jobs and 855,000 sq. ft.
4.
Tucson, Ariz. – 1,500-plus jobs and 855,000 sq. ft.
5.
Tulsa, Okla. – 1,500-plus jobs and 640,000 sq. ft.
6.
Gaines Township, Mich. – 1,000-plus jobs and 850,000 sq. ft.
7.
Bessemer, Ala. – 1,500-plus jobs and 855,000 sq. ft.
Lead photo credit: Packages ride on a conveyor system at an Amazon fulfillment center. (Patrick Semansky / AP )