Thu., Jan. 1, 2009
2008 in retrospect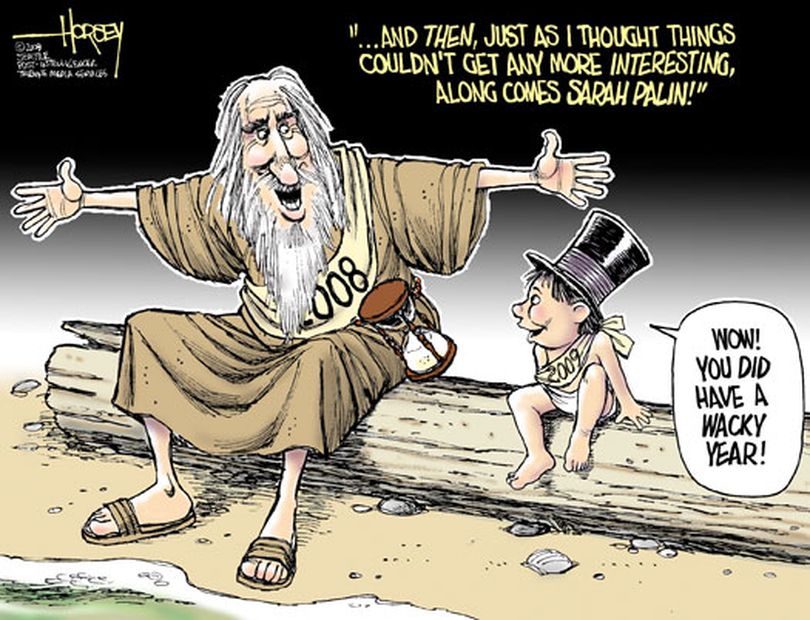 Good evening, Netizens...
And a very Happy New Year to everyone!
Here is David Horsey's perspective on the year 2008. You have to admit we probably will not see Sarah Palin's equal in the New Year, but then again things might change.Sometime shortly, probably late tomorrow, I will post my New Years resolutions which might further add to the guffaws and general laughter.
What other wacky things come to your mind in 2008?

Dave
---
---