Tue., May 29, 2018
Long Beach's old-school Sou'wester trailer park is a trip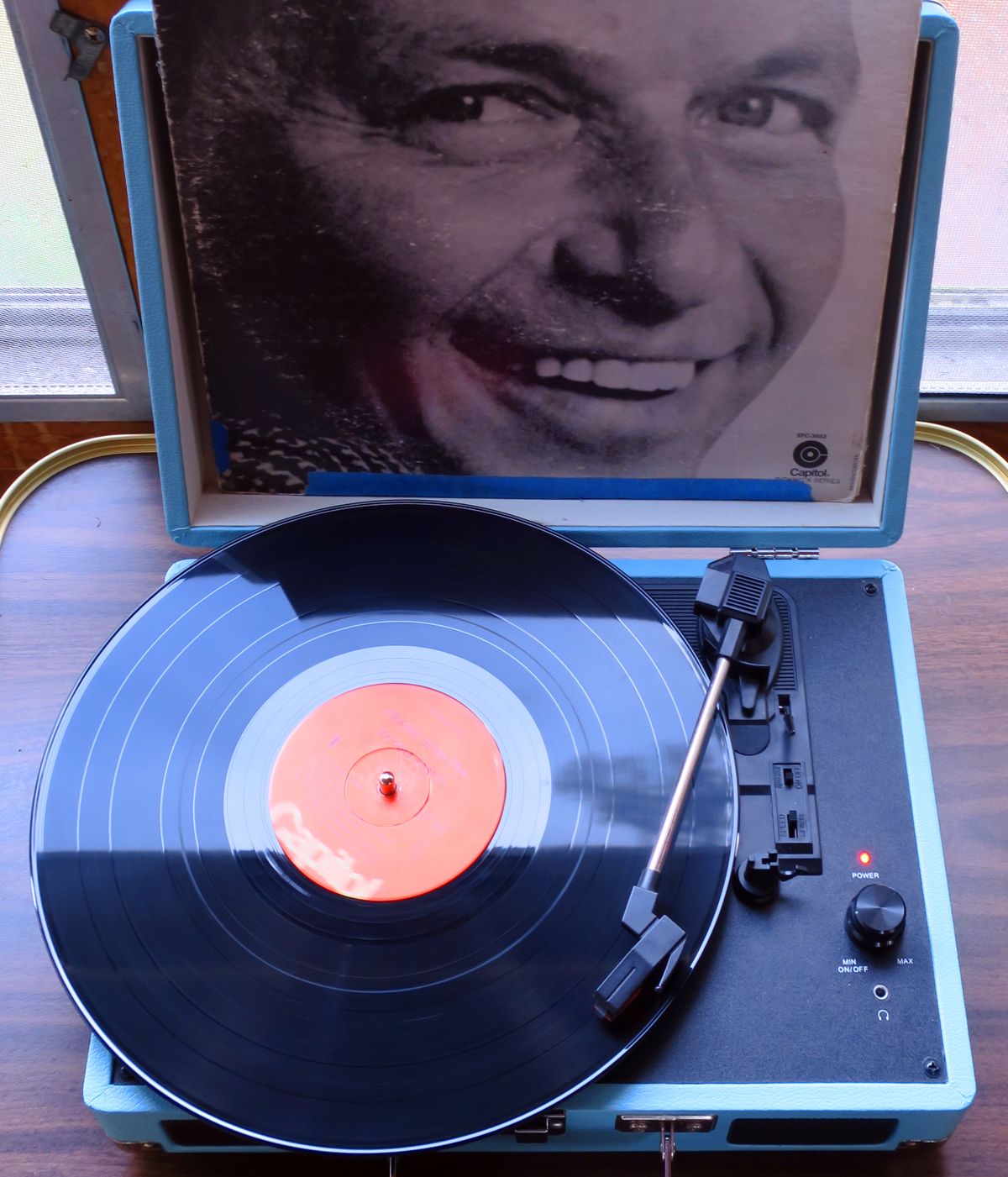 A large library of vintage vinyl is available to borrow at the Sou'Wester. (John Nelson)
SEAVIEW, Wash. — We're sitting in a 1953 Spartan Imperial Mansion at the Sou'wester Lodge and Vintage Trailer Park on the Long Beach Peninsula, drinking wine and listening to Frank Sinatra on the turntable.
As Old Blue Eyes croons "Anything Goes," it's hard not to feel like we've traveled back in time. Of course the wine helps, but staying at the Sou'wester is a real trip, in all the best ways. It's quirky, arty, rustic and welcoming.
Rooms, cabins and trailers
The Sou'wester sits on three acres in Seaview, Wash., with a variety of accommodations, from its 1892-era lodge to its rustic cabins, and of course, those vintage trailers, all within a short walk from the Pacific Ocean.
Inside the lodge, you'll find a large vinyl collection, yours to peruse and play at will on the turntables available in many of the rooms. You'll also find an "Honor Store" — grab a beer or a bottle of wine from the fridge, put it on your tab, and pay when you check out.
When visitors arrive, they are told about the Honor Store, which "sets the tone when you get here," said owner Thandi Rosenbaum.
Rosenbaum has owned and managed the resort for almost six years, creating a community of artsy employees that help maintain lodge and grounds.
While the suites in the lodge and the rustic cabins are appealing, the ever-growing number of vintage trailers (more than 20 at present) are what makes the experience unusual and appealing.
Community feeling
Rosenbaum has tried hard to create an artsy enclave at the Sou'wester. Artists-in-residence receive reduced lodging rates while staying on the attractive grounds. The beauty of the oceanside lodging offers plenty of inspiration.
"It's a place for people to come and focus on their own creative experience," she said.
During our visit, the Sou'wester hosted "Spaceness," a weekend of art installations and music on the grounds.
The Sou'wester also has an art trailer with pieces on display, a thrift-store and a Finnish sauna. Regular yoga and meditation classes are offered.
"We're always trying to maintain that community spirit," Rosenbaum said.
Old-school authentic
What sets the Sou'wester apart from other so-called historic resorts is its authentic style. Many of the trailers have their original woodwork and furniture, lovingly restored.
"We try to maintain them as best we can and as thoughtfully as we can," Rosenbaum said.
The effect is to feel like you're visiting and staying at a museum. Squint hard enough and it might feel like you've stepped back into the 1950s.
---
---