Fri., April 12, 2019
Plenty of info for RV buyers to consider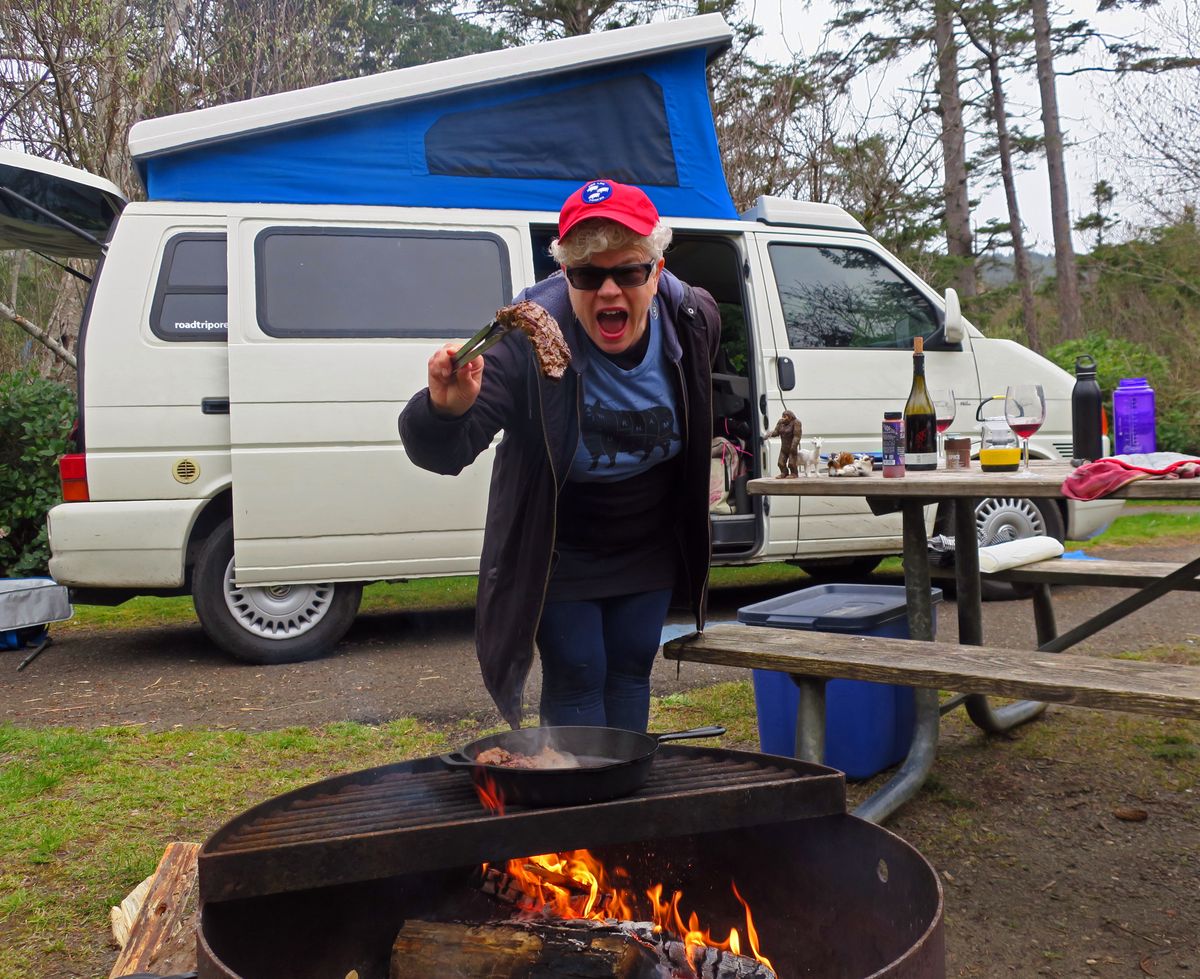 We tried before buying, renting this VW Eurovan from a company in Portland for a trip to the Oregon Coast. (John Nelson)
If we knew then what we know now, buying an RV would be a whole lot easier.
After nine months on our grand tour, we're feeling seasoned enough to pass along some suggestions as prime RV shopping season kicks into gear. And, of course, we'd love to hear your advice. If you have a shopping tip for potential RVers, send it to goingmobile@spokesman.com, and we'll share it.
Try before you buy
The selection of vehicles available is staggering, with dozens of options in every category. Initially, we were convinced that we wanted a van -- the smaller the better. Fortunately, we were able to rent a few different vans through Outdoorsy, the company that helps RV owners loan out their vehicles.
While we loved the VW vans we rented, it quickly became clear we needed more space if we were going to live on the road. It's one thing to test drive an RV, and quite another to spend some serious quality time with a potential match. In the process, we ruled out a pull-behind trailer, mainly because we would need a new tow vehicle.
In Alaska, we rented an older Itasca Class C RV that felt roomy enough for both of us, and we ultimately went with an updated version made by Thor -- the 2017 Gemini.
Test-driving checklist
After researching the vehicle that best suits your needs, and finding a floorplan that looks good on paper, it's time to hit the dealership and take a few rigs out for a spin.
We spent a lot of time cruising on the roads around the Spokane Valley and in Post Falls, and appreciated the chance to get a feel for the RVs we liked. Next time we buy, though, we'd put the RVs in contention through a more rigorous workout.
When you're getting close to saying yes, be sure to check these details:
Test all appliances to make sure they are in working order.
Make sure the water heater is working. Ours wasn't.
Open and close all cabinets; look closely at the hardware.
Test the phone charging stations.
Make sure the cable setup works. Ours still doesn't.
Turn on all TVs, and check the sound system.
Test the water pump, the heat pump, furnace and AC, as well as the indicators for the gray and black water.
Take the RV to a carwash to test that it's truly water-tight.
Extended service agreements
Negotiating this step usually happens toward the end of the sales process, but it's really important because you can count on spending some time getting the vehicle fixed. In 15,000 miles, we've been to several service departments at various Camping World locations.
We learned that sometimes warranty work is scheduled weeks down the road, which makes it challenging when you're traveling. Find out what's covered when it breaks and what's not. Also, be sure and ask questions about routine maintenance costs. We were a bit shocked to learn that oil changes are nearly $300, which we've done three times.
Final thoughts
Buying an RV is a big deal, so take your time, and do the research. Once you've made the purchase, realize it'll likely take some getting used to. Despite some bumps in the road, we've bonded with our Gemini and we're having a blast exploring the country.
Atlanta answers
We asked for recommendations in Atlanta, and heard from reader Bill Codd, who loves the World of Coca-Cola museum. "Amazing, you'll find some flavors from all over the world," he writes. "Free sampling as well and lots of Coke historical items." Thanks Bill!
---
---