Mon., May 4, 2020
Here's why The New York Times gets it wrong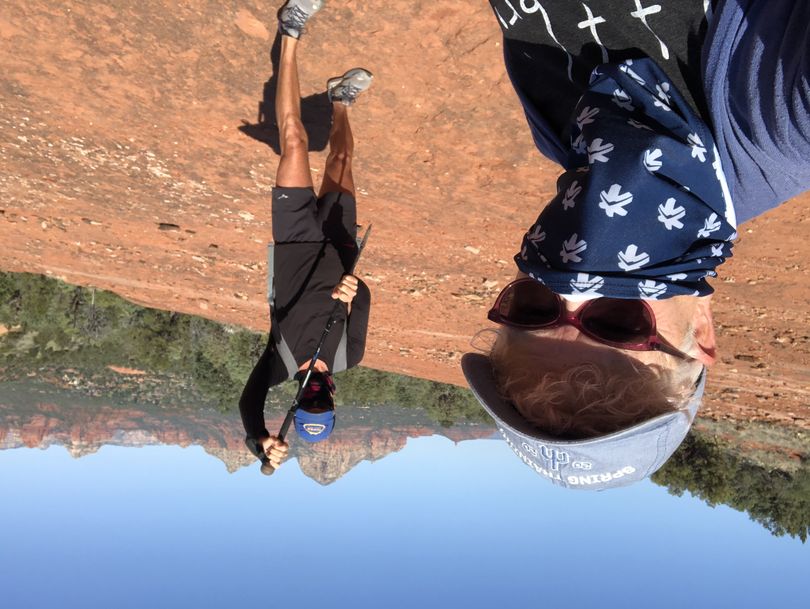 The headline was definitely click bait: Sheltering in Place in an RV is not as Fun as It Sounds popped up last week on The New York Times.
Yeah, well, duh. Is anything really "fun" during a global pandemic that's caused death tolls that would make even the most devoted horror movie fan cringe. And this is real life. So, nope. This probably isn't the time to talk about how to make the best s'mores.
But for the full-time RV-er and the dedicated snow birds, there's sometimes no alternative, so we just make the best out of a unbelievably bad situation. That's what we've tried to do since March, though we made it back to home base in the Northwest last week.
Beyond the headline, this well-reported story brought to light the challenges faced by full-timers when there's a dramatic change of plans. Some parked in the driveways of family members, while others boondocked, camping off the grid. We saw plenty of that in Arizona. Still, there were also encouraging tales from seasoned veterans, including one group that had formed its own sort of community within an RV park. (Though that extended gathering was controversial, as some fellow campers suggested they be tossed out because they weren't following social distancing protocols.)
The point that was missing? If you're not a full-time RVer, don't hit the road right now. Maybe heed that "stay home" advice. This isn't the best time to take that RV vacation. For one thing, most everything's closed when you arrive at your destination.
When we were hanging out in Sedona, the weekends meant a big influx of vehicles from Cruise America and other rental companies. While it was nice to see families enjoying the outdoors together, I couldn't help but think of the admonishment I'd received when I posted a photo on social media. The locals don't want tourists visiting right now because if travelers needed medical attention, it would take a toll on the already overworked health care providers. Pointed point taken.
Now, at least one company has come up with an intriguing work around. Outdoorsy, the RV rental company, suggests camping in your own backyard this Memorial Day weekend. Yup, rent a rig and set up the ultimate staycation. Just wanna make sure you've got a power source to plug into because your neighbors probably won't take kindly to the generator running.
Like every other human on the planet, we look forward to the day when this terrible crisis is behind us and things get back to "normal." In the meantime, we're spending a little time looking for a possible upgrade to our rig, combing through the classifieds.
---
---