Mon., March 29, 2021
Alto: Our newest trailer crush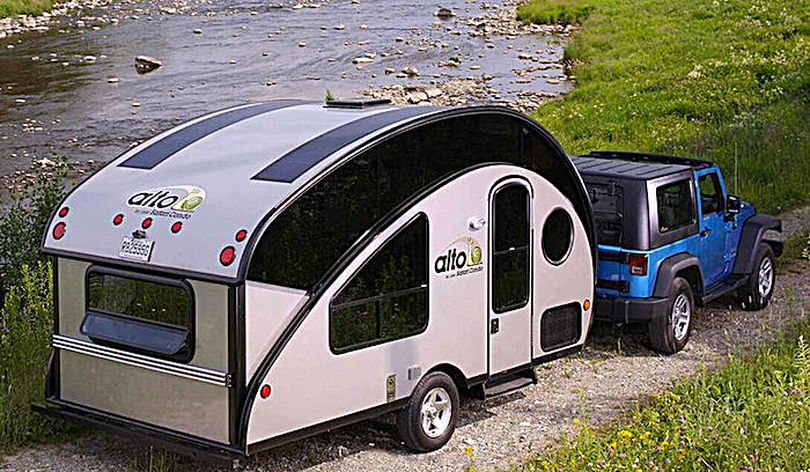 We have a new crush in the world of trailers.
During a recent camping trip, we ran into an Alto, made by Safari Condo, a company based in Quebec. Like a lot of teardrop trailers, it is sporty and attractive, and it can be hauled by an SUV.
What sets the Alto apart is the flawless styling and pop-up ceiling. Just how excited are we about this trailer? We'll write more about this spunky game-changer in Friday's column in The Spokesman-Review.
---
---