This New Mexico town is the perfect hangout — even during an RV disaster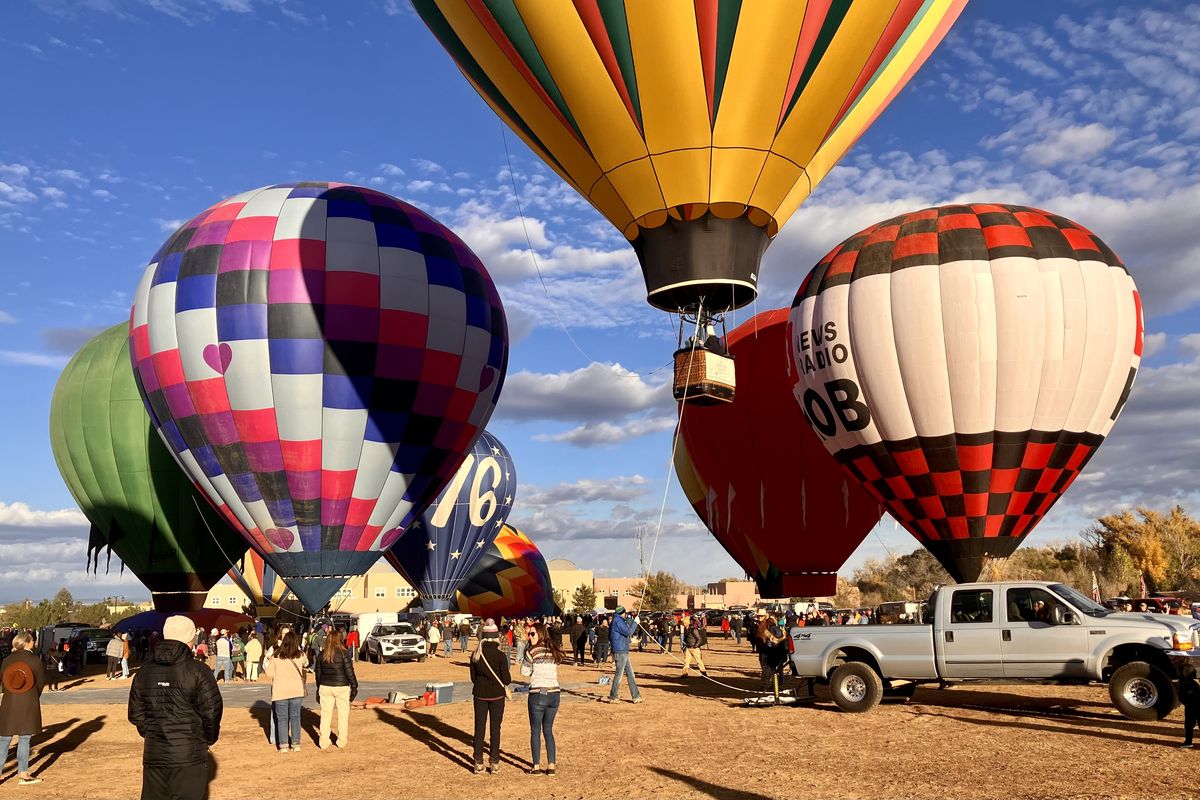 After a few weeks of one-night stands, it feels good to hang out for a couple of weeks at one of our favorite places -- Taos, N.M.
We can say that even after pulling one of the biggest blunders of our RVing lives.
How bad was it? Pretty bad. One week into our stay in Taos, we decided to leave the RV park for an adventurous day trip in the rig. This requires unhooking from our comfortable digs at Taos Valley RV Park. No problem -- we're pros, right?
We battened-down the hatches. We disconnected the sewer. We unplugged the power. But DID WE DISCONNECT THE WATER? Uh … nope.
Cue the laugh track: Just like characters in a sitcom featuring hapless RVers, we pulled out without unplugging the water, dragging a 25-foot hose and water filter onto the streets of Taos. On the plus side, we gave the town's morning commuters some entertainment. After a few bemused honks from other drivers, we finally realized our mistake, pulled over and John grabbed the now-ruined hose, muttering a few unprintable curses to himself.
No harm, no foul: In truth, the worst damage was to our RVing egos. We easily replaced the hose and water filter at a nearby Walmart, but for several hours afterward, we asked ourselves profane variations on the following question, "How could we be so stupid?"
Regrouping in Taos: So now we can laugh about it -- and Taos is just the kind of good-vibes place to forget a silly RVing mistake. We've been doing lots of hiking, bicycling and sightseeing, including …
Balloons for breakfast: Our visit coincided with the annual Taos Mountain Balloon Rally, a sunrise event where colorful hot-air balloons teams took to the skies. It was our first balloon rally, which is kind of a New Mexico thing. We've never seen hot-air balloons up close and it was truly a scene as crews assembled and filled up for the morning ascension.
Farmer's market days: Another pleasure of being in Taos for two weeks has been to attend the town's excellent farmers market. We scored all kinds of delicacies, including roasted green chiles, local honey and some particularly tasty croissants from Wild Leaven Bakery.
Pueblo experience: On another day, we visited the Taos Pueblo, where tribal members have lived for more than 1,000 years. It's a starkly beautiful place and amazing to consider that it's one of the oldest continuously populated communities in North America. We loved touring the UNESCO World Heritage site and also had an excellent meal at a new restaurant, Dawn Butterfly Cafe.
The pleasures of hanging out: When you're traveling, the road provides constant excitement, and it's fun to explore new locations and ever-changing scenery. But taking a break from the road and having a long-term hangout provides a deeper connection -- one that Taos delivers. It also means we have time to do some deep cleaning. (Thanks for getting up on the roof to wash the skylight, John!)
And when we head off to Santa Fe… We won't forget to disconnect the water. Copy that, Going Mobile team?
Connect online
Please follow along with our Southwest journey on Facebook and Instagram. And don't forget to check the Going Mobile website on spokesman.com, where you'll find all of our stories, along with world-traveler Dan Webster's adventures. Go to spokesman.com/going-mobile.
---
---