Wed., Feb. 9, 2011
Sheriff Kirts: They can call it anything they want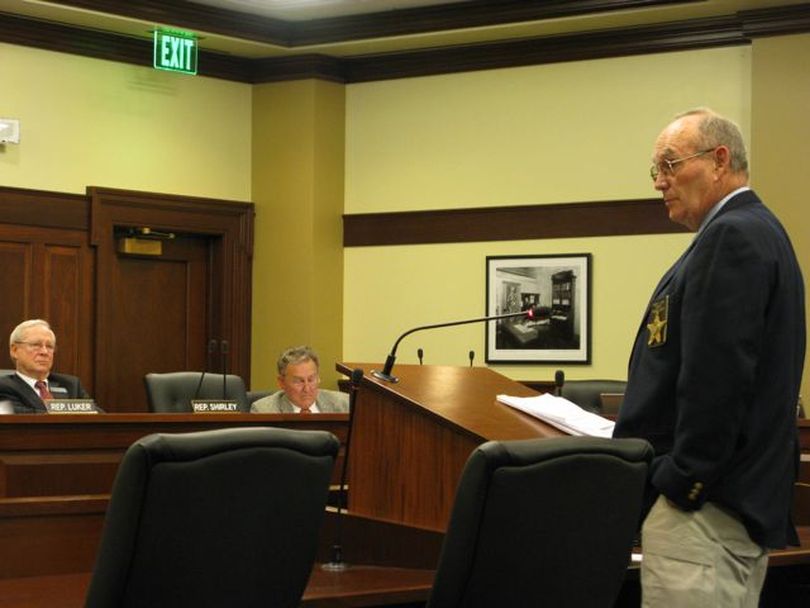 Benewah County Sheriff Bob Kirts testifies Wednesday to the House Judiciary Committee, opposing the Coeur d'Alene Tribe's tribal policing legislation.
Benewah County Sheriff Robert Kirts just told the House Judiciary Committee, "The bottom line of this issue is Idaho citizens' rights. Are you willing to sign away these rights guaranteed by the state Constitution?" He expressed concerns about existing tribal laws, and said county officers should be able to arrest tribal members and cite them into state court, an issue that's not addressed in the bill. Rep. Bill Killen, D-Boise, asked him what he thinks of the bill, HB 111.
"It adds to the problem," Kirts responded. "First of all you have a bunch of citizens who do not wish to concur with the tribal court. … If you want to do something, make it reciprocal. If you want to arrest non-tribal members, let us arrest tribal members and cite 'em into state court."
Asked what happened to last year's supposed agreement, Kirts told the lawmakers, "Last year both of us agreed in principle." Read more. Betsy Russell, EOB
What chance do you give HB 111?
---
---