Mon., July 16, 2018
Marmot time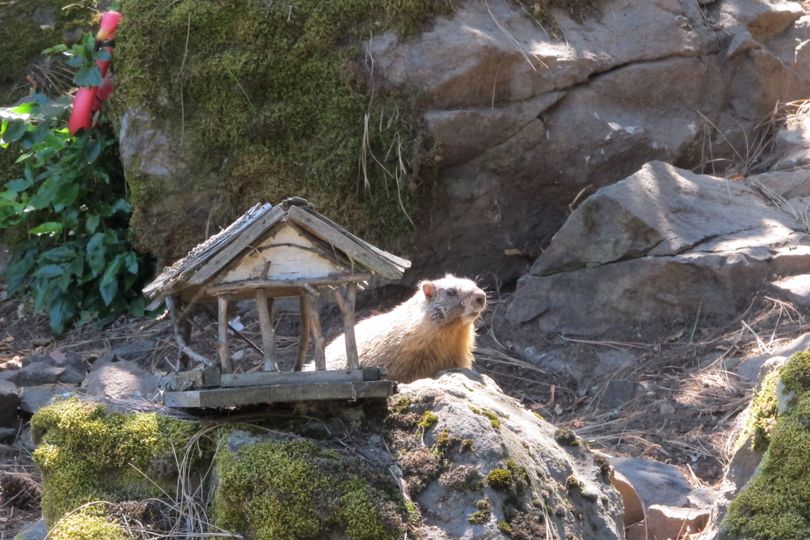 Got a note and a photo from former colleague John Webster
"One of retirement's pleasures is the time for more yard work. In my case this includes clearing brush away from some rock formations in my back yard. To my surprise this has attracted a couple of marmots, Rocky and Raquel.
"They are Democrats, of course, and have requested a Lisa Brown yard sign. I'm working on that.
"Meanwhile here is a photo of their lodge, with Rocky surveying his domain."
---
---