Thu., Aug. 7, 2014
Why are we surprised by 'Guardians' success?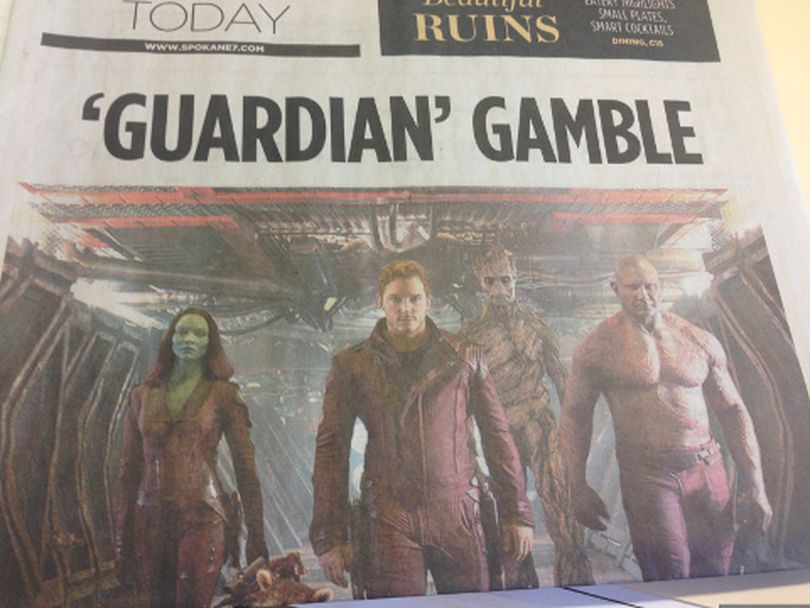 An unlikely hero, robbed of his parents and an identity, rises from obscurity to lead an intergalactic band of misfits to save the universe. Wise-cracking sidekicks, inspired by money, fame and revenge, join our reluctant hero against seemingly insurmountable odds. All of this occurs to an ass-kicking score and the perfect blend of action, comedy and adventure to make the science fiction tale behind it all immediately accessible to members of all demographics.
Should it surprise anyone that 'Guardians of the Galaxy,' Marvel's latest massively successful foray into the world of cinema, posted George Lucas-like numbers this weekend?
This is not to take away from the creative storytelling of James Gunn and his co-writers. But the prevailing wisdom entering last weekend's record-breaking haul was that digging deep into Marvel's stable of characters and pulling out a talking raccoon and tree amounted to a massive gamble by the studio that can seemingly do no wrong.
You can attribute the success of the film to brilliant marketing, the unbridled charisma of Hollywood's latest "it" action/comedy actor in Chris Pratt (whose portrayal of Peter "Star Lord" Quill is already drawing comparisons to Harrison Ford's Han Solo) or the name recognition of the greatest thing going in comic book movies right now. Understand, that's tough for me to say as a DC Comics fanboy ever since I first picked up Alan Moore's "For the Man Who Has Everything" in the early 1990s.
But really, why were we all so blown away by Guardians' success? We've seen the template before. Throw some fresh paint on it, add in the deep Marvel cosmic mythos that has only been tapped at the most shallow level by 'Guardians,' and make sure your ensemble cast is rounded out by likeable character actors like Bradley Cooper, John C. Reilly and Glenn freakin' Close, and is it any wonder this movie turned out to be the sleeper hit of the summer?
---
---