Mon., Aug. 18, 2014
War is pretty and conventional in 'Battlefield 4'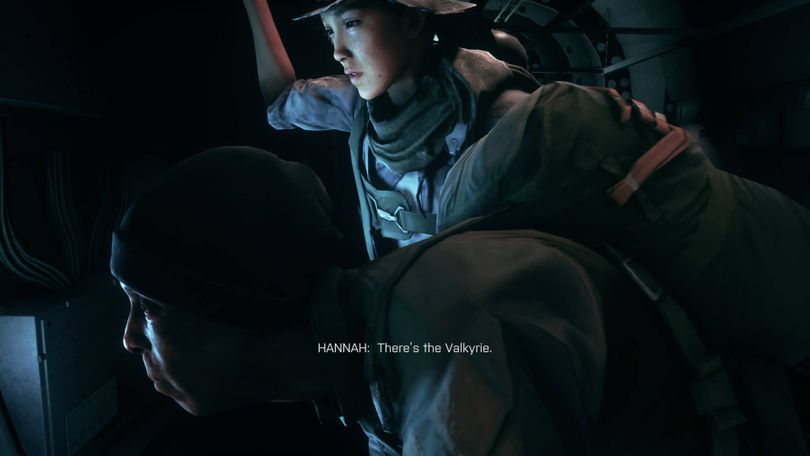 Title: Battlefield 4
Genre: First-person shooter
Platform reviewed on: Playstation 4
Developer: EA Digital Illusions CE (DICE)
Publisher: Electronic Arts
Release Date: October 29, 2013

Watch Kip play (miserably) a portion of 'Battlefield 4.'
If the "Fallout" series teaches us that war never changes, the "Battlefield" series' message is "war is constantly changing, and we're going to make it look as pretty and chaotic as possible."
Battlefield 4, the latest entry in the series, is no exception, especially on the Rolls Royce of the latest generation of consoles, the Playstation 4. This review would have come quicker if there weren't a host of game-breaking bugs that plagued both the single- and multiplayer modes on consoles. Most of those issues have been ironed out, finally, and I'm happy to say Battlefield 4 is a passable way to kill in high definition.
You'll be buying Battlefield 4 for the multiplayer, however. The single-player campaign shoots (no pun intended) to mimic the high cinematic production values and frenetic pace of EA's main competitor, the "Call of Duty" franchise. As it stands, the ridiculous plot is laughably short, even by modern first-person standards (you'll complete the game's six missions – that's right, 6 – within a span of 8 hours on normal difficulty).

It always helps to have a little superior firepower.
There's barely enough time to gain attachment to your squad, though DICE pulled out the stops and hired Michael Kenneth Williams of "The Wire" (Omar) and "Boardwalk Empire" (Chalky White) fame to lend his likeness and voice to Irish, who becomes a blithering crybaby early in the proceedings.
The conceit is standard for the genre; you're a highly trained Marine on a top-secret mission to prevent the Chinese, the Russians and basically every other gas-masked, cigarette-smoking baddie from seizing control of a Chinese civil war and plunging the entire world into chaos. It sounds much cooler than it is. Most of the time you'll be watching Irish and Hannah (a Chinese intelligence officer who the writers give a lot of secrets that are never revealed) curse at each other as various clingers-on get sent to their grisly deaths.
This would be excusable if the game didn't try to shoehorn drama by making you pick which of these characters will become a martyr in the game's final act. And I'm not spoiling anything for you by saying so that isn't already broadcast by the title's very public online trophy list.
Gunplay is satisfying. An impressive arsenal of weaponry looks, sounds and feels authentic, and you'll unlock even more interesting equipment as you push forward in the campaign. There's also a scoring system so you can compare your shooting-gallery abilities with your friends. The AI is passable, though on the easier difficulty settings they'll basically sit down and beg you to pump them full of lead.
The real reason to play any Battlefield game is the multiplayer, and 4 delivers in spades on Playstation 4. Though there are a dizzying amount of game modes, Conquest is where you'll want to spend most of your time. The developers through jets, tanks, seacraft and ATVs at you to span massive maps with 63 other players. That's right; 64 players can go at it online in a slugfest whose scope is positively dizzying. If close-quarters combat is more your style, there are deathmatches and skirmishes that bring that number (and associated vehicles) down to a more manageable number.

The occasional graphical glitch (like disappearing Irish) is to be expected in a game this pretty.
Battlefield 4 is a mismatch of a potential scope-busting console first-person shooter in its multiplayer and a single-player campaign that isn't quite ready to compete with the big boys in wartime storytelling. Still, those who can't get enough of aiming down their sights should give this one a try.
Verdict: 2.5 / 5 stars
---
---