Mon., Dec. 8, 2014
'GTAV' worth double-dipping?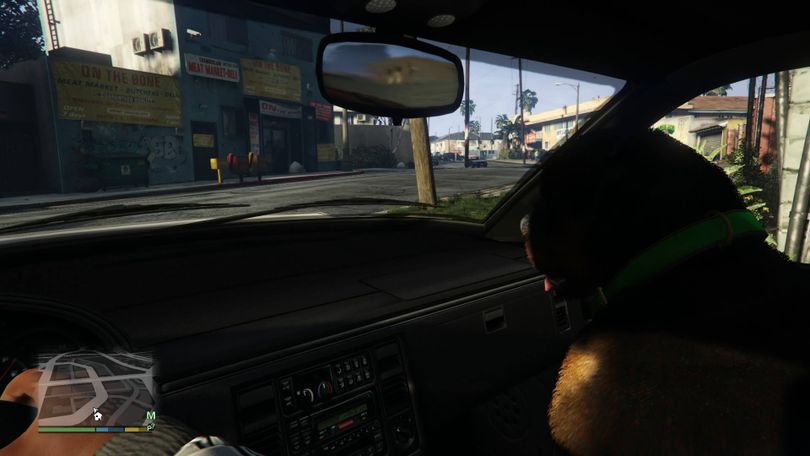 Title: Grand Theft Auto V
Genre: Open-world crime simulator
Platform reviewed on: Playstation 4 (also on Xbox One, Playstation 3 and Xbox 360, $59.99)
Publisher: Rockstar Games
Developer: Rockstar North
Release Date: Nov. 18, 2014 (current-gen edition)
Warning: This review discusses a game that is rated "M" for Mature. The gameplay video and screenshots below may be inappropriate for children.
What can be said about Rockstar's massive Grand Theft Auto franchise, and its shimmering latest edition, that hasn't already been said?
If the game's publisher is to be believed, plenty.
GTAV for the current generation of consoles arrives in the grubby mitts of gamers with a brand new paint job, to be sure. Los Santos has never looked more gorgeous, its quirky inhabitants never so believable. Perhaps the most enjoyment I've had from the game so far is playing through a rather uneventful mission where one of three protagonists, Michael, is racing his ne'er-do-well son on a bike down the game's proxy of Venice Beach.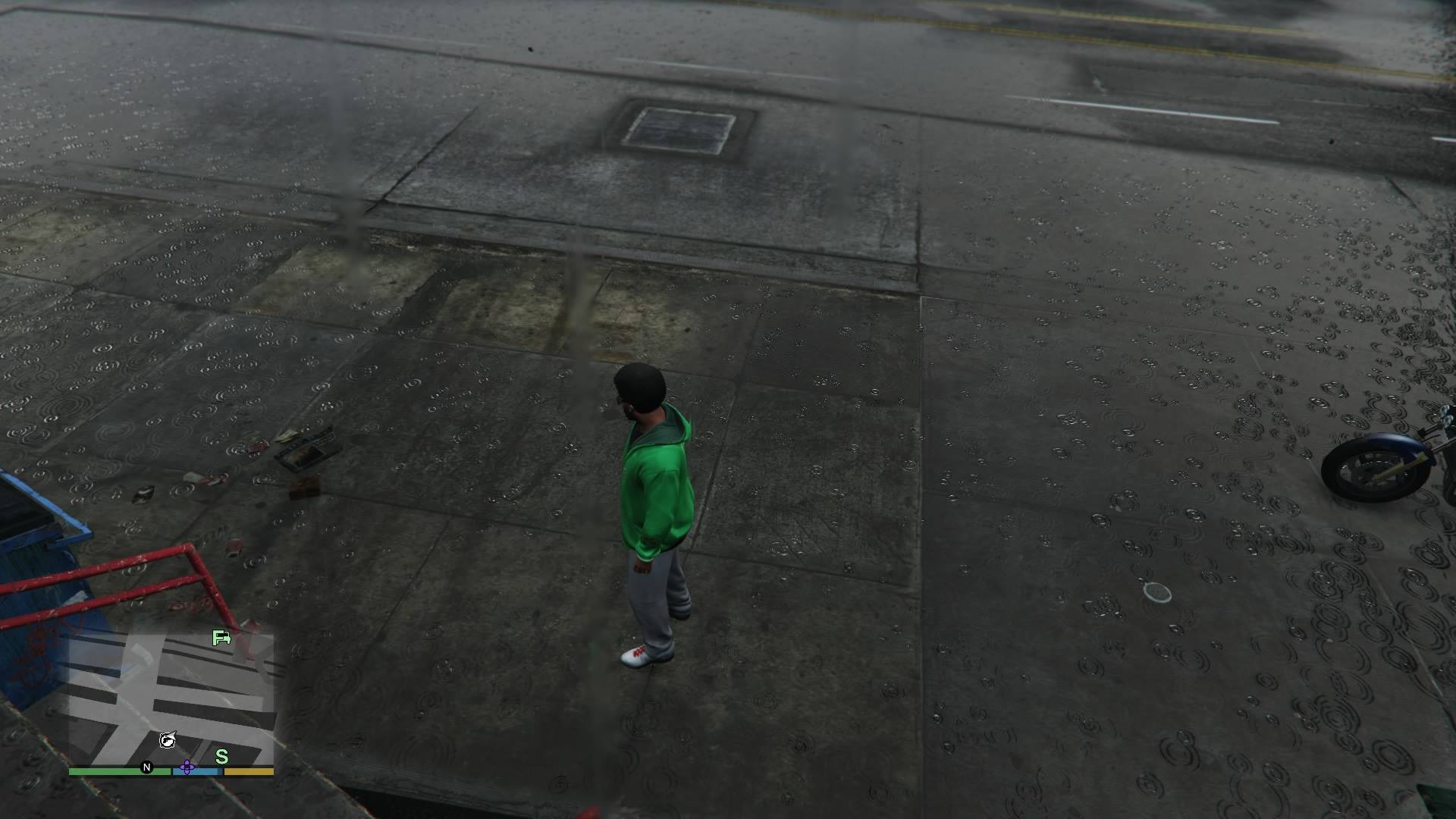 The rain and weather effects in GTAV are some of the most realistic in all of gaming.
As you weave in and out of joggers, skateboarders and the general riff-raff of this fictional version of Southern California, they'll jeer at you, yap at each other about popular culture and generally just go about their day. This is the most immersive sandbox in the history of sandbox gaming, and Rockstar makes it even more so by offering first-person mode for the (mostly) first time in the franchise.
Because the controls are wonky, you'll probably end up playing GTAV the classic way if you're a hardcore gamer going for the game's gold medals. You won't spend much time in first-person mode, and that's a shame. It's a completely new perspective that offers gamers a new, if at times wonky, way of viewing the mayhem that is the Grand Theft Auto franchise.
In addition to the new perspective, Rockstar has hidden extra goodies around Los Santos and surrounding Blaine County, offering newcomers unique rewards and players working their way through Rockstar's epic a second time even more fun stuff. There's peyote plants to look for, which spawn animal-centric minigames, and street art mosaics to photograph around Los Santos.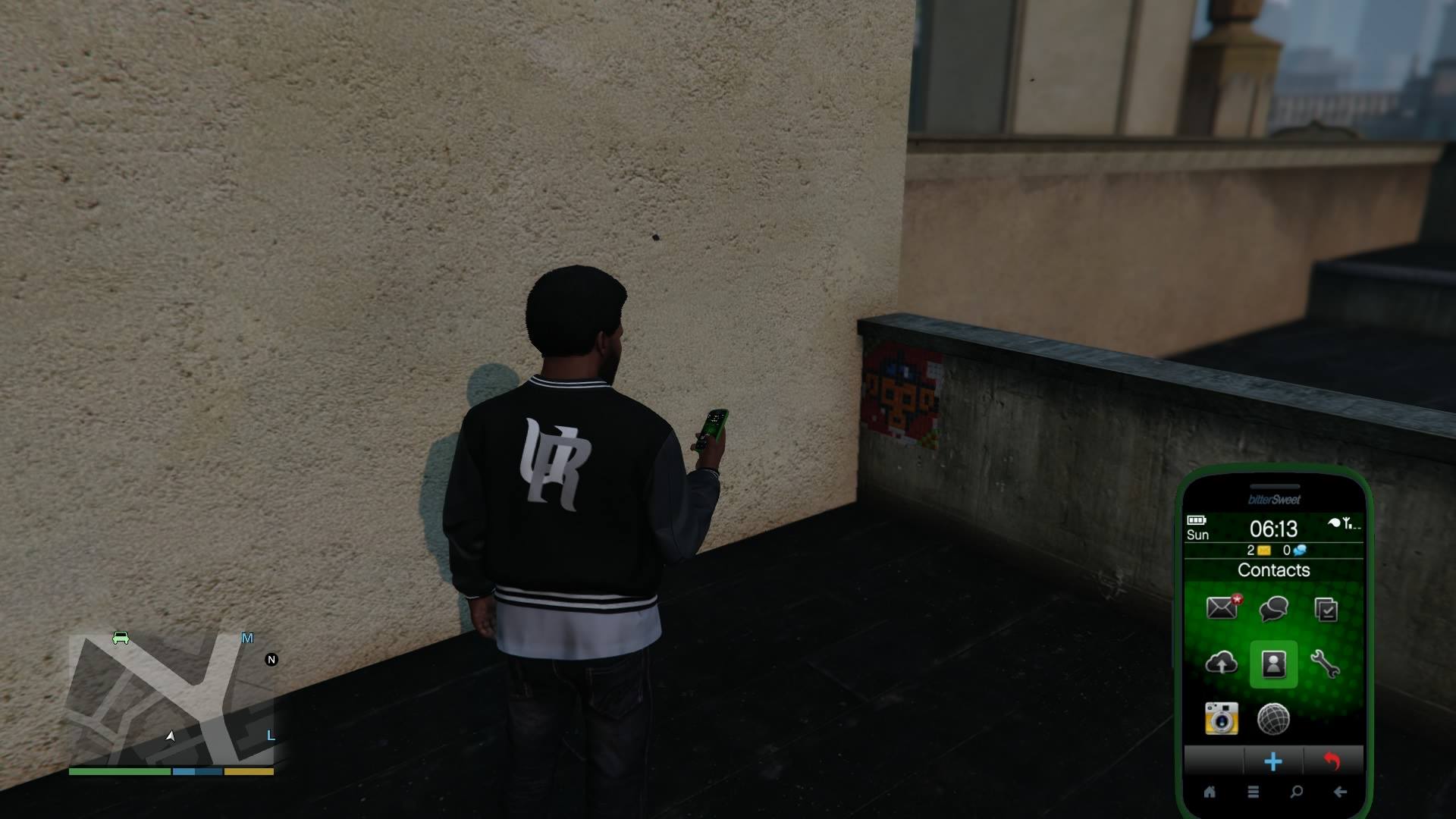 The so-called "monkey mosaics" are on of the new collectibles in the latest version of GTAV.
This is all to say nothing of the new player cap in Grand Theft Auto Online, the addictive multiplayer component to GTAV that had an exceptionally rough launch. Heists still haven't been delivered yet (hurry up, Rockstar) but now 30 players, a huge bump from the original 16, can tear around Los Santos together. What has become a smooth and player-friendly online experience in the year since GTAV launched on last-gen consoles invites players who were jilted the first time back into the fray.
The game's first-person mode is also fully functional in GTA: Online.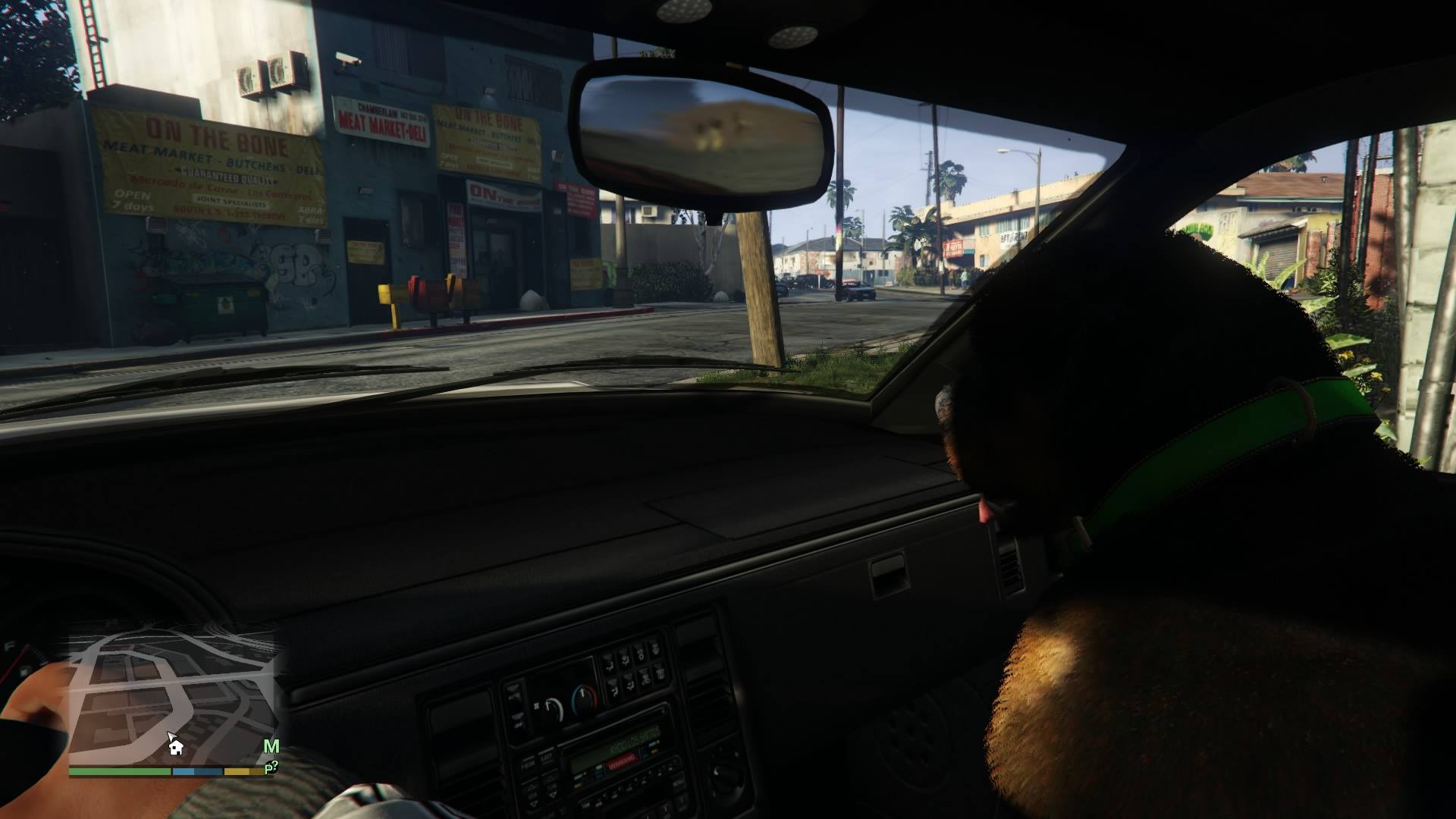 Car interiors are fully animated, including when furry friends are along for the ride.
I can't recommend one of my favorite games of all time enough to new console owners. There's plenty here to make double-dipping an option you can feel OK about, and to be honest, do you really want this title missing from your library?
Verdict: 5/5 stars
---
---