Wed., Dec. 10, 2014
Playing 'The Dark Below' in Bungie's 'Destiny'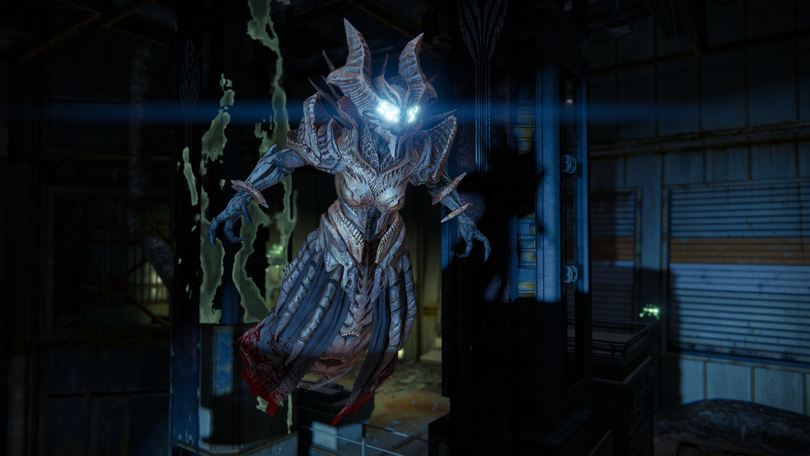 The first expansion for Bungie's monster hit 'Destiny' has arrived for Playstation and Xbox gamers this week. While I've had precious little time to delve into the new missions, I'll be sharing my experience with gamers as I work to ultimately unlock the expansion's meatiest content, the new Raid mission.
If you've purchased 'The Dark Below,' the first thing you'll do is head to a new quest giver in the tower, Eris Morn. Eris says lots of horrifying things about how some Hive god named Crota is going to destroy Earth. If you care about the story in Destiny (you're probably one of three people,) this will all sound familiar. I breezed through the introductory cinematic video, grabbed some bounties and headed to the Cosmodrome.
The first of three "quests" in the new expansion will probably take you less than 20 minutes, if you're a seasoned Destiny pro. The difficulty level for Eris's task begin at Level 26, so if you haven't bought the expansion and you're still slogging to level 20 it may be worth waiting a week or two and see if the content goes down in price.
You fight a wave of high-level Thrall and Acolytes, grinding your way through the Refinery portion of the Cosmodrome that Strike players will instantly recognize as the main setting for 'The Devil's Lair.' What's different is that you'll head to the catacombs, armed with a blade that controls exactly like the Sword of Crota in the Moon story mission and public event, to take on the quest's third boss, an acolyte of the god Crota.
This son of a gun will put a spell on you that keeps you from using your vertical movement enhancements. That's right, no thrust or double jump. And he'll use the blade to send rays of dark energy along the ground, meaning you'll have to strafe to survive. At Level 28, I counted at least 40 shots from my legendary, fully upgraded Hand Cannon to take him down.
Bungie should be commended for adding some elements to the story mission that mimic the shifting game mechanics from its raids (If you haven't seen me fail at the Vault of Glass, there's video of that on the Tech Deck, too). But as I've said before, the expansions and events offered in Destiny will only be your cup of tea if you enjoy the shooting and RPG elements of the title, which have been largely divisive.
Check back next week for more on 'The Dark Below.'
---
---