Tue., Dec. 23, 2014
How has 'Destiny' aged?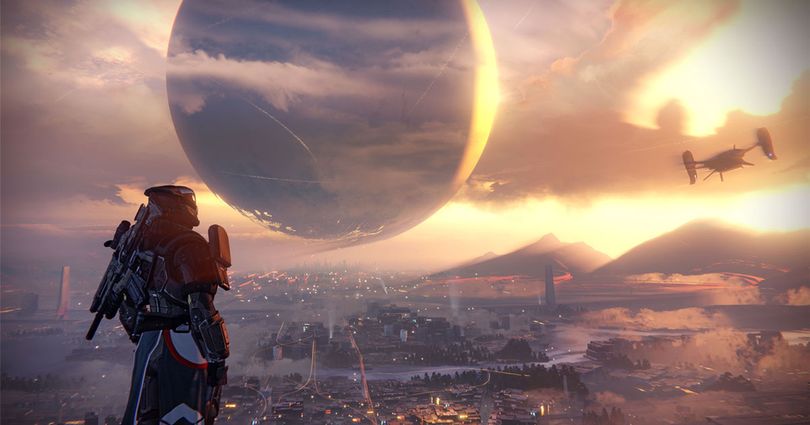 Slaughtering hordes of Hive this weekend in the Destiny expansion "The Dark Below, " I was confronted with a question that I could not easily answer.
If I could go back to September and advise my former self, "Bill and Ted" style, whether to pick up Bungie's latest, what would I say?
The best answer I can come up with is a vigorous shrug of the shoulders.
If you've followed this blog for more than a few weeks, you know that I write a lot about Destiny. A lot of people are writing a lot about Destiny. There's a reason for that - what was billed as perhaps one of the most ambitious titles of the decade has instead become one of the most divisive. Love it or hate it, everyone has something to say about the title that became the best-selling new IP in video game history.
Nothing in the Dark Below, or any of the previous or subsequent weekly updates to the title, changes a core game experience that is rightfully criticized for having little-to-no narrative depth and a completely warped leveling/loot system. What is present is more of the shooting, raiding and hoarding that makes the game so damn addictive and at the same time so damn frustrating.
As you consider whether to put Destiny in the stocking of your gaming enthusiast loved ones, make sure you know what they want. If it's a story-driven single player experience, look elsewhere. If it's a flawless multiplayer competitive suite that will reward players quickly with new items that drastically lengthen shelf life, I'd also recommend other buys. But if your intended giftee enjoys grind-heavy RPGs that require long time investments to get to the real meat of the game, Destiny might be the game for you.
With that, I officially cede my Destiny writing duties. We'll have more in the new year about a bevy of awesome-looking titles set to be released.
---
---