Wed., Dec. 31, 2014
Six games to look forward to in 2015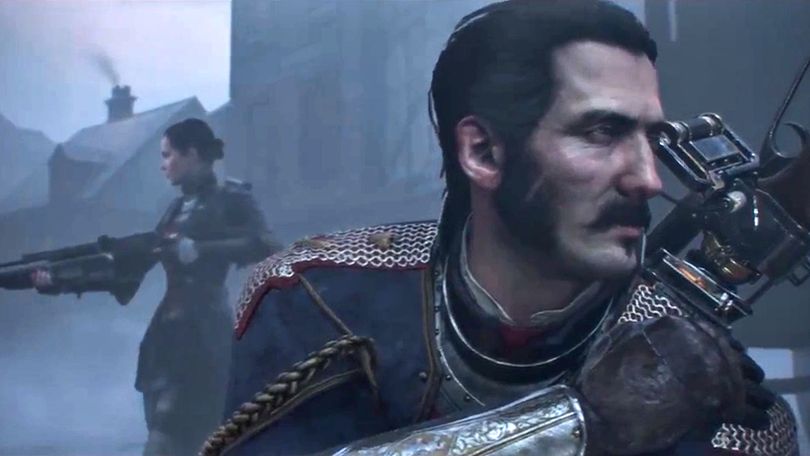 Gamers saw 2014 usher in a new era of high-definition consoles, as remakes and third-party, triple-A titles like Destiny, Shadows of Mordor and Dragon Age: Inquisition stole the spotlight. We also saw the latest gorgeous titles in annual franchises like Call of Duty and Assassin's Creed.
What does 2015 have in store? Plenty. Here's a few of the games we're looking forward to in hopes they'll sate your overstuffed holiday appetite.
Title: The Order: 1886
Platform(s): Playstation 4
Release Date: Feb. 20, 2015
Why You Should Be Pumped: An intriguing storyline and tight shooter mechanics make The Order a darling of critics, but it has taken a while for this game to see the light of day. You should be cautiously optimistic about this title if you're a PS4 fan, as it'll be the biggest release of a relatively quiet post-Christmas winter.

Title: Batman: Arkham Knight
Platform(s): PC, Xbox One and PS4
Release Date: June 2, 2015
Why You Should Be Pumped: We at the Tech Deck almost cried when Rocksteady announced they were putting the conclusion to their Batman trilogy on hold, but it looks as though the game will be worth the wait. Introducing a new villain after Batman: Arkham City's shocking ending (no spoilers here), gamers will finally be able to tool around all of Gotham in the Batmobile. That is reason enough to get your Batman underoos in a wad.
Title: Mario Maker
Platform(s): WiiU
Release Date: Early 2015
Why You Should Be Pumped: If you've picked up a console controller in the past 30 years, chances are you've taken a Mario game for a spin. Not since Mario Paint have we had access to all of his game's assets, and this time you get to make your own side-scrolling levels for the popular platform franchise. Sure to delight young and old fans of Mario alike, this is a must-have for the WiiU, which is hurting for non-Mario content (with the exception of Bayonetta 2).
Title: No Man's Sky
Platform(s): PC, Playstation 4
Release Date: 2015
Why You Should Be Pumped: So little is known about Hello Games' eccentrically ambitious title, other than you are a space explorer with access to 18 quintillion planets. That's a million to the fifth power, for the mathematically challenged. Stealing the show at this year's E3, many believe No Man's Sky will be what Destiny couldn't. And we have to say, based on what we've seen, we agree.
Title: Halo 5: Guardians
Platform(s): Xbox One
Release Date: Quarter 4, 2015
Why You Should Be Pumped: Well, it may take a little longer to get Halo 5 in our hands after 343 Industries infamously botched the rollout of The Master Chief Collection this fall. But that shouldn't make you any less excited for Chief's next adventure. The multiplayer beta looks slick, and 343 will likely build upon the strong narrative foundation they laid out in Halo 4 with new enemy types. Expect the next Halo game to dominate sales roughly a year from now.
Title: Star Wars: Battlefront
Platform(s): PC, Xbox One, Playstation 4
Release Date: Holiday 2015
Why You Should Be Pumped: The last Star Wars Battlefront game shipped in the late days of the PS2 and original Xbox's life cycle. Those wishing for massive scale Sith v. Jedi battles have had to wait nearly a decade for the next installment, which was briefly alluded to at this year's E3 conference. The return of the Battlefront franchise will coincide with the release of J.J. Abrams' new film if all goes according to plan, ensuring Star Wars nuts will have a ton to be excited about toward the tail end of 2015.

Have another game you're looking forward to? Let us know in the comments below, and happy gaming in 2015!
---
---