Mon., Sept. 8, 2014
'The Last of Us' is art, don't call it a game
Title: The Last of Us: Remastered
Genre: Cover-based stealth shooter
Platform reviewed on: Playstation 4
Developer: Naughty Dog
Publisher: Sony Computer Entertainment America
Release Date: July 29, 2014
Acclaimed film critic Roger Ebert once (in)famously said, "Video games will never be art." He clarified those statements in a 2010 blog post, saying, "Let me just say that no video gamer now living will survive long enough to experience the medium as an art form."
With 'The Last of Us,' Naughty Dog retorts with, "Mr. Ebert – respectfully – shove it."
It's not that 'The Last of Us' does anything particularly new. Its zombie apocalypse story and decaying wasteland backdrop of a dying America might be called trite by the most cynical among us, given the proliferation of games like Fallout, Left 4 Dead, The Walking Dead and DayZ. The gameplay leans heavily on Naughty Dog's money franchise, The Uncharted series, and its stealth and puzzle-solving components are certainly no more robust than other standouts in those franchises.
What makes 'The Last of Us' a masterpiece – and the greatest video game I have ever played – is the sum of its parts.
​
You play (for the most part) as Joel, an aging smuggler who is haunted by the death of his young daughter in the game's harrowing opening moments, just as the "infection" that we've come to understand as the zombification of the world is taking hold in Austin, Texas. Quickly in the proceedings, you'll meet Ellie – a 14-year-old girl who is immune to the virus that's turning everyone into a brain-sucking monster, slowly but surely.
You're outmatched in 'The Last of Us,' whether you're battling infected, bandits or soldiers. Bullets are scarce, health packs must be crafted and if you're spotted in open combat with multiple foes, you're going to die in spectacularly gory ways. This is a mature game, for more than just its grown-up story.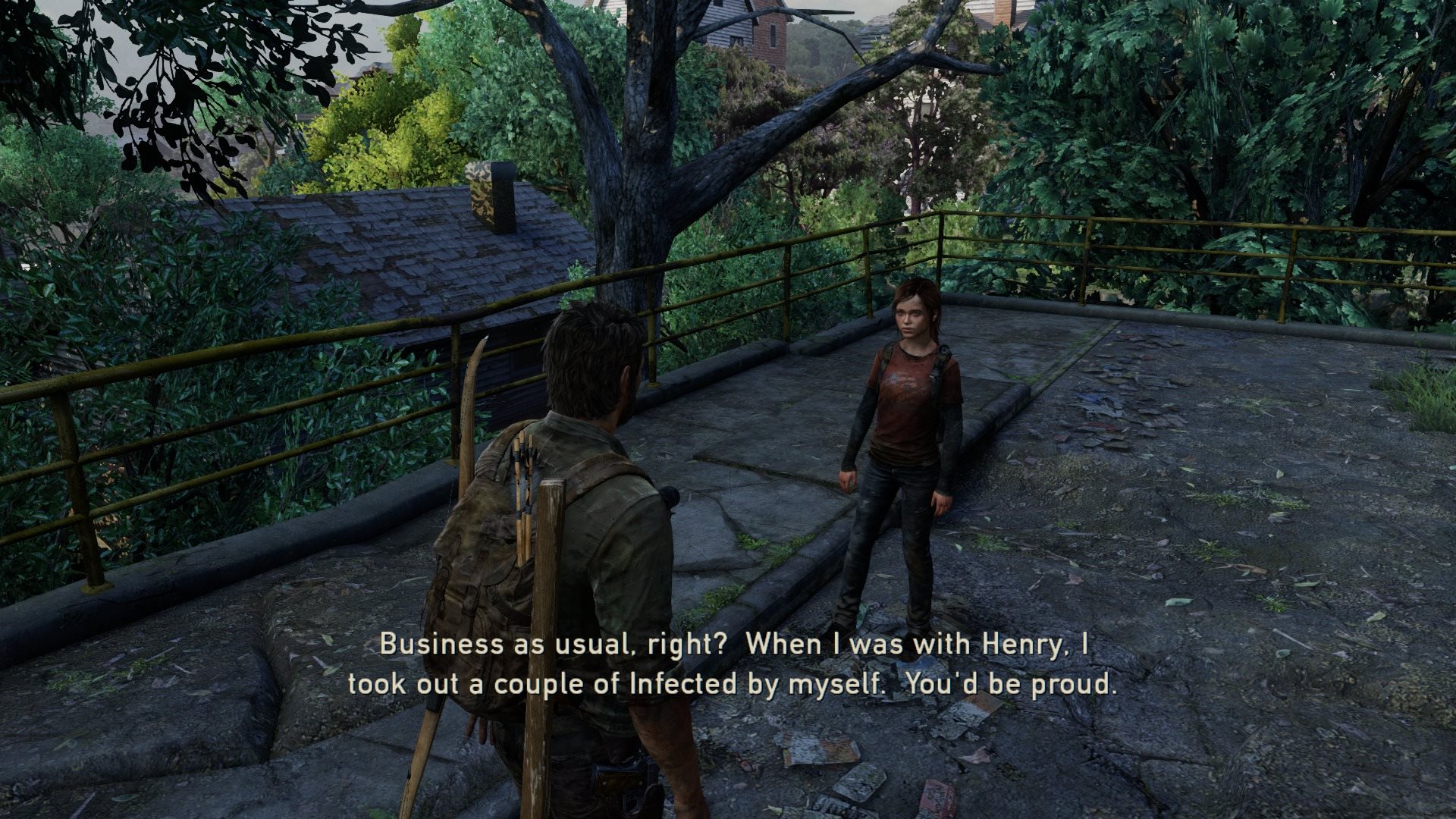 Your relationship with Ellie will evolve throughout the game.
Naughty Dog challenges every trope of video games that we've come to hold dear: clear themes of good vs. evil, 'winning' and attaining a conclusion that rewards diligent gameplay. You may hope that you can shape the narrative of Joel and Ellie through your choices, but the developers rob you of such a satisfying ending. Without giving anything away, in the end you'll wonder if your quest was worth it, and if the characters you'd grown to love were really worthy of that affection.
But that's the reason you should play 'The Last of Us.' It is less a "game" than an emotional experience that will challenge everything you know about the medium. It's also a hell of a lot of fun, and now that it's been re-released in a high-definition package with all the downloadable content to date and spiffy new graphics for $50, there's no reason not to pick it up. As a matter of fact, stop reading. Go play it.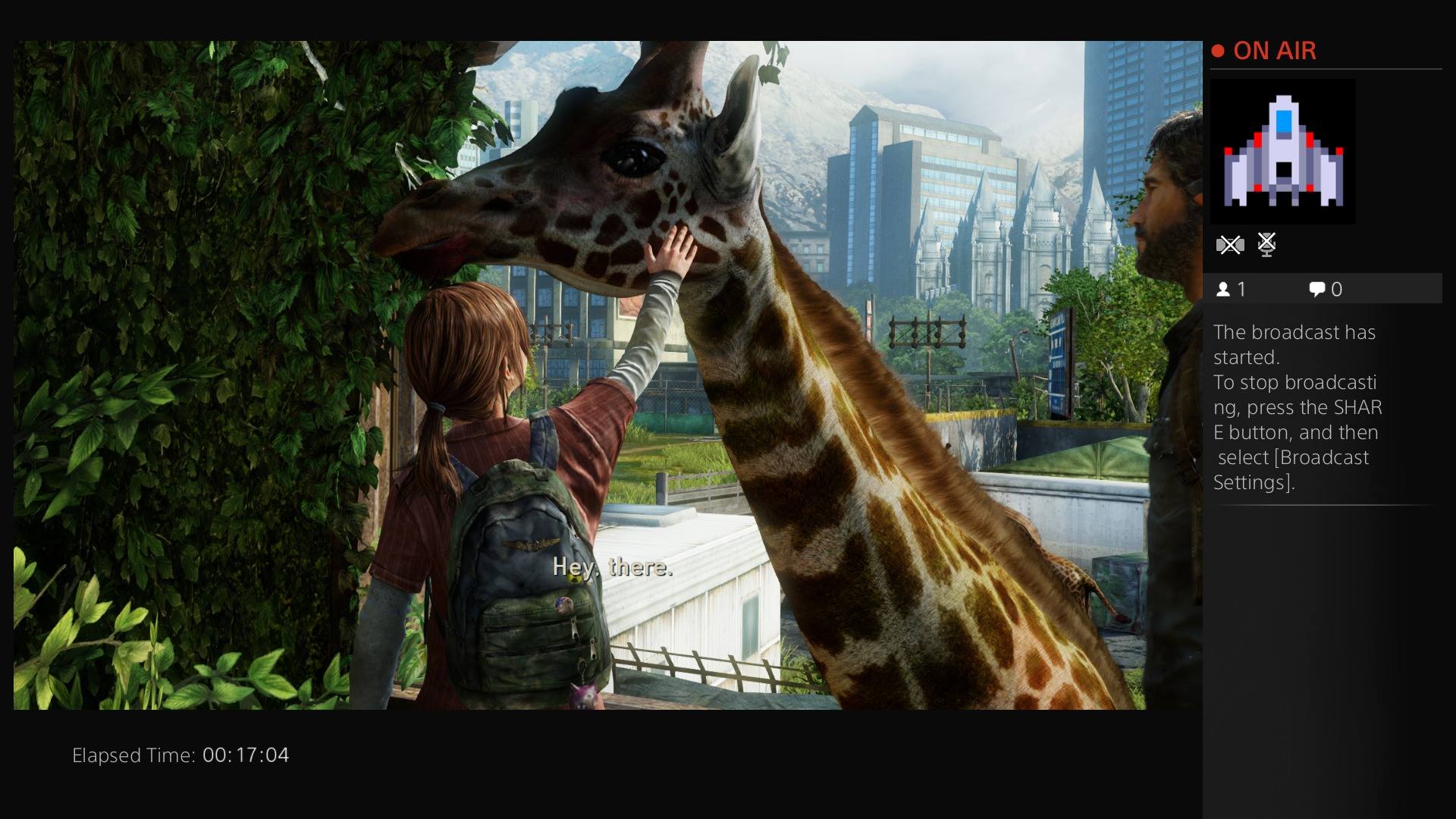 The game's quiet moments will bring a tear to your eye.
Here's a bonus look at the multiplayer in The Last of Us: Remastered, which is also top-notch.
Verdict: 5/5 stars
---
---