Thu., April 2, 2015
Six games with the potential to define the new console generation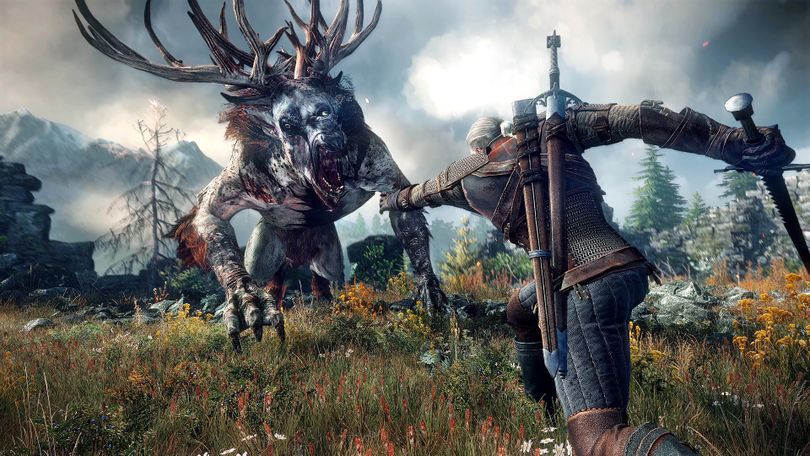 The Xbox One and PlayStation 4 have been out in the wild for nearly a year and a half. Since their respective releases, both consoles have suffered from droughts of must-have, next-gen-exclusive game releases. PlayStation 4 exclusive action-RPG Bloodborne released last week, and has been hailed by many critics as being the first true killer app of the new console generation. Lauded for its haunting atmosphere, brilliant visual direction, and wickedly difficult combat, From Software's latest work may very well convince a plethora of previously hesitant gamers to pick up Sony's newest console.
Only time will tell if Bloodborne will go down in history alongside the all-time great console killer apps, such as Halo: Combat Evolved on the original Xbox and Super Smash Bros. Melee on Nintendo's GameCube, but early signs seem to indicate that the title has a decent chance at defining the early years of the PlayStation 4 -- and, by extension, at influencing the direction of the eighth console generation as a whole. Here are a handful of upcoming, new-gen releases that we here at the Tech Deck believe have shots at containing the necessary levels of innovation, ingenuity, and/or spectacle to help define the lifespans of the Xbox One and PlayStation 4.
The Witcher 3: Wild Hunt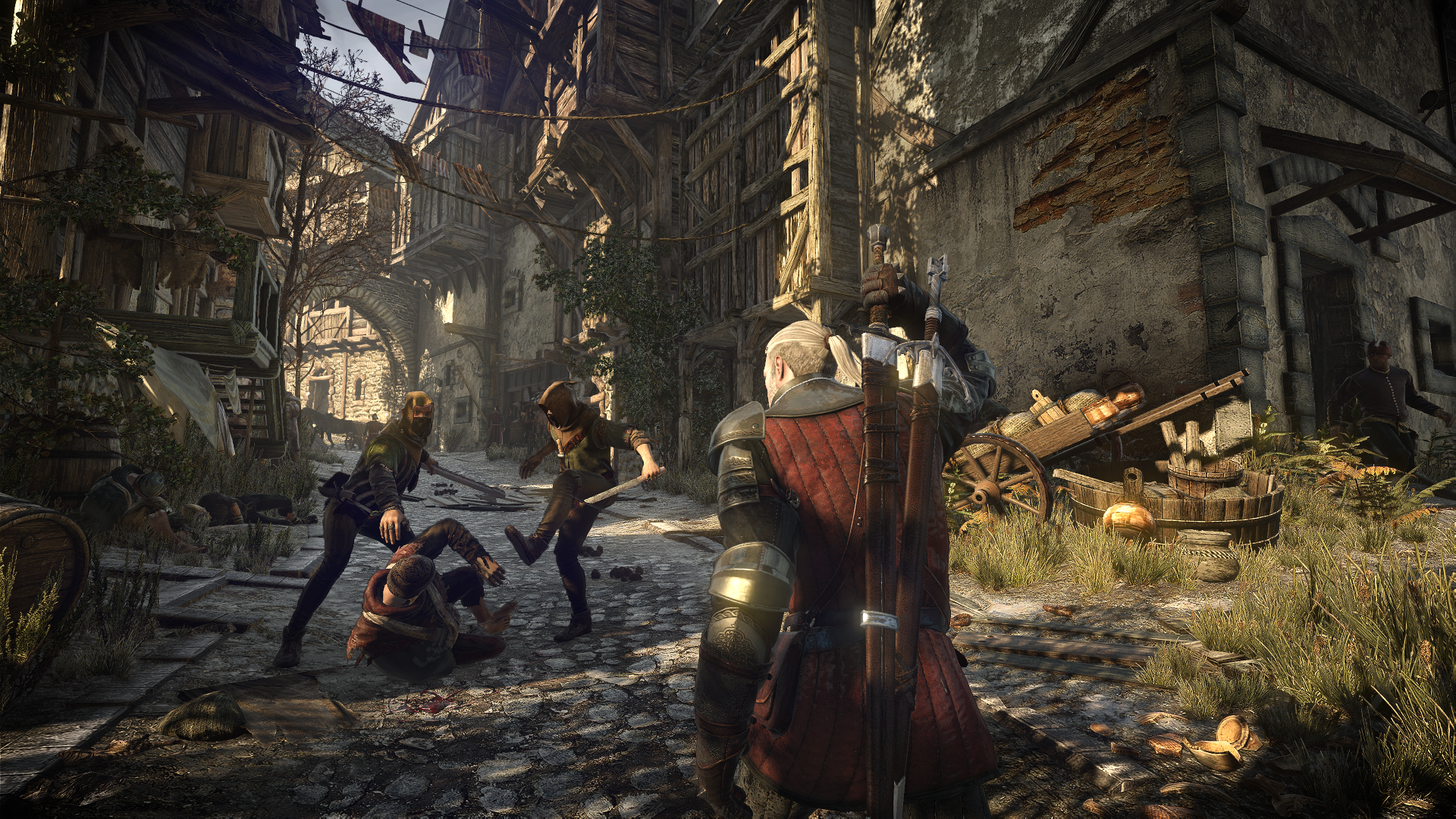 Platforms: Xbox One, PlayStation 4, PC
Developer: CD Projekt RED
Publisher: WB Games
Release Date: May 19, 2015
Why It Has a Chance: The Witcher 2 took the PC gaming world by storm when it released in 2011, and the game's eventual port to the Xbox 360 introduced the fantasy-RPG series to consoles gamers. Wild Hunt is CD Projekt RED's ambitious follow-up to that title, and it promises a vast open world and more than two-hundred hours of content. Wild Hunt has the requisite scale, budget, and development talent to become the defining RPG of the eighth console generation.
Reasons for Concern: Questions still swirl regarding whether, in expanding the Witcher series to an open-world setting, CD Projekt RED has bit off more than it can chew, and will end up spreading the game's content thin as a result.
Batman: Arkham Knight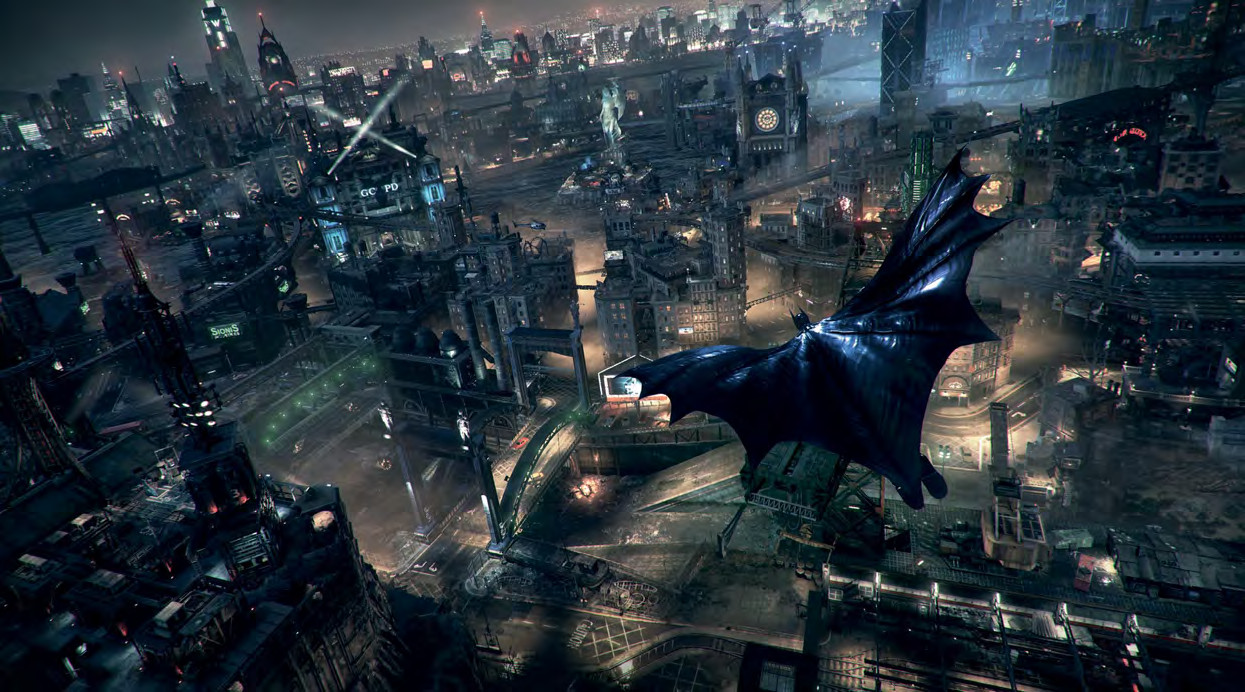 Platforms: Xbox One, PlayStation 4, PC
Developer: Rocksteady Studios
Publisher: Warner Bros. Interactive Entertainment
Release Date: June 23, 2015
Why It Has a Chance: Rocksteady has quickly climbed the ladder to become one of the most respected developers in the industry, releasing the brilliant one-two punch of Arkham Asylum and Arkham City in 2009 and 2011, respectively. Arkham Knight plans to be that which most sequels aspire to be: bigger and better. This time around, the doors are blown open; the game allows players to explore the entirety of Gotham City as the Caped Crusader. Perhaps even more exciting is the new ability to drive the transformable Batmobile into battle. Harnessing the power of the new consoles might just allow Rocksteady to craft the definitive superhero gaming experience of all time.
Reasons for Concern: Despite the alluring prospect of hopping behind the wheel of Batman's signature means of transportation, what little footage Rocksteady has shown off of the Batmobile in action has been relatively underwhelming. From the looks of it, these battles have the potential to turn out to be mindless, weightless shooting galleries.
Tom Clancy's The Division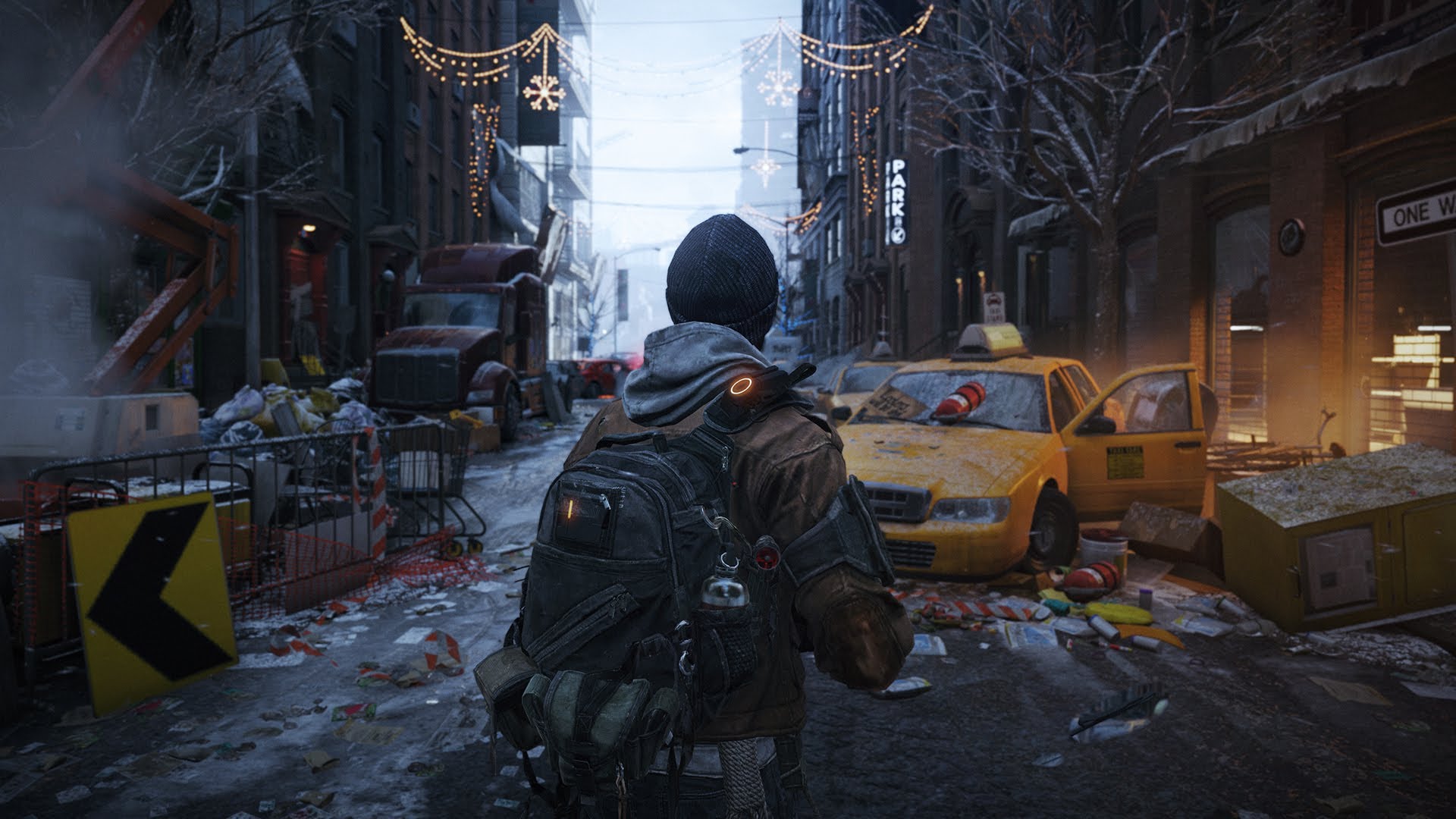 Platforms: Xbox One, PlayStation 4, PC
Developer: Ubisoft Massive/Ubisoft Reflections/Ubisoft Red Storm
Publisher: Ubisoft
Release Date: TBA (2015)
Why It Has a Chance: Revealed at E3 2013, The Division is the latest Ubisoft title to see a long gap between its initial unveiling and its eventual release. The game outlined is enormously promising: a third-person MMORPG set in a post-apocalyptic world where players will be able to choose whether to band together for the common good, or to scavenge and serve only themselves. It's a setup ripe for memorable emergent gameplay, and the gorgeous visuals and tight shooting mechanics on display go a long way towards convincing gamers of The Division's promise as a contender for the defining MMO of the new generation.
Reasons for Concern: Ubisoft has a track record of promising more than it can deliver, a la Watch Dogs and Assassin's Creed. The Division's massive ambition and scope raise a few red flags as to whether the final product will have any chance at living up to expectations.
Uncharted 4: A Thief's End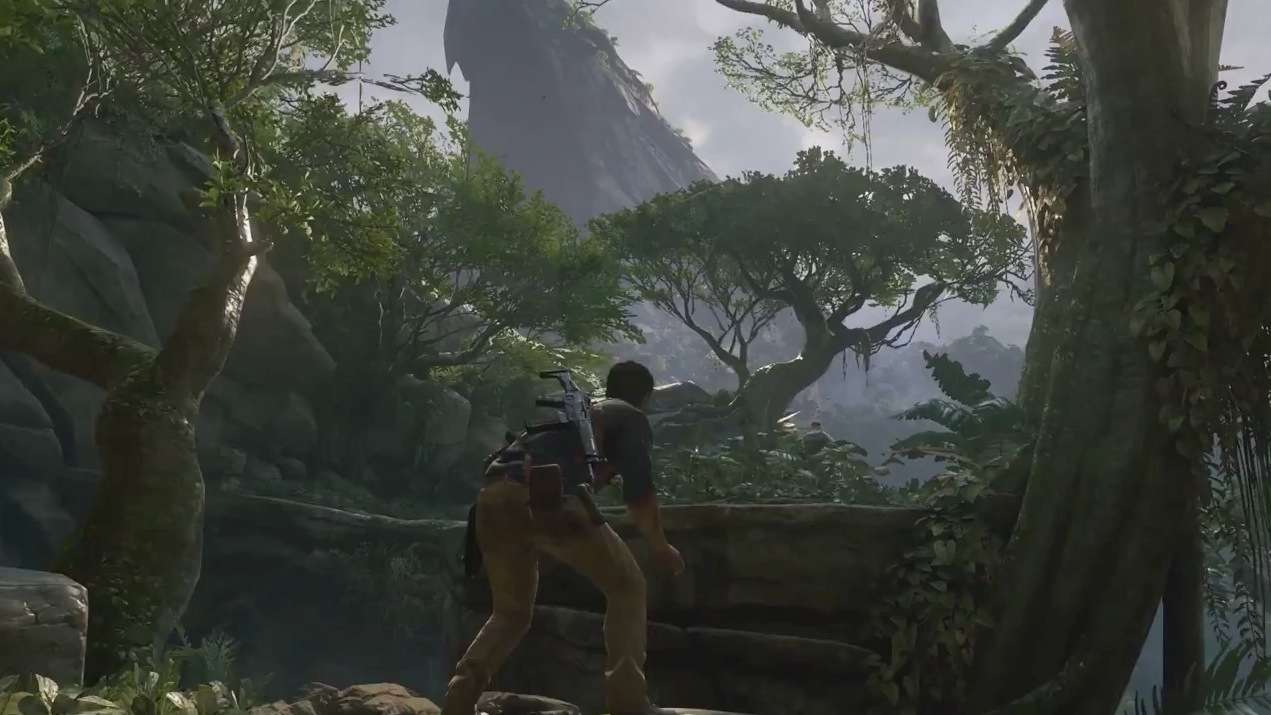 Platform: PlayStation 4
Developer: Naughty Dog
Publisher: Sony Computer Entertainment
Release Date: TBA (2016)
Why It Has a Chance: Having Naughty Dog as the developer behind a project is reason enough to consider it as a potential masterful achievement. The Uncharted series has already proven itself as one of the gaming greats, and Nathan Drake's next adventure promises greater tactical freedom, more beautiful locales, and what will hopefully be another fantastic narrative thanks to the high writing pedigree of the developer coupled with the combined voice talents of Nolan North and Troy Baker. A Thief's End looks to deliver heavily in terms of sheer polish and triple-A bombast.
Reasons for Concern: Many consider Uncharted 3 to have been a step down from Uncharted 2, and the same internal team that developed the third entry is taking the reins behind A Thief's End. Furthermore, nothing Naughty Dog has shown off thus far has showcased much considerable mechanical evolution.
Battleborn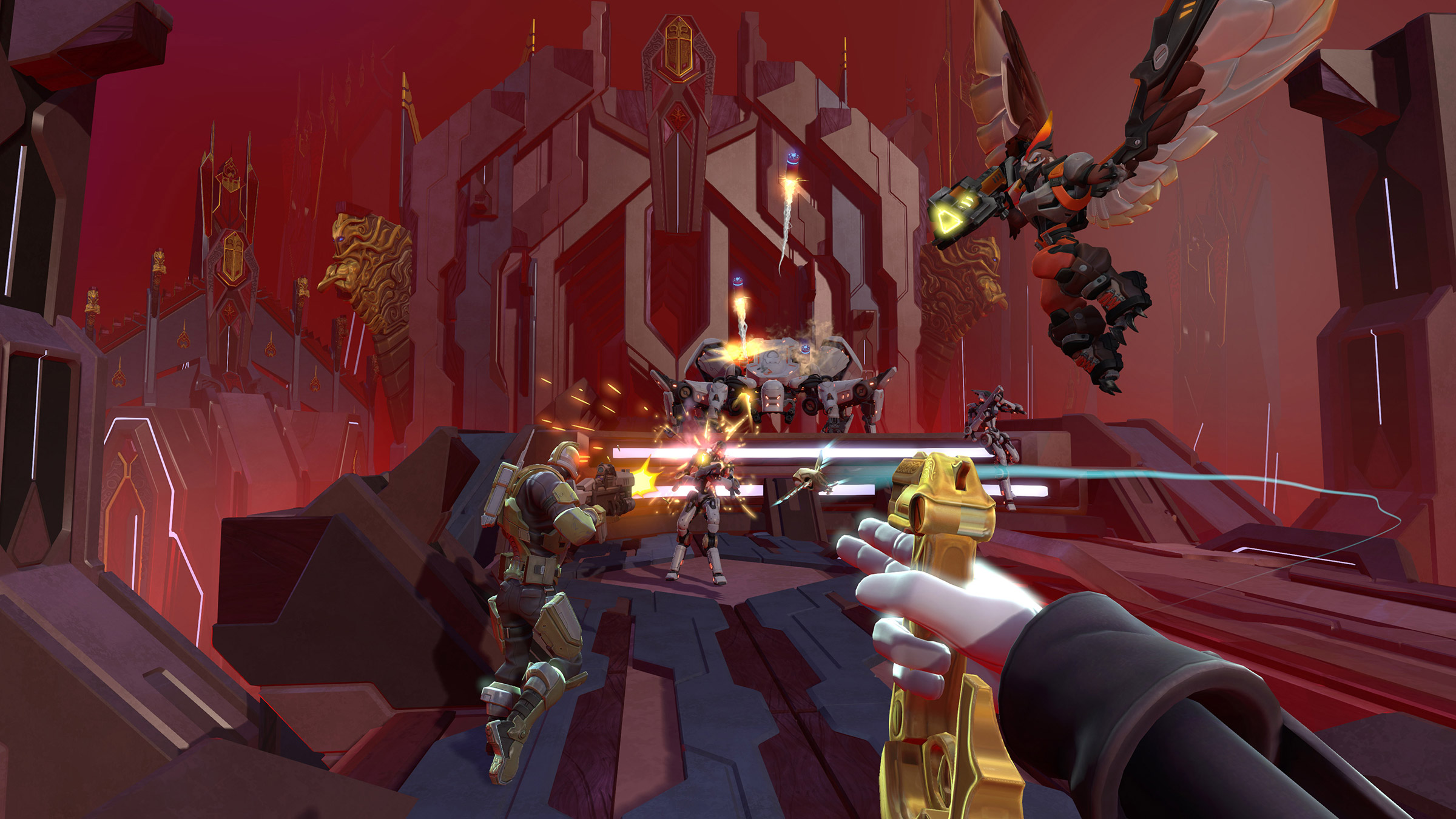 Platforms: Xbox One, PlayStation 4, PC
Developer: Gearbox Software
Publisher: 2K Games
Release Date: TBA
Why It Has a Chance: Last generation, Gearbox proved its first-person-shooter mettle by turning Borderlands into one of the most popular franchises in the gaming medium. The developer's newly-announced MOBA-shooter hybrid, Battleborn, looks unquestionably unique, in terms of both aesthetics and gameplay. If the title manages to strike the distinct balance of MOBA tropes and tight shooter mechanics that Gearbox has pitched, Battleborn could just be a defining multiplayer title of the new console generation, and a game that appeals to competitive sensibilities as well as a more casual audience.
Reasons for Concern: Thus far, Gearbox has shown considerable difficulty delivering on non-Borderlands franchises, with both Duke Nukem Forever and Aliens: Colonial Marines floundering out of the gate. Battleborn should be the ultimate test to tell whether or not the developer is best suited to stick to the franchise that catapulted it to fame.
Just Cause 3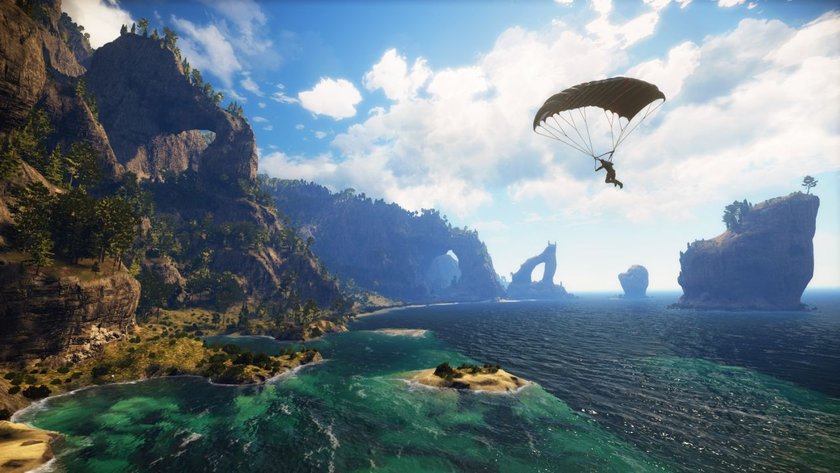 Platforms: Xbox One, PlayStation 4, PC
Developer: Avalanche Studios
Publisher: Square Enix
Release Date: TBA (2015)
Why It Has a Chance: Just Cause 2 delivered one of the most enjoyable open-world gaming experiences available on the last generation of consoles, even if its rough edges occasionally shone through in its bland mission design and hilariously awful voice acting. With Just Cause 3, Avalanche has a chance to craft a pristine, mayhem-packed experience. The game's slick looks and added mechanics, such as the wingsuit and double grappling hook, make tromping across the Mediterranean setting an appealing proposition. At the very least, this third entry should offer up a good time -- and better yet, it might just deliver a defining open-world sandbox experience on the new-gen consoles.
Reasons for Concern: Just Cause is a series known for style over substance -- so it runs the risk of coming up severely short if its style doesn't deliver. If the mayhem level fails to surpass that of Just Cause 2, this entry could very well end up disappointing franchise fans.
Which upcoming games do you think have chances at defining the eighth console generation? Share your thoughts in the comments section.
---
---