Mon., Feb. 2, 2015
This week's free game: 'Ghouls n' Ghosts'
Are you a gamer? Do you like free things? Of course you do!
We here at the Tech Deck are just like you: poor gamers looking for cheap entertainment. And nothing's cheaper than cost-free gaming. Each week, we'll bring you a title (or two or three) you can legally play at home without plopping down a single dollar. If you see games you think we should be featuring on the blog, email us at dang@spokesman.com or kiph@spokesman.com.
This week, the Tech Deck returns to the arcade with Capcom's brilliant 1988 sidescrolling brawler, Ghouls n' Ghosts! The game is available to play free, in-browser, through the Internet Archive's Arcade emulation system.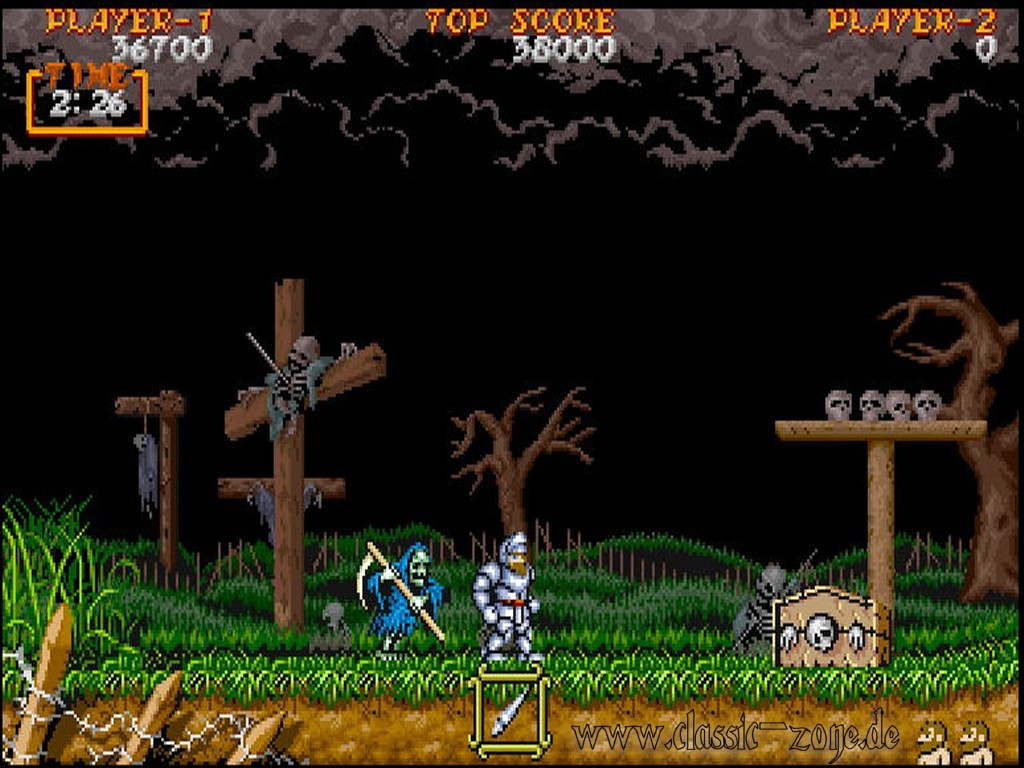 Click here to play Ghouls n' Ghosts through the Internet Arcade. No extra software needed!
We've already written about the Internet Archive at the Tech Deck, but we didn't focus on this absolute classic of the side-scrolling era. You play as knight Arthur, battling the minions of hell with a bevy of thrown weapons. One hit knocks the armor right off your back, causing you to play in your underwear. Two hits and you're dead.
Go inside the blog to learn more about this Ghost n' Goblins sequel and whatever became of this classic franchise.
Ghouls n' Ghosts was a sequel to 1985's wildly popular Ghost n' Goblins, known for its almost impossible difficulty and teasing final screen that sent you back through the game once more, only this time it was even harder. Capcom went on to create Super Goblins n' Ghosts for the Super Nintendo Entertainment System in 1991, and the Maximo series of games has its roots in the 'Ghost' franchise.
Capcom has also released several mobile titles under the Ghost n' Goblins name, which were generally well-received but are notably easier than the '80s era titles.
Ghouls n' Ghosts plays fairly well as an emulated title, but the controls on a keyboard lack the responsiveness needed for such a timing-based platformer. Still, you get to relive some of the controller-throwing difficulty of gaming's yesteryear without sapping any hard drive space on your computer. How can you compete with that?
What's your favorite action side-scroller from this era? Let us know in the comments below and we'll be on the lookout for a free version!
---
---