Tue., Jan. 6, 2015
How about the Hobbit: Battle of the Five Armies?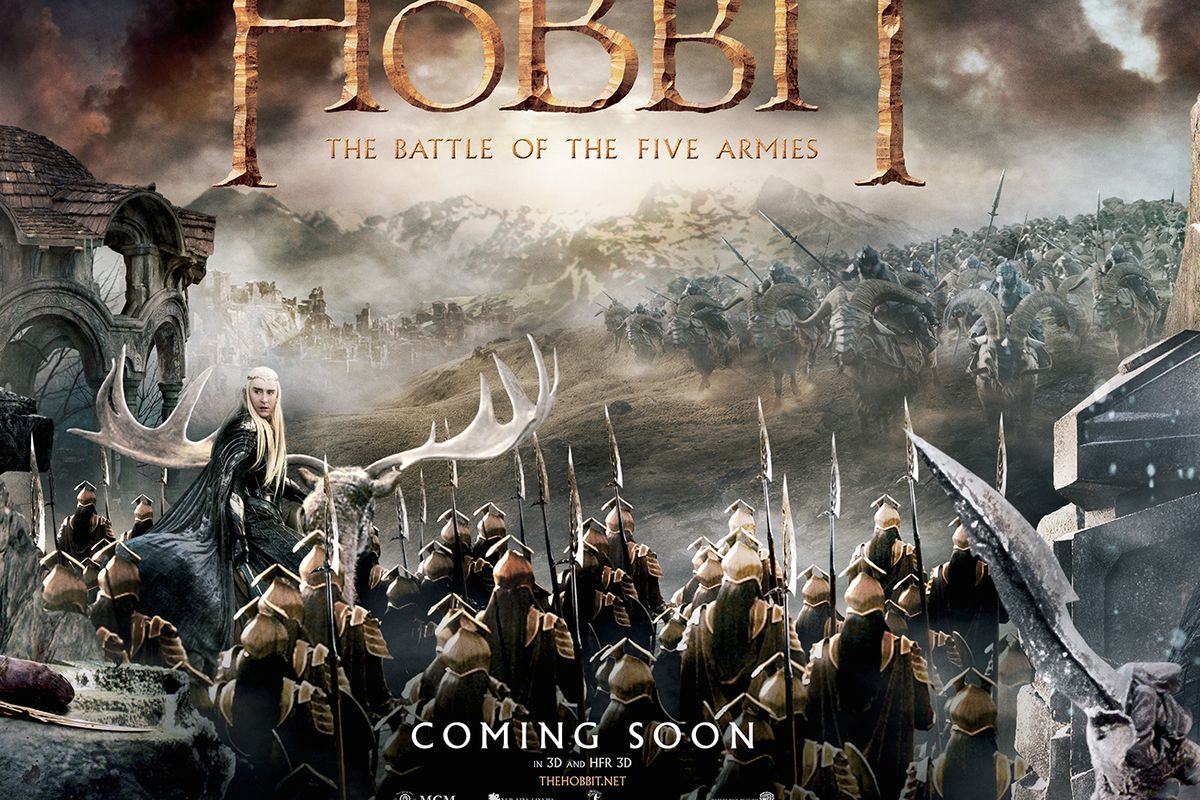 Hobbit Poster
Good morning everyone, I hope your holidays went well! Over the holidays I stopped by my local theatre and caught a showing of the latest in the Hobbit Trilogy, Peter Jackson's The Hobbit: Battle of the Five Armies. With last blog's Lord of the Rings game, I thought it kind of fitting to state my brief thoughts on the most recent movie. As such overall I rather enjoyed the movie and thought it was good finish to the trilogy.
The only complaint about the movie I have is that it is a bit bloated and drawn out. The first third of the movie is a great look into the mind of Thorin and the lives of those surrounding the mountain stronghold. It's very well shot and acted, drawing me into the movie. However, once the armies begin to clash that's where the problems arise.
This is mostly that the fighting does not stop for the rest of the movie. Which ultimately dulls the combat, the orks are only slightly more effective then the battle droids in the Star Wars prequels. Characters hug and chat on the battlefield, main characters brush aside swaths of orcs, and when the dwarves are pushed back they seemed to have more soldiers then what they started with. Orcs are bred and trained for war, something brought up several times during the movie, and I just didn't see it. Though their leader seemed pretty on the ball about things and he was scary at least.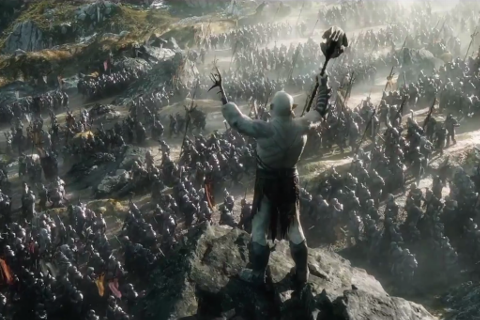 As many have stated this movie and Trilogy as a whole is a bit too long for everything that happens in it. This Trilogy feels more like 2.5 movies worth of plot, with the extra Mr. Jackson added. Thus I can sympathize with Jackson for wanting to cut as little as possible from the books. On the other hand, he added unnecessary scenes and characters (Legolas, I'm looking at you) that ultimately brought little to the plot beyond forcing a connection to his Lord of the Rings trilogy.
If you have seen the other two Hobbit movies, I recommend you watch this one. While 2/3 of the movie is fighting across multiple fronts and areas in a swirling mix of visual effects and cg soldiers, coupled with live action fight scenes, it was a good movie. Well directed, acted and shot.
Last thing to say is I really enjoyed the ending for Bilbo played by Martin Freeman who shined brightly throughout this film and by far had one of the more interesting character arcs during the trilogy.
What did you think about the movie?
Quote of the week:
"A Wizard is never late, nor is he early, arrives precisely when he means to." –Gandolf the Grey
---
---