Mon., July 6, 2015, 6 a.m.
This week's free game: 'Final Fight'
Are you a gamer? Do you like free things? Of course you do!
We here at the Tech Deck are just like you: poor gamers looking for cheap entertainment. And nothing's cheaper than cost-free gaming. Each week, we'll bring you a title (or two or three) you can legally play at home without plopping down a single dollar. If you see games you think we should be featuring on the blog, email us at dang@spokesman.com or kiph@spokesman.com.
This week, we're returning to a time when your controller had two buttons and both of them were used for smashing. Capcom's groundbreaking brawler 'Final Fight' is available to play free, right in your browser, from the folks at Internet Archive. Get to it by clicking below!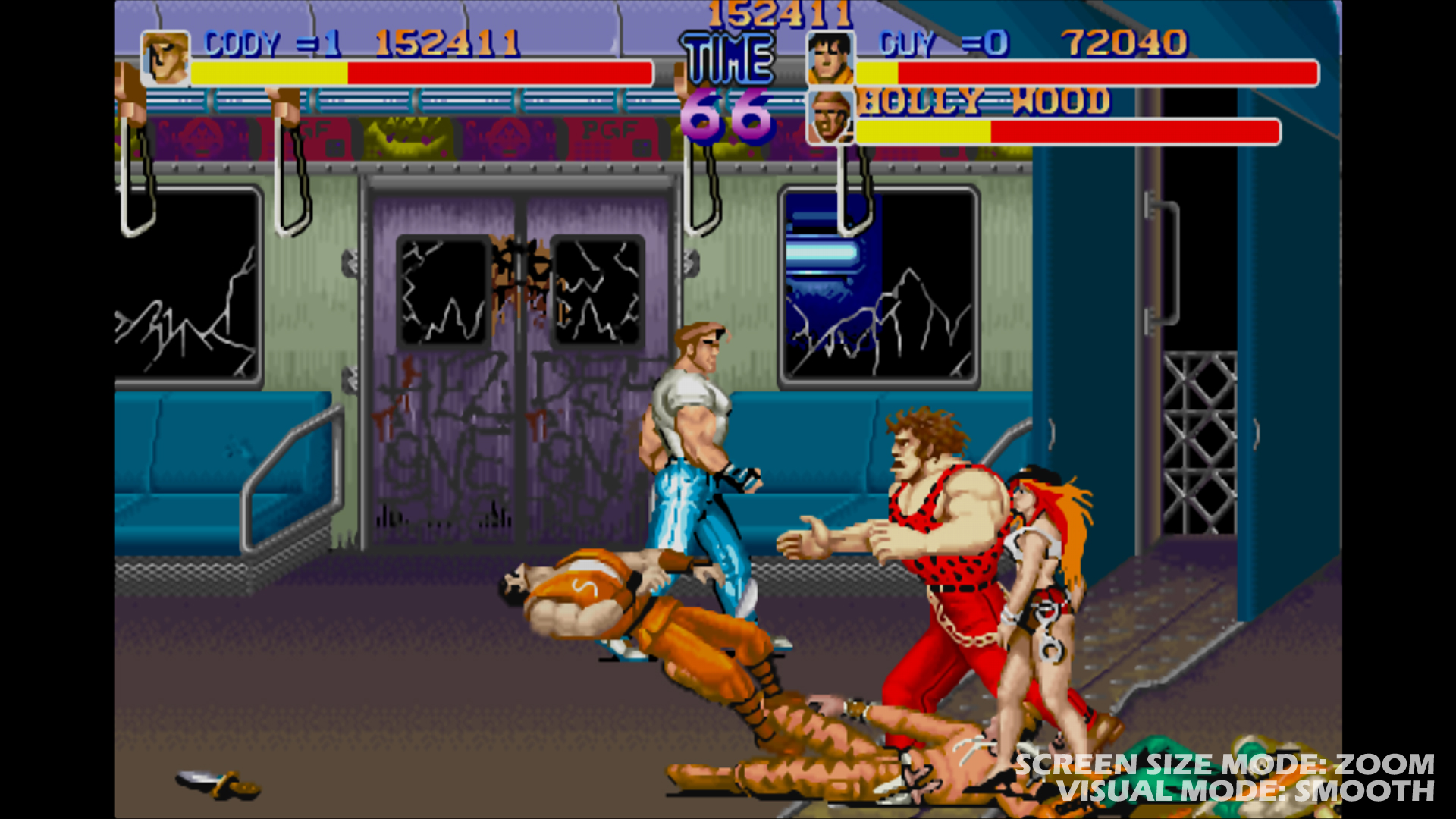 In 'Final Fight,' you play as one of three selectable protagonists tasked with rescuing Jessica from the clutches of the Mad Gear gang. Your quest will take you through the subways and slums of Metro City. Oh yeah, one of the characters, a suspender-wearing heavyweight named Mike Haggar, is also the mayor. So there's that.
To play, you'll have to insert a coin using the Internet Archive's interface. Don't fret if you can't insert one virtual coin right away, just wait until the game hits the Metro City map screen and try again. Then press the 1 or 2 keys for one or two players, and you're off. The default control scheme maps your light attack to the left CTRL key and your jump to the left ALT key. The arrow keys will move you around and pressing jump and attack will trigger your special move, but it will also drain some of your health.
The controls work smoothly in the Internet Archive version of the game, but don't expect to be blown away by the soundtrack or effects, which were quite advanced in their day.
Go inside the blog to learn more about 'Final Fight' (a misnomer, given the franchise's legacy) and how it catapulted Capcom into the Sega/Nintendo home console era of the early 1990s.
'Final Fight' was an instant arcade hit for Capcom in 1989 with its bright visuals, tight controls and three-player cooperative play. When it was ported to Nintendo and Sega's systems, some sacrifices had to be made. The SNES version, released in 1991 in North America, removed playable character Guy, and also took out cooperative play. Fewer enemies also appeared on the screen.
The Sega CD version of the game, released in 1993, replaced the cooperative play and Guy. But both home versions of the North American game replaced female enemies with men, among other cultural changes.
'Final Fight' began its life as a sequel to 1987's 'Street Fighter,' a straight-up, two-player fighting game. With the success of Taito's 'Double Dragon' sidescrolling beat 'em up, Capcom shifted course and developed 'Final Fight' as a brawler. Street Fighter II would release in the arcades in 1991, introducing the world to fast-paced, precision-timing fighting game play. 'Final Fight' characters would appear in later Street Fighter games created by Capcom.
While the Street Fighter franchise flourished, Final Fight never really recaptured the success of the first title, perhaps because of the fall-off in popularity of the two-dimensional, side-scrolling brawler with the advent of home consoles like the Playstation and Nintendo 64 that could render three-dimensional worlds. Final Fight 2 and Final Fight 3 were released for the Super Nintendo in 1993 and 1995, respectively, but failed to make an imprint in a genre that boasted titles like Teenage Mutant Ninja Turtles IV: Turtles in Time, Streets of Rage and X-Men: Arcade.
The most recent release in the main Final Fight series, Final Fight: Streetwise, hit the Playstation 2 and Xbox in 2006 to tepid reviews.
What was your favorite brawler from the 16-bit era? Let us know in the comments below and come back next week for a new, free title.
---
---