Mon., July 13, 2015
This week's free game: 'Dragonsphere'
Are you a gamer? Do you like free things? Of course you do!
We here at the Tech Deck are just like you: poor gamers looking for cheap entertainment. And nothing's cheaper than cost-free gaming. Each week, we'll bring you a title (or two or three) you can legally play at home without plopping down a single dollar. If you see games you think we should be featuring on the blog, email us at dang@spokesman.com or kiph@spokesman.com.
The point-and-click adventure has gone by the wayside in recent years, in favor of more action-oriented titles from Telltale Games, Tim Schafer and others. But in 1994, the genre reigned supreme on the PC, with titles like Myst, Monkey Island, and Day of the Tentacle filling gamers' CD-ROM drives.
Enter Dragonsphere, a whimsical journey into a fantasy land of shapeshifters, court wizards and cutthroat politics. You can download the game, completely free, from Great Old Games by clicking below. The game is available for PC, Mac and Linux systems.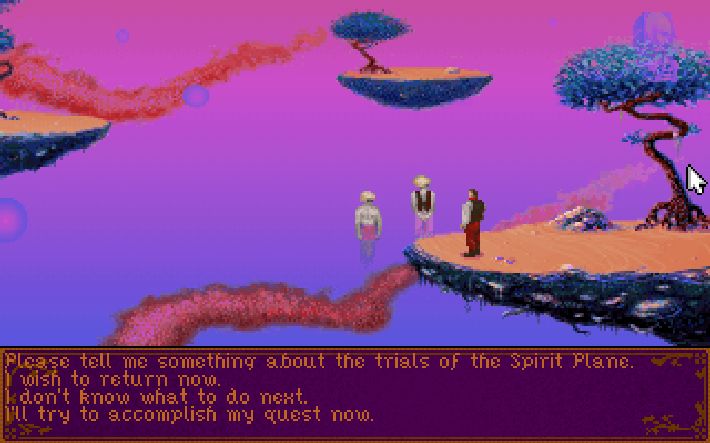 To download, you'll need to set up a free account with Great Old Games. Then click the green "Add to Cart" button (don't worry, you won't be charged). Click "Checkout Now" and log in. Go to your library tab at the top of the screen and Dragonsphere should be waiting there for you to download, free of charge.
In 'Dragonsphere,' you play as King Callash, the newly crowned king who must defeat the evil imprisoned wizard Sanwe. But not all is as it seems, and as the story plays out, you'll find out much more about the enchanted land you wander and the people that inhabit it.
Go inside the blog to learn more about MicroProse, the now-defunct company that produced 'Dragonsphere,' and the fate of the point-and-click adventure.
MicroProse was founded in 1982 by legendary programmers "Wild" Bill Stealey and Sid Meier. The studio would produce such classics as Sid Meier's Pirates!, Sid Meier's Civilization and other early flight simulators, egged on by Stealey's experience as an Air Force pilot. The engine that fueled Dragonsphere spawned two other titles, Res Nebular and the Cosmic Gender Bender and Return of the Phantom, before it was sold to Sanctuary Woods.
MicroProse merged with Spectrum HoloByte in 1993, and the companies would go on to produce several classics, including 1994's X-Com: UFO Defense, widely considered one of the greatest video games of all time. Meier, who had designed several of the company's hits, left in 1996 to create Firaxis Games, which continues to produce Sid Meier taglined titles.
The final development studio under the MicroProse label closed in 2003 after the company was absorbed by Infogrames, makers of Alone in the Dark and Rollercoaster Tycoon. That company has since folded.
What was your favorite point-and-click adventure? (Hint: The only correct answer is Grim Fandango.) Did you cry when LucasArts announced it would no longer by making games? Let us know in the comments below.
---
---