This week's free game: 'Pitfall!'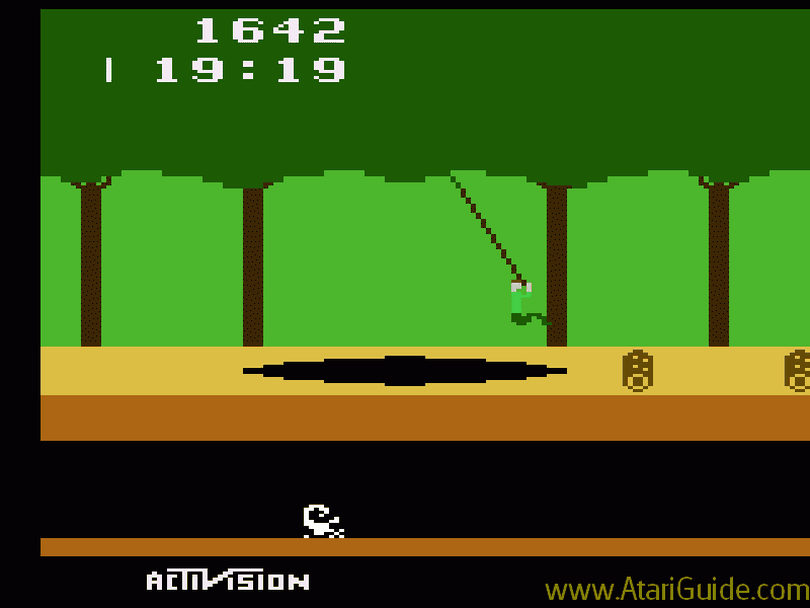 Are you a gamer? Do you like free things? Of course you do!
We here at the Tech Deck are just like you: poor gamers looking for cheap entertainment. And nothing's cheaper than cost-free gaming. Each week, we'll bring you a title (or two or three) you can legally play at home without plopping down a single dollar. If you see games you think we should be featuring on the blog, email us at dang@spokesman.com or kiph@spokesman.com.
It's a jungle out there. One of the first chances you had to tame it in the virtual world was Activision's 1982 platformer 'Pitfall!', which sold more than 4 million copies on its way to becoming one of the publisher's most successful early titles. Thanks to the folks at the Internet Archive, you can play the Atari classic for free by clicking below!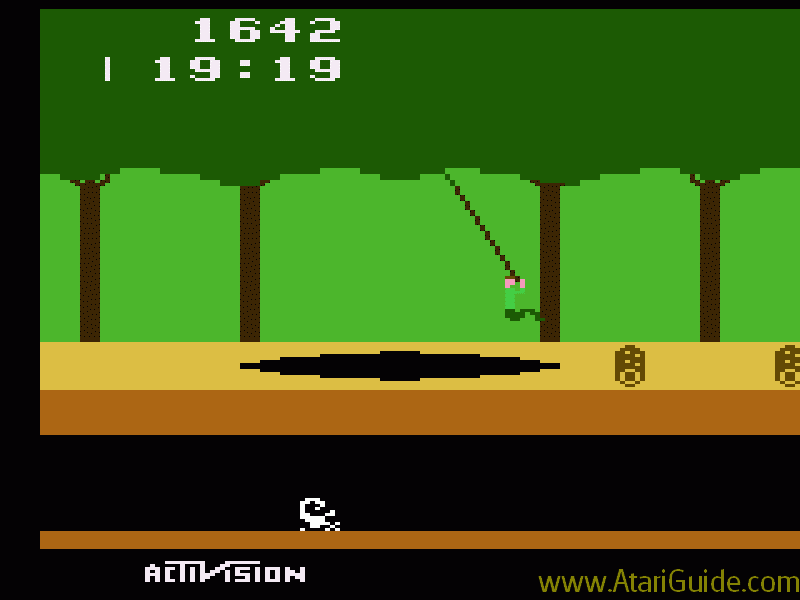 In Pitfall!, you take on the role of Pitfall Harry, leaping alligators, rolling logs and (whaddaya know?) pits on your way to recovering 32 treasures. You've got 20 minutes to reach this goal and only three lives to get there, so be alert!
Go inside the blog to learn more about Activision's early hit, and how Pitfall! helped shape platformers to this day.
Activision developer David Crane created a running man for use on the Atari 2600 console, and designed Pitfall! as a way to use that technology in 1982. It was an instant success, earning the top spot on Billboard's chart of video game sales for a staggering 64 weeks.
Crane would go on to develop a sequel to Pitfall, and was the lead designer on the cult classic "Ghostbusters" game that released for home computers in 1984 (the English errors referenced by Dan Gayle were introduced into the game by the Japanese company that handled the port for the Nintendo Entertainment System).
The Pitfall! franchise has not had the staying power of other platforming giants, such as Super Mario Bros., Donkey Kong or Mega Man. The most recent full title in the series was 2004's Pitfall: The Lost Expedition for Playstation 2, Xbox and Nintendo consoles, and a mobile game from Activision styled after the popular Temple Run app was released in 2012.
You'll know Activision as the divisive publishers who are behind the wildly popular Skylanders series, Call of Duty, Destiny and Guitar Hero. The company was valued at more than $8 billion when it split from Vivendi in 2013.
What's your favorite two-dimensional platformer? Let us know in the comments below, and return next week for another free game to kick off your work week.
---
---