Tue., June 9, 2015
'Beast Mode' in next Call of Duty title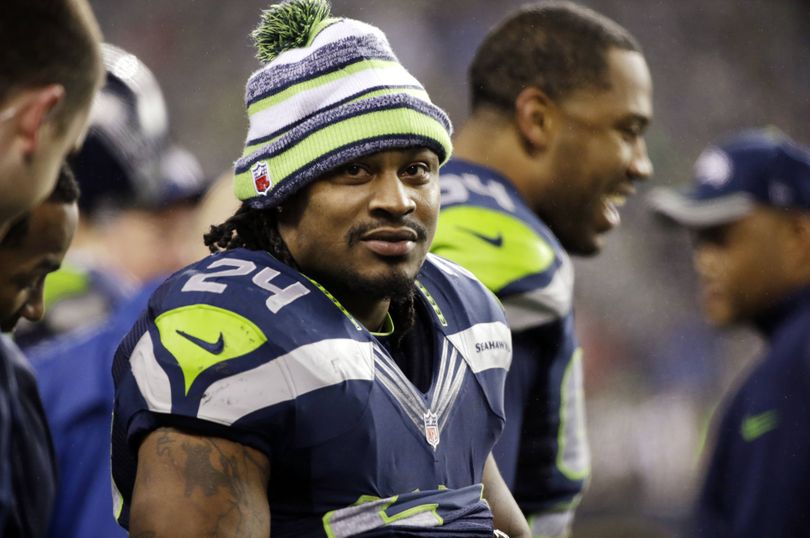 That next nameless grunt you shoot in Call of Duty may look a little familiar.
ESPN The Magazine reported an exclusive story today revealing Marshawn Lynch, media bad boy and undefeated Mortal Kombatant, will be featured in Call of Duty: Black Ops III, releasing this November for consoles.
The article reads as a running diary of Lynch's time on-set at Activision's development studios. The five-time Pro Bowler has been cast as an arms-dealing villain who is in the middle of a firefight at a bar in Singapore. According to the article, Lynch ad-libbed his lines and earned the title "one-take wonder" from the game's producers, who were giving him acting direction while he donned a motion-capture suit.
Lynch told the magazine he's a big fan of the series, which has sold more than 141 million copies since the release of the original World War II-inspired game in 2003, good enough for $10 billion in revenue. Lynch said he started playing the game while in college at the University of California, during the days when Call of Duty 4: Modern Warfare redefined the console shooter experience.
Black Ops III will be a continuation of the alternate history timeline present in the first two Black Ops games, developed by Treyarch. The company has earned accolades for its inclusion of Nazi zombies into the 2008 release Call of Duty: World at War, though Infinity Ward pushed the game into the modern era with Modern Warfare.
Lynch is the latest in a line of celebrities who have lent their likeness to the franchise. He joins Kevin Spacey, who played the villain in last year's Advanced Warfare, Keifer Sutherland from World at War and Ice Cube, Ed Harris and Michael Keaton from previous Black Ops titles.
---
---