Mon., June 15, 2015, 6 a.m.
This week's free game: 'Comix Zone'
Are you a gamer? Do you like free things? Of course you do!
We here at the Tech Deck are just like you: poor gamers looking for cheap entertainment. And nothing's cheaper than cost-free gaming. Each week, we'll bring you a title (or two or three) you can legally play at home without plopping down a single dollar. If you see games you think we should be featuring on the blog, email us at dang@spokesman.com or kiph@spokesman.com.
Side-scrolling games were a dime a dozen in the SNES/Genesis era, and it took a lot to stand out. Enter Sega's in-house creation, Comix Zone, a title that mixed tight brawling controls with some fantastic art and level design. Click below to play the game for free from the folks at the Internet Archive.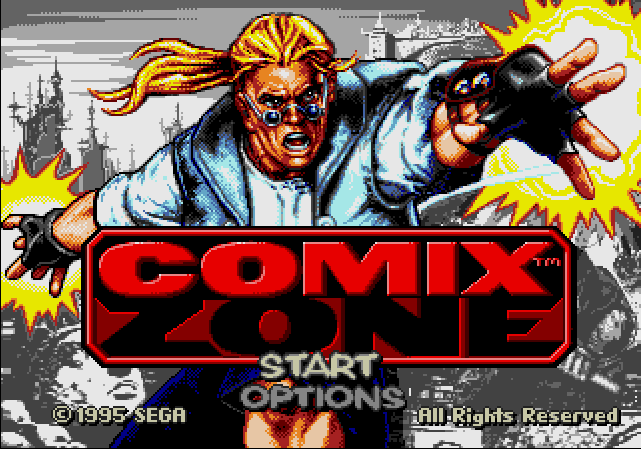 Press CTRL on your keyboard for attack, ALT to jump and use the arrow keys to move under default control settings.
In Comix Zone, you are Sketch Turner, a starving artist who's become part of his own creation by an errant bolt of lightning. Levels are laid out in comic book panels, and there are branching paths through the game. The comic book motif offers the opportunity for platforming, puzzle-solving and some risk-reward gameplay with attacks.
Go inside the blog to learn more about Sega Technical Institute, the studio that produced Comix Zone, and how it set a standard of sound design that lingers to this day.
Comix Zone was one of the first games to release its soundtrack with the title on a CD. It featured a rock-heavy score inspired by the top grunge bands of the day.
It was released in August 1995, after the launch of the Playstation and the Sega Saturn CD-based project. As a result, Comix Zone didn't sell all that well but developed a cult following in the years after its release. It was eventually released for the Nintendo Wii, Xbox 360 and Playstation 3 systems as a downloadable title, and can still be bought to play on those consoles to this day.
Sega Technical Institute was a group of American Sega developers who worked with Sonic Team on the second game in their hedgehog series. They also developed Sonic Spinball, a 1993 release that saw releases on the Genesis and Game Gear and cast Sega's mascot as the ball in a pinball simulator. Their final solo-developed game was 1995's "The Ooze," a title based on "The Toxic Avenger". They worked on a few Saturn titles before the console crashed, including NFL '97.
What's your favorite side-scroller? Do you care about art in games when you're tasked with beating foes to a pulp? Let us know in the comments below and check back next week for another free title.
---
---