Thu., June 25, 2015
Being the Batman: My first 3 hours with 'Arkham Knight'
It was my fourth or fifth Christmas, I can't remember which. My twin brother and I fiendishly ripped open brightly wrapped and similar-looking packages (one downside of being a twin - the element of surprise in a gift flies completely out the window) to reveal action figures of Batman, complete with a retractable utility belt.
Ever the attention-deprived, I tossed aside my Michael Keaton-inspired toy in search of another gift that would demand my tiny tot attention. My brother, though, was transfixed, following me around the house shouting, "Kippy, here's your Batman!"
It's a story that's told with glee by my parents, the home video VHS coming out to entertain girlfriends on trips back to my hometown. But it belies my devotion to the Dark Knight, a fandom borne as much by the films, TV shows, toys and video games as the comics themselves. So you can imagine my delight when I arrived home from work Tuesday night to find this badboy sitting in front of my apartment.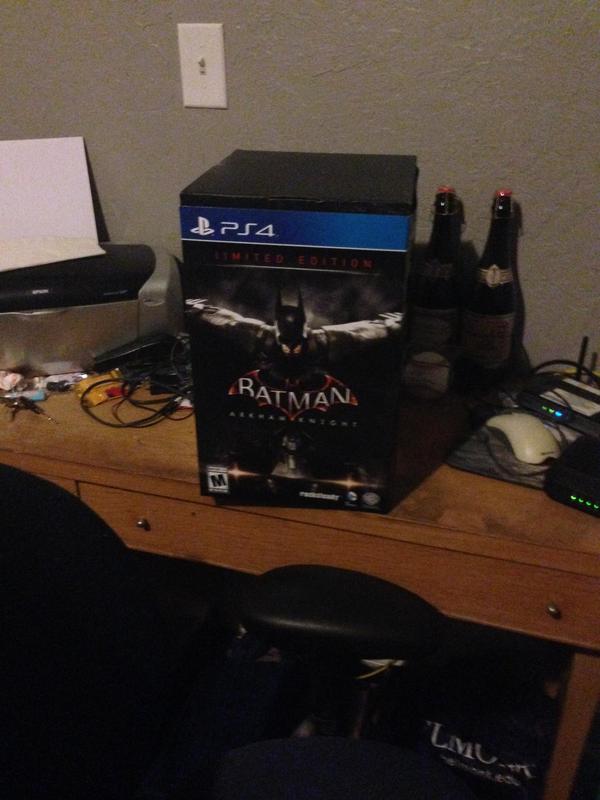 Batman: Arkham Knight is being billed as the ultimate Dark Knight video game experience. The developer, Rocksteady, has perfected the formula of playing as the world's greatest detective (get out of here, Sherlock), according to the gushing reviews in the press. As a humble county government reporter who moonlights as a gaming expert, I didn't have a chance to get a release copy, nor have I played enough of the game to give you a full review. But, seeing as how Arkham Knight is likely one of the biggest titles to release this year, I thought I'd impart a few impressions if you're thinking about picking this one up.
Also, these are impressions from the Playstation 4 version of the game. If you are looking at the PC version, I recommend waiting (especially because you can't get it at most retailers right now).
Above is some gameplay from my first extended session last night. As a huge fan of the Arkham games so far, I knew I was diving into a rabbit hole of content, so I set aside yesterday evening to sit down with the game and try out a lot of the new mechanics. In this video, I'm completing the first challenge from Batman's cerebral nemesis, The Riddler. It pulls in the new Batmobile mechanics in a challenge of your timing, and after you complete the regular mode there's a challenge mode unlocked that asks you to complete the course in the quickest time possible.
The Batmobile in Arkham Knight is nimble, useful and (dare I say), sexy. It's default controls are decidedly not. You press the face buttons to break and go in reverse, a counter-intuitive choice given the common mapping of accelerate and reverse to the trigger buttons. This results in much frustration when you're trying to beat the clock, so to speak. Luckily, in the first challenge, the time limits are forgiving enough this isn't a problem. But I expect it to crop up later, which is why I plan on changing the control scheme when I give the vehicle another go.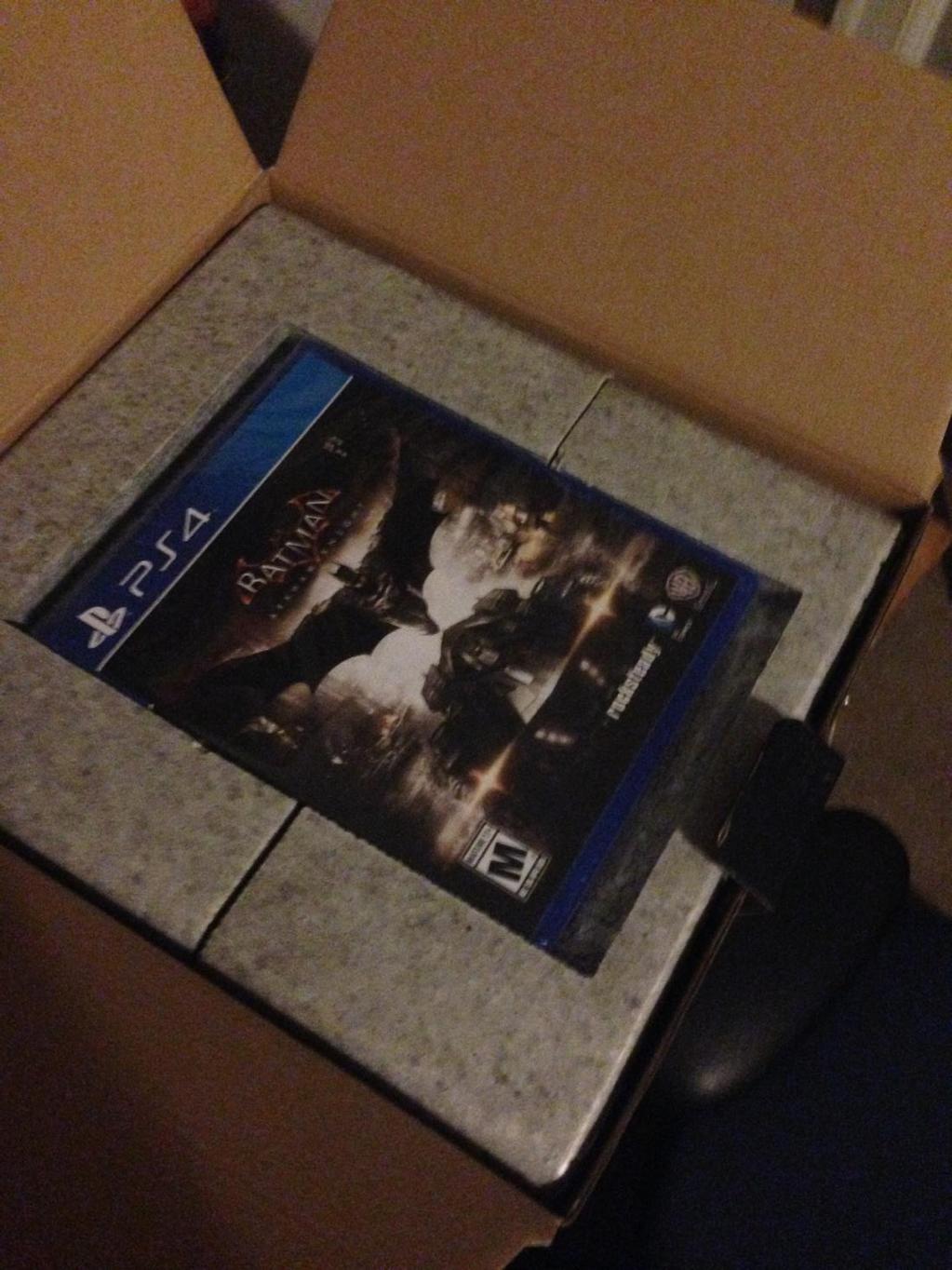 The voice acting is spot-on once again, and the combat is even more brutal with the Batman's new armored suit. Thankfully, Lucius Fox (played to perfection by Morgan Freeman in the Christopher Nolan films) is on hand to deliver goodies via Batwing around a fully realized and explorable Gotham City.
That's the one beef I have with the game so far. While others have praised the fact that Arkham Knight doesn't hold your hand, I could have used a tutorial or two getting used to the combat and gadgets at my disposal. The difficulty hasn't ratcheted up to the point where this is more than a minor annoyance at this point, but I'm only a paltry 5 percent through the title so far.
If you're looking to "Be the Batman," this is the game to get. If you're looking to play with the Batman, I think I still have that action figure around somewhere in a box at home.
---
---