Mon., March 2, 2015
This week's free game: 'Prince of Persia'
Are you a gamer? Do you like free things? Of course you do!
We here at the Tech Deck are just like you: poor gamers looking for cheap entertainment. And nothing's cheaper than cost-free gaming. Each week, we'll bring you a title (or two or three) you can legally play at home without plopping down a single dollar. If you see games you think we should be featuring on the blog, email us at dang@spokesman.com or kiph@spokesman.com.
Prepare your scabbards and your jumping fingers this week, because you're headed to Jaffar's dungeon and must save the princess in under an hour. Yes, you can play 1989's Prince of Persia for free, if you dare return to the days of permanent death and dodgy controls.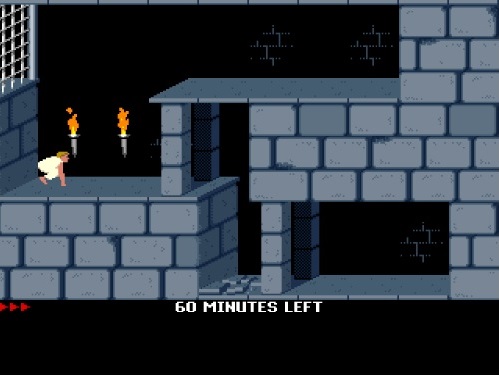 Prince of Persia is part of the Internet Archive, a nonprofit digital library that hosts abandonware for download and emulation. The 1989 original Prince of Persia, which launched a multimillion dollar franchise and...ahem...a forgettable film adaptation, is free to play today!
Go inside the blog to learn more about developer Jordan Mechner and the Prince of Persia franchise.
Prince of Persia is heralded for its realistic physics and movement, which make take some getting used to for modern gamers. The model for the unnamed protagonist was the brother of Jordan Mechner, the game's sole developer. Prince of Persia originally sold poorly on the outdated Apple II machine Mechner had coded the software for, but was a breakout smash on the Amiga, Atari, Sega Master System and later the Nintendo and Super Nintendo entertainment systems.
Prince of Persia was revolutionary for several reasons at the time of its release - its graphic, its melee-centric combat and its level system. Players have one hour (real time) to save the princess from the evil wizard Jaffar, or the game is over. Dying (losing all three health bars) sends the player back to the beginning of the current stage, but the timer does not reset.
I've never beaten Prince of Persia, full disclosure. However, I wasted many hours playing the remakes published by Ubisoft with Mechner's collaboration, beginning in 2001.
Be sure to check back next week for another free title from the Tech Deck.
---
---